ENGLEWOOD, Colo. — For the second consecutive year, Joe Flacco has been Wally Pipp'd.
Broncos general manager John Elway called Flacco on Thursday morning and informed the veteran quarterback he was going to be formally released with a failed physical distinction. Flacco's release had been expected since rookie Drew Lock played well in leading the Broncos to four wins in their final games of the 2019 season.
The Broncos had acquired Flacco last year from Baltimore where he was a mostly successful 11-year starting quarterback – highlight by his Super Bowl MVP award to cap the 2012 season -- until he suffered a back injury in 2018 and was replaced by rookie Lamar Jackson.
That's Lamar Jackson, the NFL's 2019 MVP.
(For football fans who don't get the Pipp reference, he was the New York Yankees' first baseman in 1925 until legend has it he suffered a debilitating headache prior to a game and was replaced in the lineup by Lou Gehrig. Gehrig proceeded to play in the next 2,130 consecutive games over 14-plus seasons.)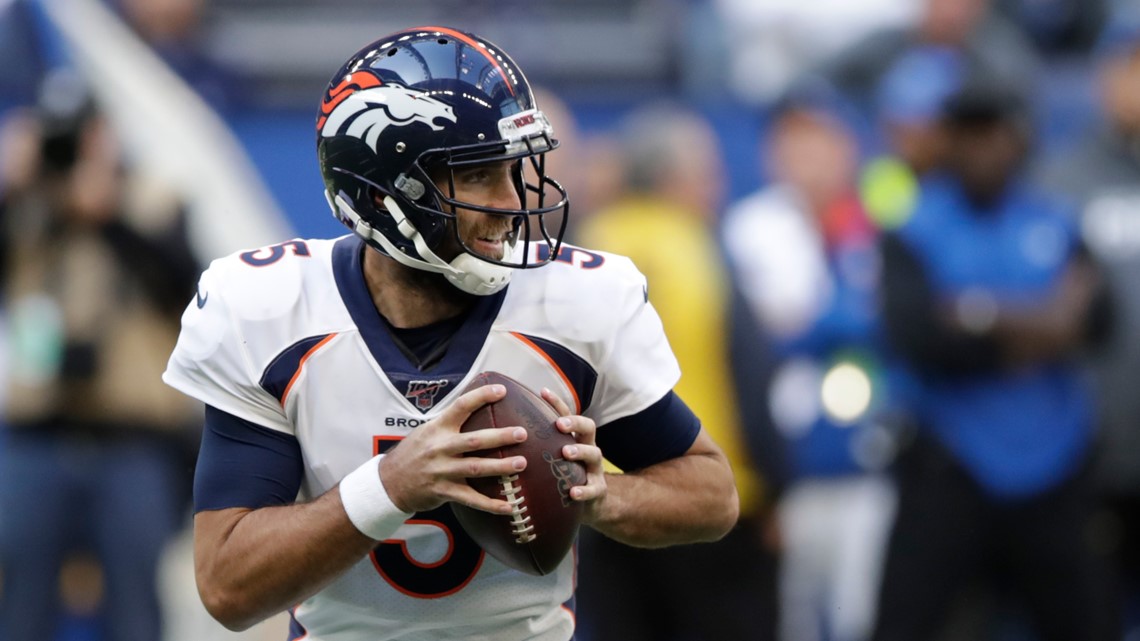 The Broncos sent a 4th-round draft pick to Baltimore in exchange for Flacco, who started the first eight games last season. The Broncos went 2-6 at the halfway point, although in three of those losses their defense gave up game-losing scores on the final drive.
In the team's final heartbreaking defeat with Flacco as its starting quarterback, a 15-13 defeat at Indianapolis, he suffered a disc injury in his neck that finished his season.
In Flacco's absence, the Broncos went 1-2 in the next three games with Brandon Allen at quarterback, then finished 4-1 under Lock.
When the Broncos reached agreement with free-agent backup QB Jeff Driskel to a two-year, $5 million contract on Tuesday, 9NEWS reported Flacco would be released or traded by week's end. The Broncos confirmed the 9News report Thursday.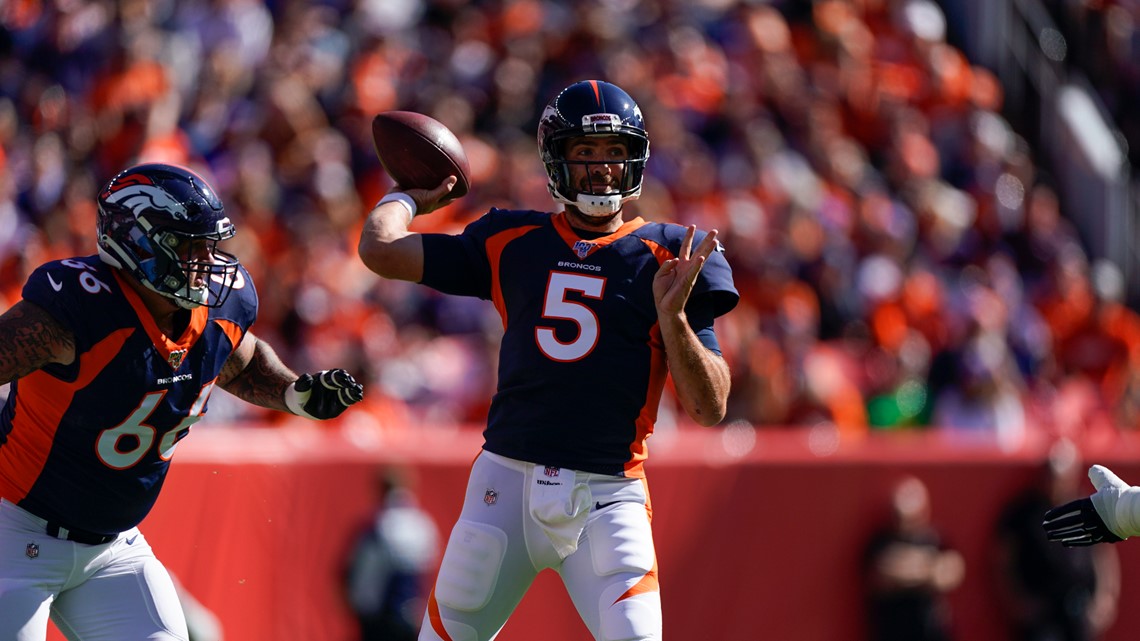 Flacco did not pass his end-of-year physical with the Broncos. He had an MRI exam on his neck a month ago in Philadelphia and has received multiple medical opinions on the neck. He has not been brought back by the Broncos for a follow-up physical so there may be a few more conversations between the parties. But with no more guaranteed money left on his contract – the Broncos paid him $18.5 million last year and he would have been due $20.25 million this year and $24.25 million in 2022 based on his contract negotiated previously with the Ravens – the team was able to release him according to the rules written in the collective bargaining agreement.
The belief is Flacco, whose neck injury so far has not required surgery, will return to health and be ready to play this season. A source reconfirmed what Flacco told the Denver media at his locker the day after the season that he wants to continue playing in 2020.
He just won't be playing with the Broncos.