ENGLEWOOD, Colo. — Sean Payton is bringing power back to Broncos football.
Samaje Perine, a 240-pound bruising No. 2 running back who played the previous three and a half seasons with the Cincinnati Bengals, is the newest Bronco after the two sides reached agreement on a two-year, $7.5 million contract Tuesday, a source confirmed to 9NEWS.
One day earlier, the Broncos' football executive duo of general manager George Paton and new head coach Sean Payton made three linemen -- right tackle Mike McGinchey, left guard Ben Powers and defensive tackle Zach Allen -- their highest-paid free-agent acquisitions at a combined $185.25 million in total contract value.
They also signed 255-pound hard-blocking tight end Chris Manhertz to a two-year deal, and now Perine. Last year with the Bengals, Perine rushed for 394 yards and 2 touchdowns on 4.1 yards per carry, had 38 catches for 287 yards and 4 touchdowns, and was often brought in as a third-down blitz protector for quarterback Joe Burrow.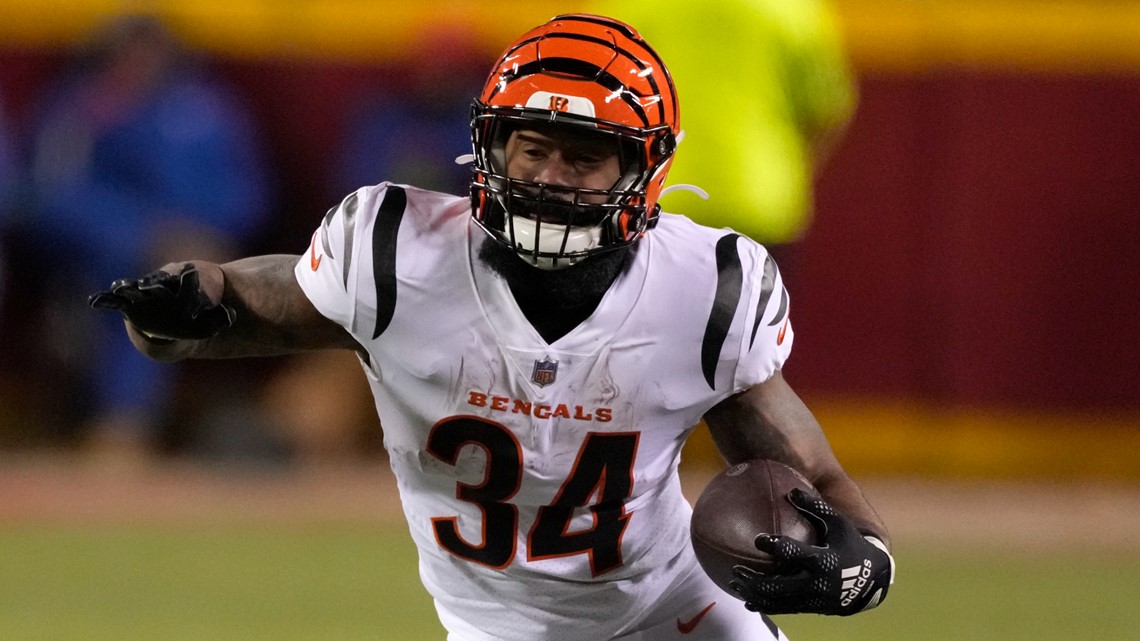 A fourth-round pick out of Oklahoma in the 2017 draft by Washington, Perine is entering his seventh NFL season. He gives the Broncos insurance in case No. 1 back Javonte Williams -- himself a physical runner -- isn't all the way back from ACL surgery in time to play for Game 1 of the 2023 regular season.
The Broncos are also expected to add a speedier, change-of-pace back, perhaps from the NFL Draft, where they have two early picks in the third round and an early selection in the fourth and fifth rounds.
It's unclear how the addition of Perine affects the possible return of Latavius Murray, a 230-pound back who led the Broncos with 703 yards rushing last season even though he wasn't picked up until after Williams went down in Game 4.