KUSA – Punting philosphies change, apparently.
Two years ago, the Broncos cut longtime punter Britton Colquitt in part because he was about to make $3.25 million (he offered to take a $1 million cut) in favor of low-pay, seventh-round rookie Riley Dixon. Two years later, the Broncos went the other way signing veteran Marquette King for a three-year deal that appears to have a $2 million annual base average, but with incentives could reach $7 million.
Dixon, it is assumed, goes straight to the trading block with the $630,000 salary he is scheduled to make in 2017. 9NEWS broke multiple facets of the story, first that King and the Broncos had held discussions Wednesday and then that the sides were expected to reach agreement on a three-year deal.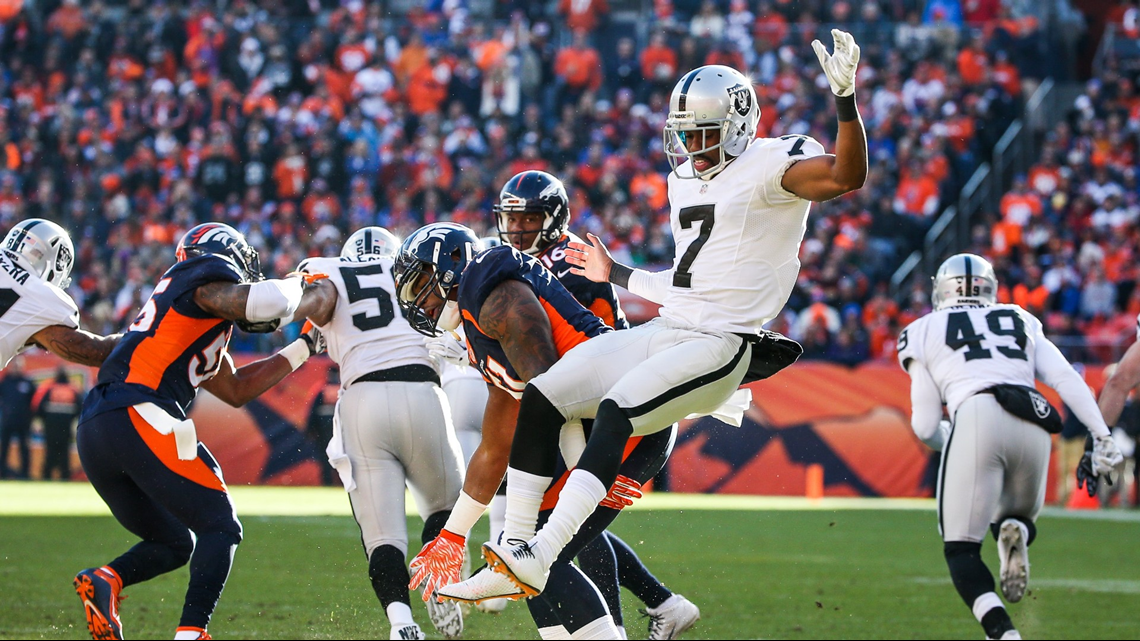 King had dinner with a couple Broncos coaches on Wednesday night, then continued his visit with a trip to the team's UCHealth Training Center on Thursday.
"I just wanted to find the best place that I thought I would fit,'' King said in a conference call with the Denver media 20 minutes after signing his new contract. "I think there is somewhat of a revenge factor in there, too."
King, 29, had been the Raiders' punter the previous five seasons until he was unceremoniously released last week by Jon Gruden, Oakland's new head coach.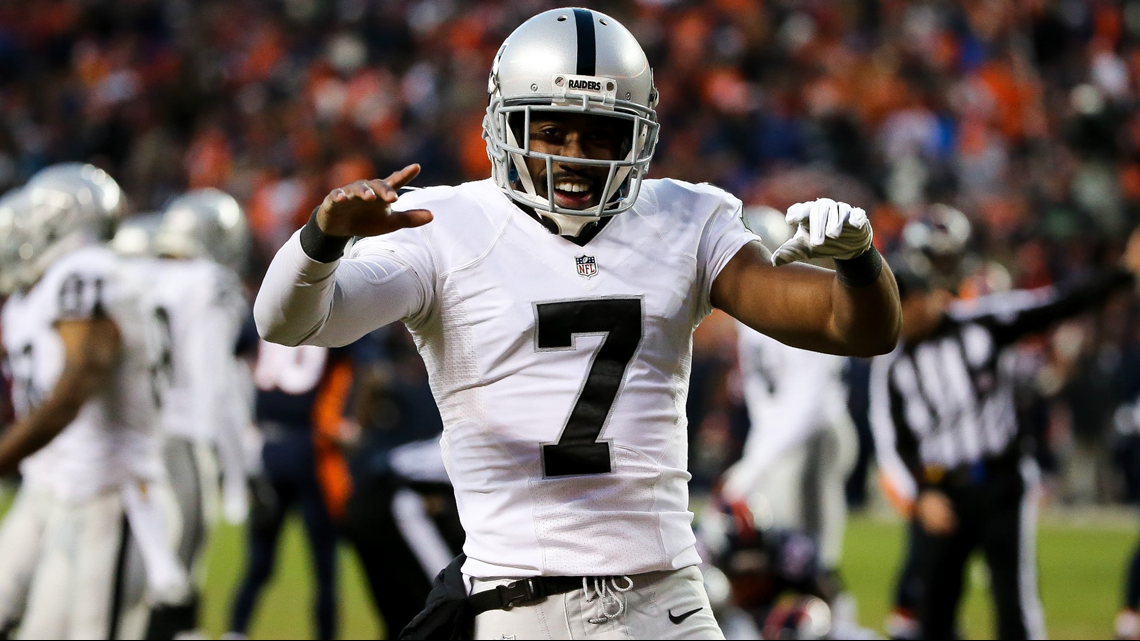 And so conjure up this possibility: King nails a majestic punt in Denver's Mile High air that goes out of bounds inside the Raiders' 5-yard line. He then takes a wide swoop towards the opposing sideline and perform his Buckin' Bronco dance right in front of Gruden.
The 15-yard unsportsmanlike penalty for taunting spoils the moment a bit, but it's easier to imagine not he's a member of the AFC West-rival Broncos. Apparently while serving as a color commentator on Monday Night Football in recent years, Gruden didn't appreciate some of King's flamboyant antics.
"I never got a chance to talk to him,'' King said. "I just saw him on car commercials and stuff (laughing). I get to see him two times a year."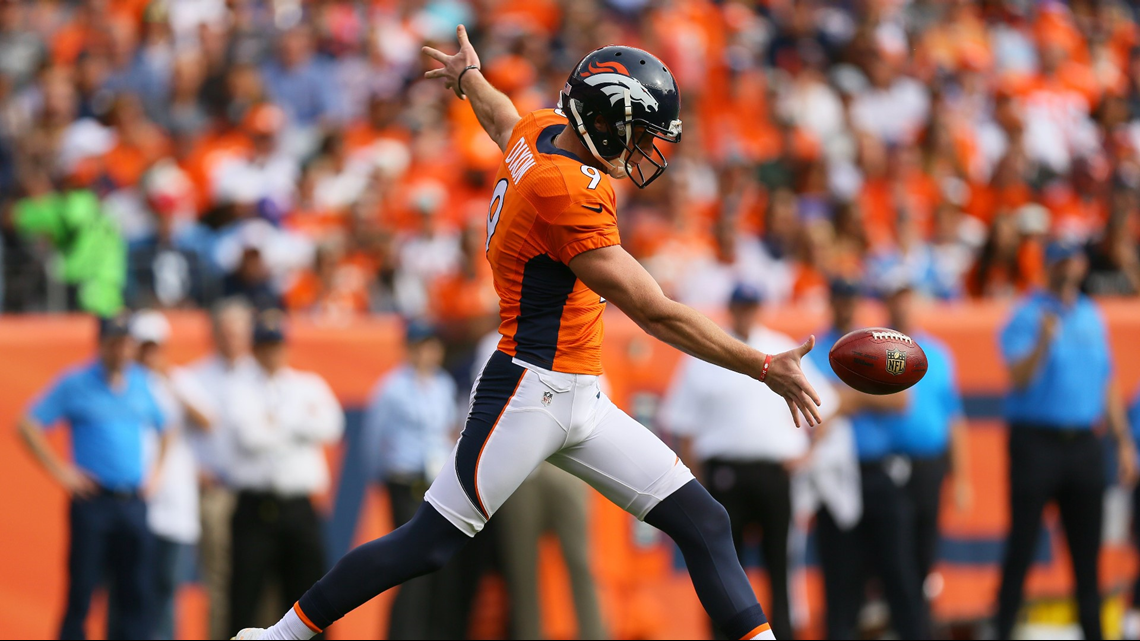 During his visit, King said the Broncos did not ask him to tame down his fun-loving shenanigans.
"Not at all,'' King said. "The cool thing about the Broncos is the people that work at the Broncos encourage you to be yourself. That is real cool. Players play a lot better when they can let their hair down and be themselves. It's cool.''
King is coming off a contract that made him the NFL's fifth-highest punter at $3.3 million a year. He has one of the league's strongest legs as finished third in the NFL with a 42.7-yard net and second in 2016 with a 48.6-yard gross average.
Dixon did have a bit of a sophomore slump in 2017 after an impressive rookie season. Dixon ranked 9th in net punting in 2016 but fell to 22nd in 2017.
Although it is a surprise the Broncos have apparently decided to move on from Dixon, management has been letting special teams know it was not happy with its 2017 performance.
First, special teams coordinator Brock Olivo was fired and replaced by NFL veteran special teams coordinator Tom McMahon. Then top core special teamers Bennie Fowler III, Cody Latimer and Corey Nelson were allowed to leave for free agency. After that, undrafted players were brought in as competition for current kicker Brandon McManus and longsnapper Casey Kreiter.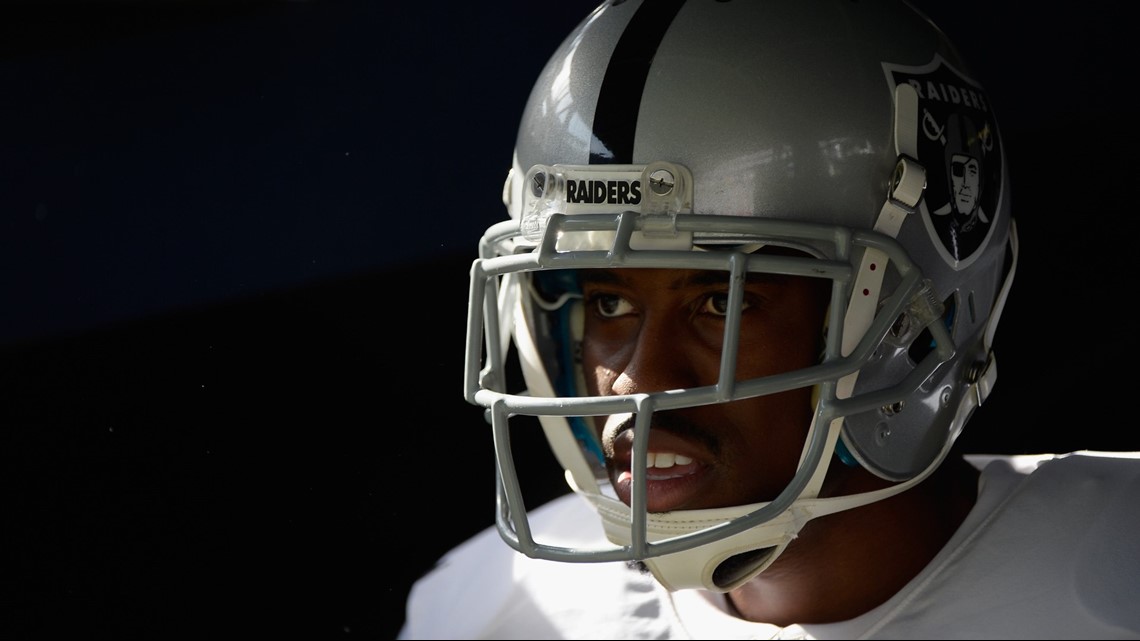 And now it appears the Broncos are considering replacing Dixon. He is expected to draw plenty of interest from other teams. The Broncos currently don't have a pick in the sixth or seventh rounds in the 2018 draft.
As a Raider, King has punted plenty in Denver's mile-high altitude and while it's one thing to punt here once here, he may have to make adjustments over an eight-game season.
"There is a lot more you can do with the altitude,'' King said. "I've always enjoyed punting out here in the altitude just because the ball travels further. It's something I'm going to have to get used to. I definitely have to get a feel for my leg when it comes to putting the ball inside the corners and everything. Denver is a punter's paradise. While I'm competing, I'm going to see if I can take advantage of it."