ENGLEWOOD, Colo. — Riley Moss, whom the Denver Broncos so badly wanted they gave up a third-round pick in next year's draft, has reached a four-year agreement with the team, a source confirmed to 9NEWS.
Moss, a cornerback from Iowa, is to receive a $961,809 signing bonus as part of his four-year, $5.45 million deal. He is the third Broncos' draft pick to reach a contract agremeent, following 7th-round center Alex Forsyth and 6th-round safety JL Skinner.
The Broncos have just two more draft picks to sign and they are the first two -- 2nd-round receiver Marvin Mims and 3rd-round linebacker Drew Sanders.
"The first two picks kind of fell our way and then we're watching Riley,'' Broncos general manager George Paton said in a post-draft interview with 9NEWS. "We were like, "How are we going to get Riley?" You hate giving up future (draft pick). Especially a future three. But we had most of our picks next year. We just felt we needed to go get him."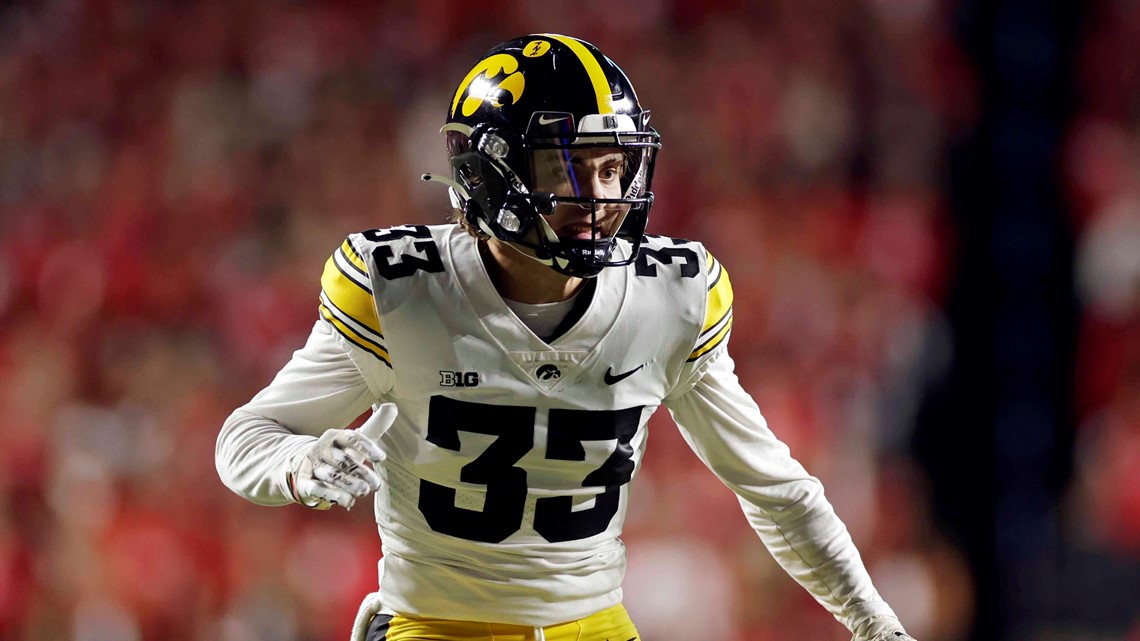 The Broncos surrendered their fourth-round draft pick in this year's draft and a third-round pick in 2024 to Seattle in exchange for taking the Seahawks' No. 83 overall selection in the third round to nab Moss.
As a rookie, Moss figures to become a core special teamer and compete with veteran Tremon Smith for the Broncos' No. 4 cornerback position. The Broncos' top three corners are Pat Surtain II, Damarri Mathis and nickel K'Waun Williams.
The 6-foot, 193-pound Moss played five seasons at Iowa and had 11 interceptions.