KUSA – A few years ago at the NFL Combine in a downtown Indianapolis hotel lobby a few feet from a Starbucks' kiosk, I was talking to a defensive coach about the state of the league's offensive line play.
"Overrated,'' the defensive coach said. "The play up front is all about the quarterback.''
In the vast multistate region that is Broncoland, the team's offensive line has been maligned since it couldn't handle the Seattle Seahawks' defensive front in Super Bowl 48 that crushed an otherwise spectacular season by quarterback Peyton Manning.
The offensive line has been heavily criticized ever since. Perhaps not so coincidentally, Manning's great career began to decline in the second half of 2014. He mustered up enough accurate wobblers and all his savvy to help the Broncos win Super Bowl 50 to cap the 2015 season and his career.
But even then, his offensive line was tormented as the champion's weak line.
"Apparently, we were good enough,'' right guard Louis Vasquez said in the victorious Super Bowl locker room before he rather mysteriously walked away from the game.
With Alex Smith as the Kansas City Chiefs' quarterback, tackle Donald Stephenson was able to fool the Broncos into paying him $6 million in 2016.
While blocking for an array of Broncos' quarterbacks the previous two years, Stephenson was exposed as a swinging gate.
It's become fashionable to bemoan the league's offensive line play in recent years. Spread offensive systems in college, and lack of padded practices since the 2011 collective bargaining agreement have been cited as the culprits.
They complain about their offensive line from New England to San Diego/Los Angeles, yet Tom Brady and Philip Rivers managed to make due.
Manning's offensive line all those years in Indy? As the defensive coach would have put it, "overrated.'' Many teams have one good offensive tackle; no one but maybe Philadelphia has two.
The point here is maybe the Broncos' offensive line has been unduly persecuted in recent years. Then again, maybe not. Broncos' general manager John Elway is on his third offensive line coach in three years.
This year, Elway and second-year head coach Vance Joseph fortified their offensive front by giving the group two coaches. Sean Kugler will handle the guards and centers; Chris Strausser will instruct the tackles.
The biggest upgrade for the offensive front, though, may be new quarterback Case Keenum. Smart and mobile, he was sacked just 22 times in 15 games with Minnesota last season.
Bronco quarterbacks took 52 sacks last year, third-most in the league.
"I'm grateful we have Case here,'' said Garett Bolles, the Broncos' second-year starting left tackle.
With Bronco rookies reporting to training camp in six days (Tuesday), with the first, full-team practice just 10 days away (Saturday, July 28), 9NEWS will begin its daily positional preview with the group of perpetual concern: The offensive line.
Overview: If it was September 9 and the Broncos were starting their regular season at home against Seattle, their starting offensive line would be Bolles, left guard Ron Leary, center Matt Paradis, right guard Connor McGovern and right tackle Jared Veldheer.
McGovern will face the stiffest competition as veteran starters Menelik Watson, Max Garcia and Billy Turner have deeper resumes.
Leary (knee) and Veldheer (foot/ankle), who will make $7.9 million and $6.9 million respectively, were held out of the team's offseason practices. Each is expected to be ready by the first training camp practice, although the Broncos are expected to limit their reps initially.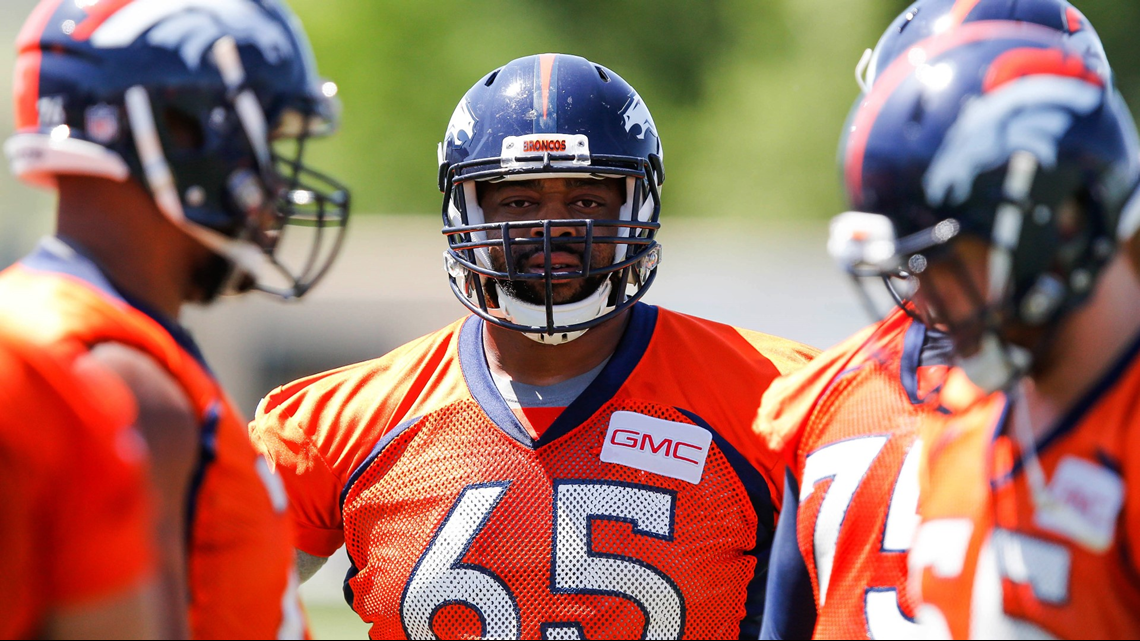 Strength: The interior. When Garcia, a 2 ½-year starter through his first three NFL seasons, is penciled in as backup, it speaks to the depth the Broncos have at the guard and center positions.
Question mark: Tackles. Bolles was the Broncos' first-round draft pick last year. He played in every game as a rookie. That's the good news. The bad is he was charged with allowing 8 sacks and committing 12 penalties, tied for third-most in the league in each category.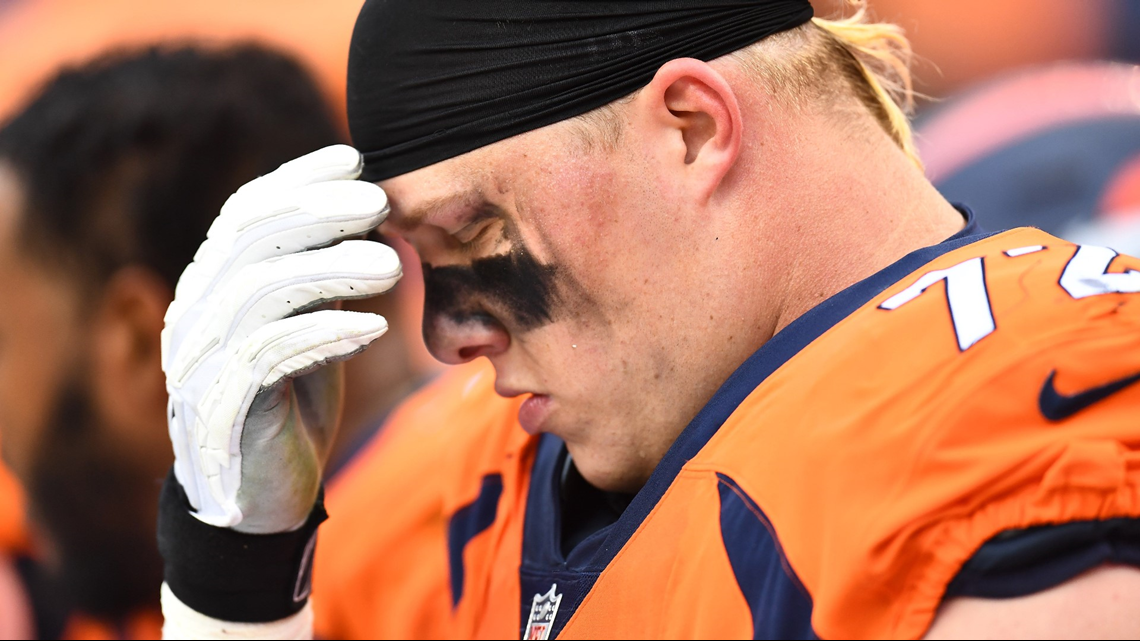 "There were rocky moments,'' Bolles said last month. "Rookies have to go through certain things. I watched a lot of film trying to fix my mistakes. I'm trying to do everything I can possible to get ready. Knowing that we've got a new quarterback in, I've got to be ready to protect him. I'm excited for that and I feel really good going into Year Two. I feel a lot calmer and collected.''
He struggled to keep on weight as the season wore on, saying he played at 290 to 295 pounds. He is confident he can maintain 300 to 308 pounds this season.
Veldheer, 31, was once one of the league's top left tackles but he struggled with the conversion to right tackle last season with Arizona.
Pro Bowl material: Paradis and Leary.
Paradis was a Pro Bowl alternate in 2016. He will draw a $2.914 million salary this year then become a free agent. He deserves a multiyear contract extension. Whether he gets one remains to be seen.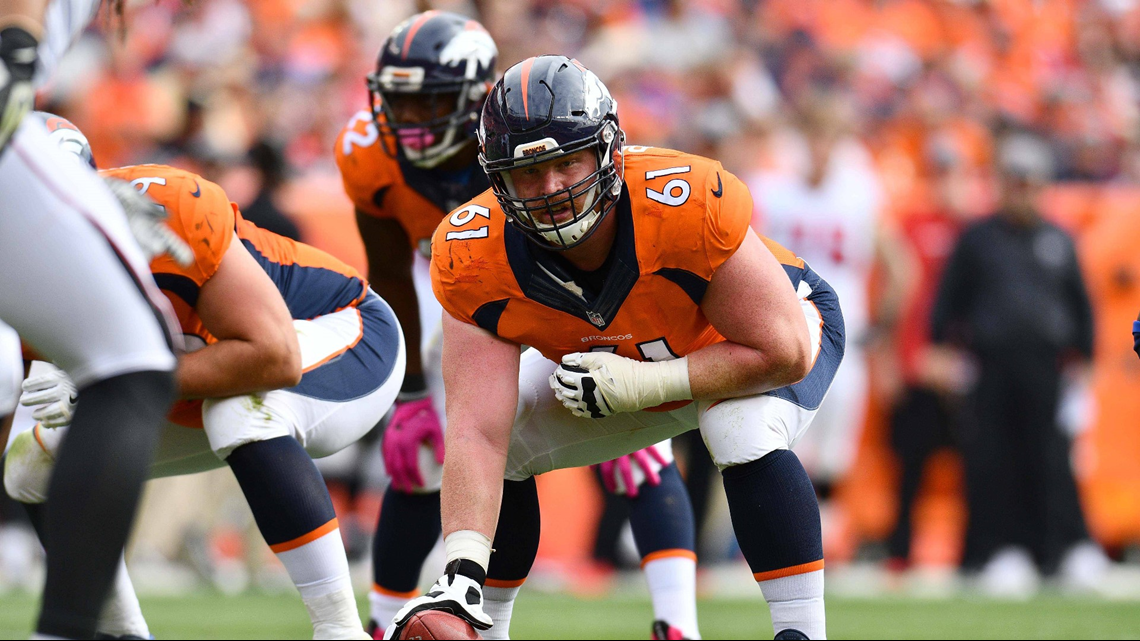 Leary was a four-year starting left guard with the vaunted Dallas Cowboys' offensive line but after becoming a free agent and signing a four-year, $36 million with the Broncos, he was switched to right guard to accommodate Garcia.
Leary will be moving back to left guard this year.
Sleeper: J.J. Dielman. A cousin of former Chargers' Pro Bowl guard Kris Dielman, J.J. is a center/guard who was a fifth-round draft pick of the Bengals last year. He finished last season on the Broncos' practice squad.
PHOTOS | Garett Bolles - Denver Broncos