KUSA – Peyton Manning hasn't been the only transitional piece from the Super Bowl 50.
In the Broncos' 3-4 defense, never have they had a more athletic group of inside linebackers than they did in 2015.
Starter Brandon Marshall: Athlete with some thump. Starter Danny Trevathan: Athlete with great thump. No. 3 backer Corey Nelson: Athlete. No. 4 backer Todd Davis: Big-time thump with some athleticism.
Either Marshall (2014, 2015, 2017), Davis (2016) or Trevathan (2013) have led the Broncos in tackles each of the past five years.
Marshall and Davis are still around and starting but Trevathan and Nelson left for free agency. The Broncos set out to replace them in the draft this year by taking Josey Jewell in the fourth round and Keishawn Bierria in the sixth.
Zaire Anderson, the Broncos' No. 4 linebacker the past two years, will likely have to beat out Bierria, Jerrol Garcia-Williams and Joe Jones for a roster spot this year.
"We're all hungry, we all play hard, and we all play fast,'' Marshall said. "And we're very football smart. And we tackle.''
With the Broncos holding their first training camp practice Saturday morning at UCHealth Training Center, 9NEWS continues its positional previous with a look today at the team's inside linebackers.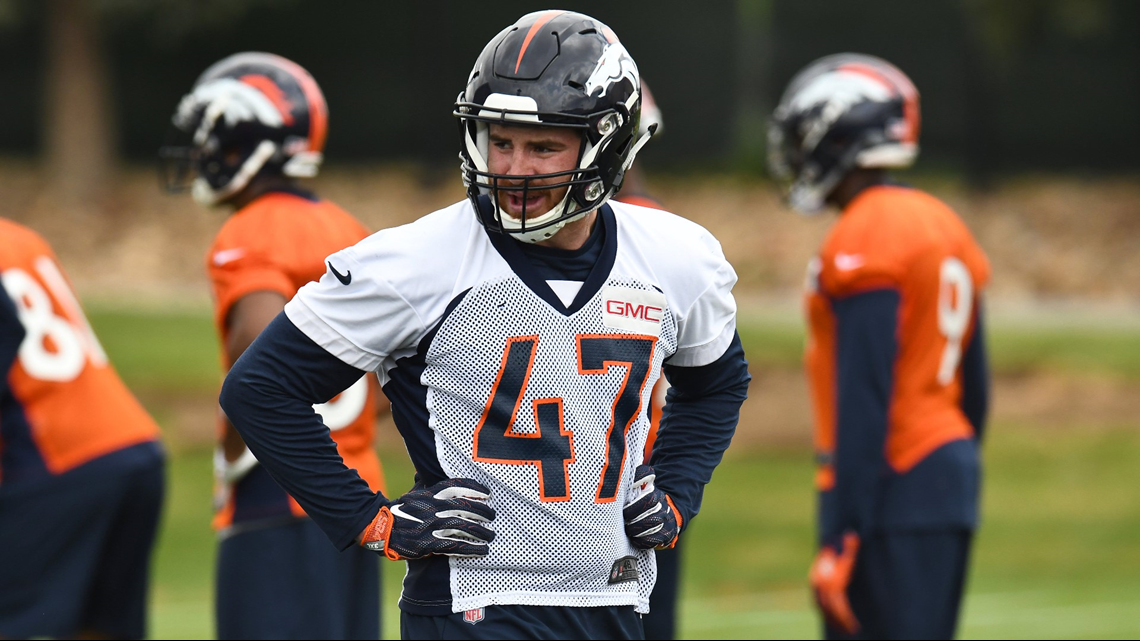 Overview: Skill-set wise, Jewell is more of a Mike linebacker like Davis and Bierria is more a Mo (or weakside) linebacker like Marshall.
Yet in a peculiar move halfway through the offseason, Jewell moved to the Mo to back up Marshall and Bierria moved to Mike to play behind Davis.
Strength: On the surface there is money. Marshall ($5 million) and Davis ($6 million) will make a combined $11 million this season. In reserve, there is youth with Jewell and Bierria.
When a quality back up like Anderson has to compete for a roster spot, it speaks to better all-around depth.
Question mark: After Marshall, covering tight ends and running backs has been a sore spot for Broncos inside linebackers. Jewell ran just a 4.82-second 40 at the NFL Combine, although he improved to 4.68 at Iowa's Pro Day.
Pro Bowl material: None of the current Broncos inside linebackers have been selected to a Pro Bowl, although Marshall was deserving in 2015. His play that season did earn him a four-year, $32 million extension.
Sleeper: Bierria. He is undersized at 6-foot, 230, and he only ran a 4.79-second 40 at the combine (4.74 at his Washington Pro Day). But he is a smart, instinctive player with tremendous leadership characteristics. The Broncos will want to keep him in their locker room, whether on the 53-man roster or practice squad.