DENVER — The City of Denver and Mayor Michael B. Hancock will officially proclaim Wednesday, Oct. 9, 2019 as "Pat Bowlen Day."
The proclamation will take place on Wednesday at 10 a.m. at the front steps of the Denver City & County Building.
Mayor Hancock will present the Mayor's Gold Challenge Coin in Mr. Bowlen's honor, raise a Broncos flag over the City & County Building and unveil the temporary street sign "Pat Bowlen Way" on Bannock Street in downtown Denver.
The city encourages Broncos Country to wear orange at the front steps of the City & County Building with Denver Broncos alumni, cheerleaders, Stampede Drum Line and Miles the Mascot in attendance Wednesday morning.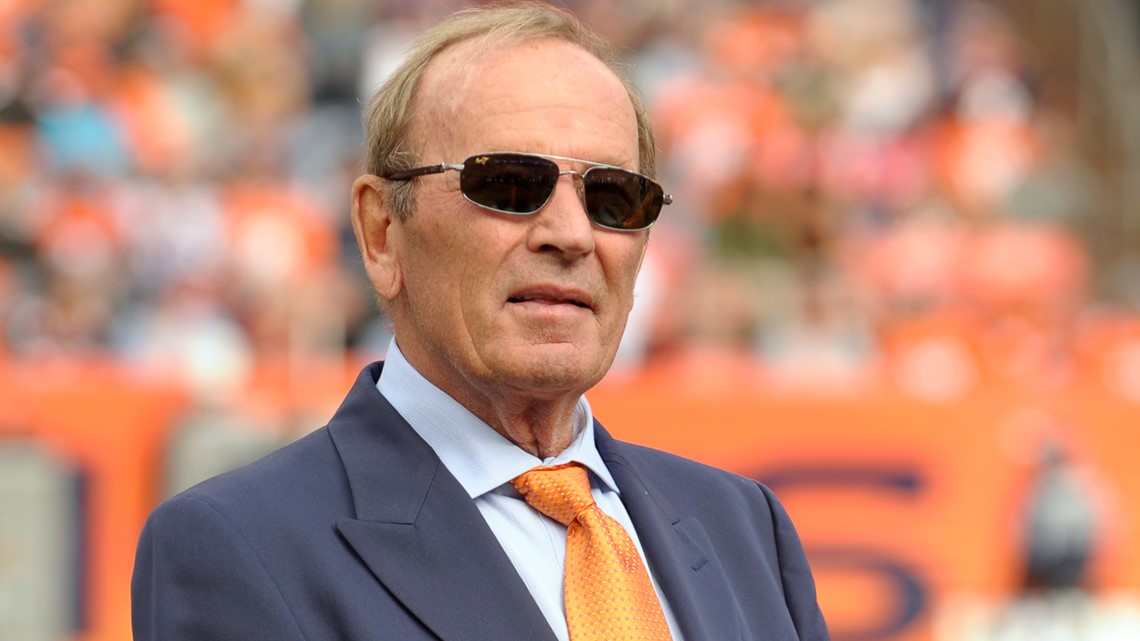 Wednesday's event is in advance of the Broncos "Fantennial Weekend" celebrating the NFL's 100th season, the Broncos' 60th season, as well as Bowlen's and Champ Bailey's induction into the Pro Football Hall of Fame.
Fantennial Weekend culminates with the Broncos facing the Tennessee Titans at 2:25 p.m. Sunday at Empower Field at Mile High.
PHOTOS | Legendary Denver Broncos owner Pat Bowlen through the years