Crews resumed work to remove 'Sports Authority Field' signage at the Denver Broncos' stadium Tuesday morning.
Maintenance crews are removing 'Sports Authority Field' signs from the interior of the stadium as regular maintenance on the facility.
Crews began assembling scaffolding under a north end zone scoreboard early Tuesday.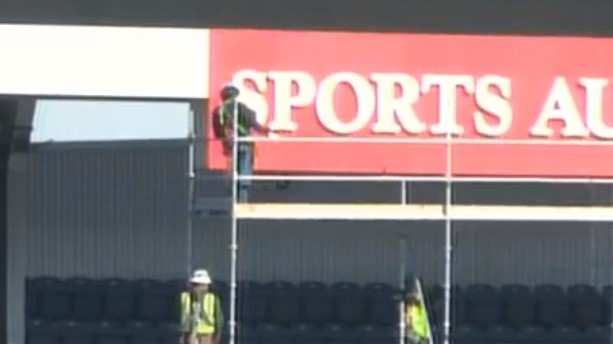 The work comes two months after 'Sports Authority' signs were removed from the outside of the stadium.
Sports Authority went bankrupt in 2016, and that's when the Broncos took over the naming rights.
While many fans have hoped the stadium could go by "Mile High," the Denver Metropolitan Football Stadium District says they need a corporate partner to finance maintenance.
For now, the stadium will still be called Sports Authority Field at Mile High because of previously scheduled events.
PHOTOS: The Sports Authority sign at Mile High is coming down