ENGLEWOOD, Colo. — The Denver Broncos have signed four players and waived four players, the team announced Monday morning.
The Broncos have signed defensive lineman DeShawn Williams, tight end Bug Howard, offensive lineman Nathan Jacobson and former Colorado State-Pueblo defensive lineman Deyon Sizer.
Williams, a third-year player, competed with the Broncos in the preseason in 2018 and spent a week on the Broncos' practice squad.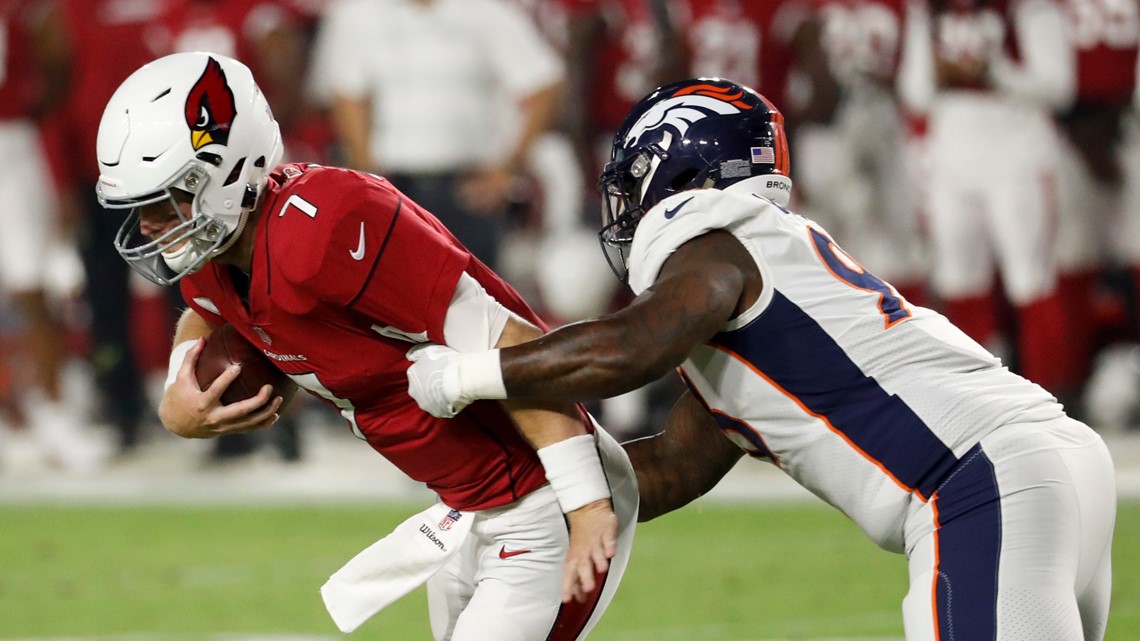 Jacobson, Howard and Sizer are tryout players from the Broncos' rookie mini camp this past weekend.
The Broncos also waived four players to make room on their 90-player roster: tight end Temarrick Hemingway, defensive lineman Jaylen Johnson, defensive lineman Cashaud Lyons and offensive tackle Brian Wallace.
For the next four weeks, the Broncos will hold full team practices known as organized team activities (OTAs), followed by one week of mandatory minicamp. The Broncos first set of three OTAs will be held Monday, Tuesday and Thursday of this week.