ENGLEWOOD, Colo. — At a time when some longtime Broncos executives have departed amid new ownership, one former longtime executive is coming back.
Dennis Moore, who spent 17 years in the Broncos' sales and marketing department before leaving three years ago to become Chief Revenue Officer of the expansion St. Louis Major League Soccer team, is returning to the Broncos as their new Chief Commercial Officer.
Moore, 45, will finish up his duties with the St. Louis City SC on April 14 and start his new job with the Broncos on April 17.
"It was chance to come home and an exciting opportunity to work for the Broncos' new ownership group and Damani (Leech, Broncos president) and what they're building and just felt it was an exciting way to continue my career,'' Moore said in an interview with 9NEWS. "At the same time, it was very rewarding to help start the St. Louis Major League Soccer franchise from the ground up. We built a new stadium and new campus, and after building a club from scratch, the team has opened playing on the pitch. We're four games in now (and 4-0). Satisfied with what we've accomplished and excited for the opportunity to come home."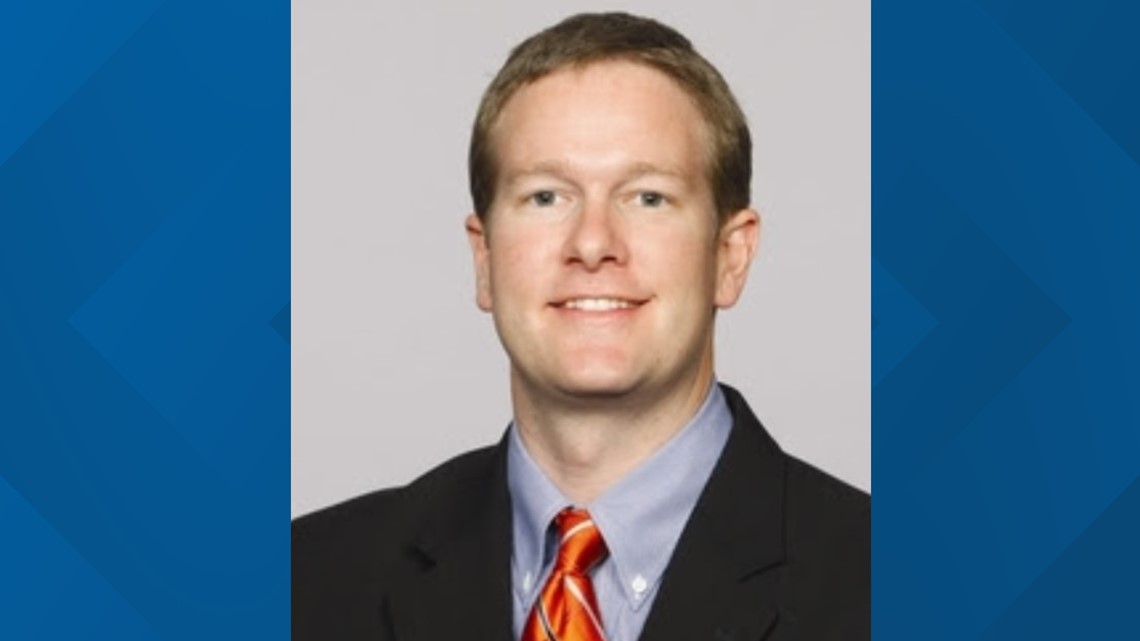 After getting his degree from the University of Arizona, Moore got his NFL start in 2000 with the Baltimore Ravens where he worked in ticketing and corporate sales for three years. He then joined the Broncos in 2003, starting as a ticket sales rep and eventually was involved in every facet of the team's marketing department until he became the senior vice president of sales and marketing in 2017. Among his responsibilities was negotiating the rights deal that made 9NEWS the official TV partner of the Broncos.
Moore and his wife Mandy, a Denver-area native, have two daughters, 20 and 17, who primarily grew up in the Denver area.
Before leaving to take on the challenge of starting up the St. Louis soccer team – the COVID-19 pandemic shutdown occurred two months after his arrival – the Broncos threw him an elaborate going away party at Empower Field at Mile High.
Now he's coming home again where he will need some reintroductions. Top executives Joe Ellis, Mac Freeman and Brady Kellogg are no longer with the Broncos while Greg Penner is the team's CEO and Leech its president.