Once again the Denver Broncos and 9NEWS have signed a long-term partnership for the coming seasons.
The partnership includes preseason game broadcasts, an array of weekly shows and insider content on the team exclusively on 9NEWS.
During all four preseason games this fall on KTVD Channel 20, ESPN's Steve Levy will call the play-by-play and former Broncos quarterback Brian Griese will provide color commentary.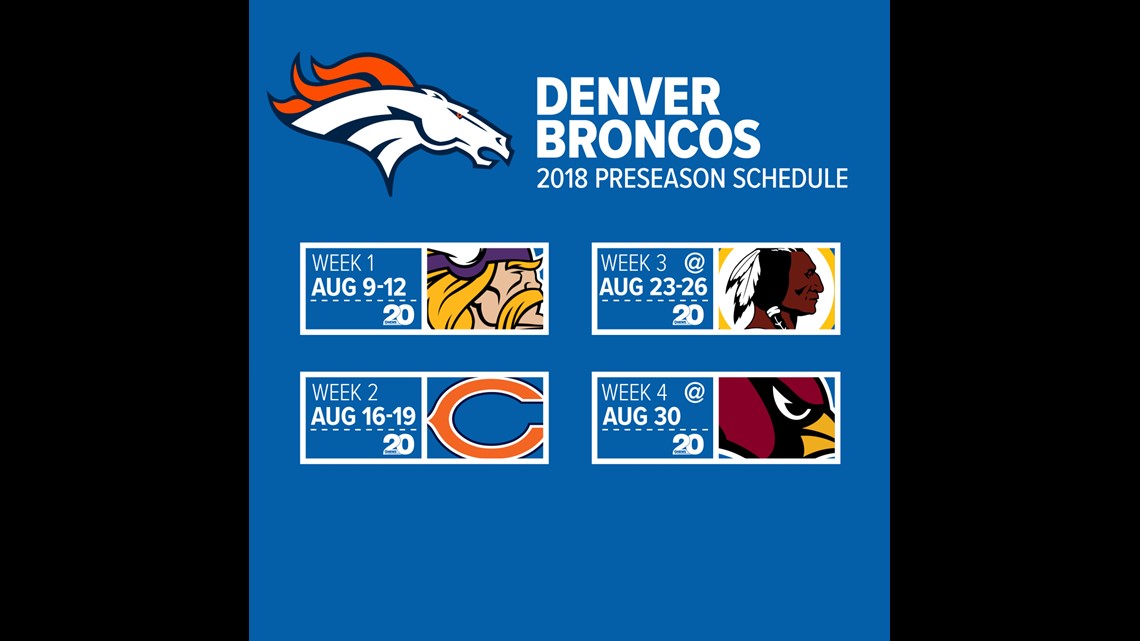 The station will also continue to air four exclusive weekly shows during the season including:
Broncos Huddle - Wednesday (6:30 p.m. on 9NEWS, 10:30 p.m. on Ch. 20)
Broncos Sideline Stories with Jim Saccomano - Saturday (9:30 p.m. on Ch. 20), Sunday (9:30 a.m. on 9NEWS)
Broncos Game Day Live - Sunday (9 a.m. on 9NEWS)
Broncos Tonight - Sunday (10:30 p.m. on 9NEWS)
During the offseason, 9NEWS will also air Broncos Country, an exclusive show on Saturdays at 6 p.m.
Members of the 9NEWS Sports Team including Brody Logan, Mike Klis, and Rod Mackey will all have various appearances on the Broncos shows.