ENGLEWOOD, Colo. — It's getting to be annual game within a game.
The Broncos use their contract offer to tell Kareem Jackson he's getting too old to play like he used to.
And every year Jackson accepts a deal he doesn't like, then goes out and shows through his play Broncos management was wrong.
The Broncos and the veteran safety agreed to terms on a one-year, $2,667,500 contract Monday, sources tell 9NEWS, which means Jackson will return for a 14th NFL season, fifth with the Broncos. Although this time, it's been communicated to Jackson he may have to take a reduced role if Caden Sterns comes back healthy from hip surgery.
The NFL has a four-year qualifying contract provision for veterans who have been with one team for four consecutive years, as was the case with the Broncos and Jackson. The Broncos maxed out their 4-year qualifying offer to Jackson -- $1.165 million base salary, a $1.35 million qualifying offer and $152,500 bonus.
The Broncos also get $1.35 million in salary cap relief from the deal.
9NEWS reported two weeks ago that the Broncos had submitted a one-year contract proposal to Jackson but the hang-up was the lack of guarantee and/or incentives.
"We're talking to Kareem, we love Kareem,'' Broncos general manager George Paton said in an interview with 9NEWS on April 29, the last day of the draft when he selected safety JL Skinner in the sixth round. "Skinner has no impact on Kareem. It's a free-agent deal. He's a unique leader, he can still play."
Apparently, enough adjustments were made on both sides to strike a deal.
There was no offer, Jackson said at the Colorado Sports Hall of Fame banquet, until he talked personally with Broncos head coach Sean Payton, who made it clear he liked Jackson's game and wanted him back.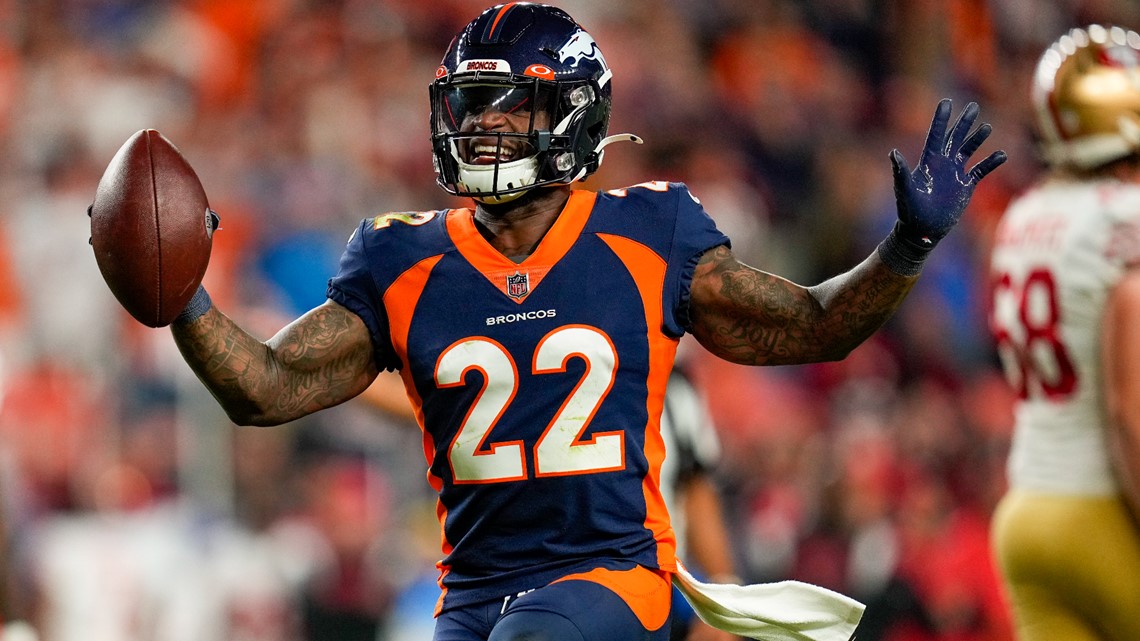 "That got the ball rolling,'' Jackson said.
Jackson had also played for Broncos' defensive coordinator Vance Joseph from 2011-13 in Houston when Joseph was the Texans' defensive backs coach and Jackson was a young cornerback.
Jackson, who turned 35 two weeks ago, has continued to play at a high level despite his age. He took a significant pay cut to play last season, yet led all Broncos players with 1,139 of a possible 1,144 snaps, or 99.6 percent.
Second-most on the team was Pat Surtain II with 1,106 snaps. Surtain is 23.
Jackson was a first round draft pick of the Houston Texans in 2010. After 9 seasons in Houston, almost all as a cornerback, Jackson signed a three-year, $33 million contract as a free agent with Denver in 2019. Almost immediately he made a full-time conversion to safety.
But after two years and collecting $22 million, Jackson accepted a pay cut to $5 million in 2021 and $2 million in 2022. At least he got a modest raise this year.
He has been a full-time starter all four years with the Broncos and served as a co-captain the past two years.
Jackson has started opposite Justin Simmons as the Broncos' two starting safeties the past four years. Sterns has been the third safety the previous two years but he is coming off hip surgery that forced him to miss most of last season and he may not be ready by the start of training camp.