DENVER — If there was a Mount Rushmore of NFL position coaches, a hunk of granite would have to be chiseled out for Bill Kollar.
An NFL defensive line coach for 32 consecutive seasons until scaling back to a defensive consultant this year, Kollar is retiring from coaching essentially effective after the Broncos' 31-28 win Sunday against the Los Angeles Chargers at Empower Field at Mile High.
Interim head coach gave Kollar one of the game balls. Kollar declined numerous requests to talk about his retirement, as he wished to fade away unnoticed. Sorry, coach.
Fittingly, Kollar goes out at the same time as perhaps his most prized pupil, defensive lineman J.J. Watt. Kollar was an assistant for Gary Kubiak with the Houston Texans in 2011 when Watt became the team's first-round draft pick. Watt earned two of his three NFL Defensive Player of the Year awards with Kollar as his coach in 2012 and 2014.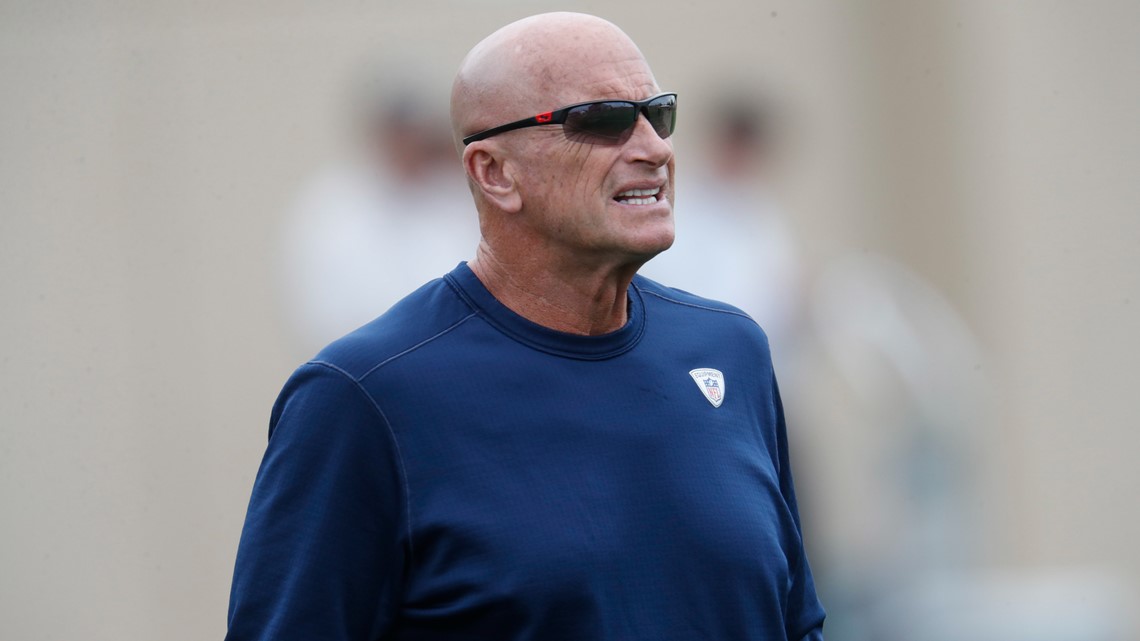 When Kubiak became the Broncos' head coach in 2015, Kollar was one of his first hires. Kollar made the move in part because his son and two grandchildren live in the Denver area. Now 70, Kollar and his wife Jan plan to spend more time with his son and grandchildren here and another son and three grandchildren in the San Francisco area.
In his first year on Denver's coaching staff, Kollar was instrumental in coaxing the best out of defensive linemen Derek Wolfe and Malik Jackson. The Broncos won Super Bowl 50 that year thanks to their iconic defense that put relentless pressure on opposing quarterbacks like Ben Roethlisberger, Tom Brady and Cam Newton during their postseason run.
A screamer who could be heard dropping profanity like it was part of English grammar textbooks, Kollar was the prototype of an old-coach football coach. An All American defensive lineman at Montana State, Kollar was MVP of the 1974 Senior Bowl, Kollar was a first-round draft pick (No. 23 overall) of the Cincinnati Bengals that year. He played eight seasons for the Bengals and Tampa Bay Buccaneers before beginning his coaching career as a defensive/special teams assistant with the Bucs in 1984.
He then moved on to the Big Ten where he coached at Illinois and Purdue before landing his first NFL defensive line coaching position with the Atlanta Falcons in 1990.
In all, Kollar either played or coached football for 49 years. Among the best defensive linemen he coached were Hall of Famer Chris Doleman, All-Pro Kyle Williams, two-time Pro Bowler Aaron Schobel, Pro Bowlers Mario Williams, Antonio Smith and Watt, who will likely be a first-ballot Hall of Famer in five years.
With the Broncos Kollar coached up the likes of Wolfe, Jackson, Dre'Mont Jones, Shelby Harris, DeShawn Williams, Domata Peko, Mike Purcell and Adam Gotsis while also helping to coordinate the pass rush with such edge rushers as Von Miller, DeMarcus Ware, Shaq Barrett and Bradley Chubb.