ENGLEWOOD, Colo. — KJ Hamler is an uber talented receiver with elite speed, underrated instincts, a strong work ethic that helped develop a good pair of hands, and an ability to make the home run play.
What Hamler doesn't have is good luck.
Limited to just 10 games and 12 receptions the past two seasons for the Broncos because of various injuries, Hamler recently suffered a torn pec while lifting weights during an outof-state workout, a source told 9NEWS.
The injury occurred earlier this month and required surgery to repair, according to the source. Torn pec muscles are generally six-month injuries so while its conceivable Hamler could be fully recovered by the start of the regular-season, expect the Broncos to be cautious given his health history.
A second-round pick out of Penn State in 2020, Hamler had 30 catches for 381 yards and three touchdowns as a rookie - with two of his touchdowns coming on deep passes thrown by quarterback Drew Lock in a mid-December game at Carolina.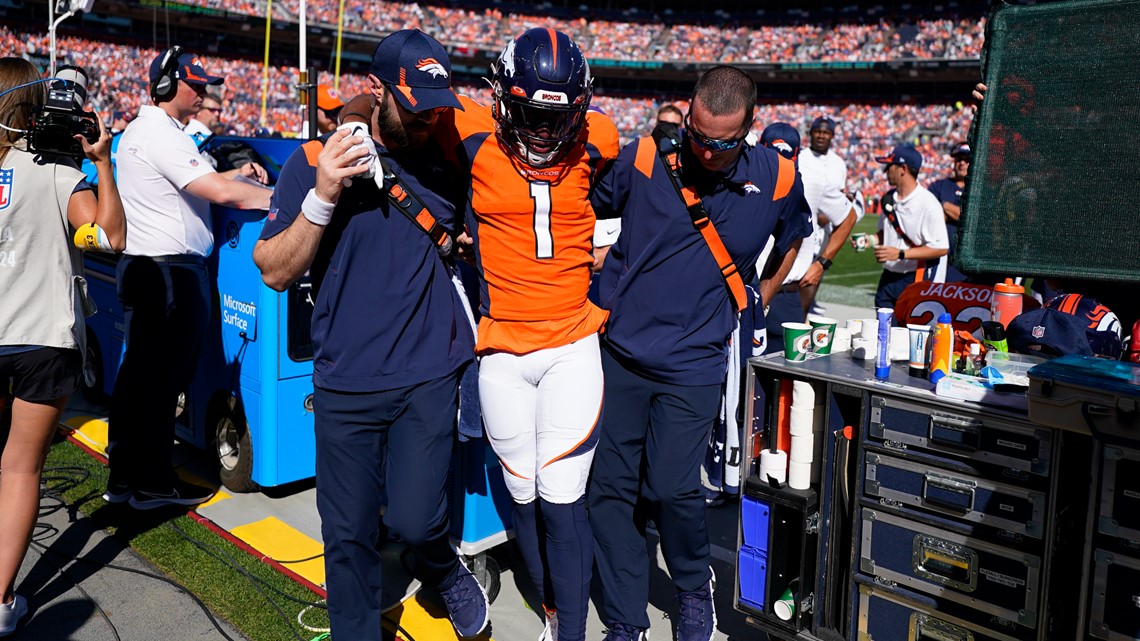 But in game 3 of his second season in 2021, Hamler landed awkwardly in an attempt to catch a deep out pass from Teddy Bridgewater and wound up with not only a torn ACL but hip damage that also required surgery.
Upon returning last season, Hamler suffered a series of leg muscle injuries to his groin and hamstring - which is not uncommon for athletes coming back from ACL tears - and played in just seven games. He only had 7 catches, but three were deep balls thrown by Russell Wilson and Hamler finished with an astounding 23.6 yards per catch.
For his career, Hamler has 42 catches for 620 yards and the three touchdowns. Injuries have devastated the Broncos' receiving core in recent years as Courtland Sutton missed all but one half of the 2020 season with a torn ACL and Tim Patrick missed all of 2021 with a torn ACL suffered in training camp. Jerry Jeudy has also missed multiple games each of the past two seasons with ankle injuries.