ENGLEWOOD, Colo. — The migration from New Orleans to Broncos Country continues with Sean Payton playing the role of the Pied Piper.
The latest former Saint to join the Broncos is receiver Marquez Callaway. He signed a one-year deal Friday with Denver after he completed his physical exam at Broncos headquarters.
Undrafted out of Tennessee in 2020, Callaway was signed by the Saints, whose head coach at the time was Payton, who now holds the same role with the Broncos. Callaway had 21 catches as a rookie, then came on to lead the team with 46 catches for 698 yards and 6 touchdowns in his second season of 2021.
That also happened to be Payton's last season with New Orleans as he took a year off from coaching. A new staff under head coach Dennis Allen came in and Callaway slipped way down the depth chart and finished last season with just 16 catches for 158 yards and a touchdown.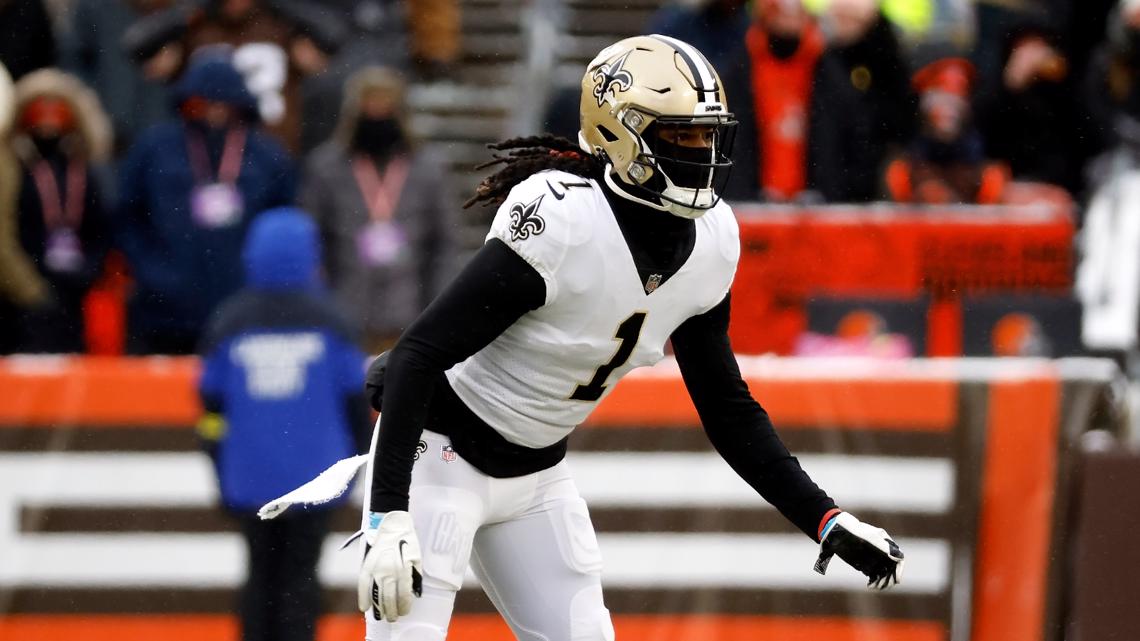 A restricted free agent this offseason, Callaway did not receive the $2.63 million low tender from the Saints and was released to free agency. He drew interest from several teams who see him as a No. 2 to 3-type receiver, including the Saints who wanted him back.
Understandably given his production while playing in Payton's offensive system in 2021, Callaway wanted to follow his former coach to Denver.
It's unclear how Callaway's addition will affect the Broncos' position on potentially trading one of their top two receivers, Jerry Jeudy or Courtland Sutton. Jeudy and Sutton were first- and second-round draft talents, respectively, so the undrafted Callaway would not be considered in their class talent-wise by scouts. But his production in 2021 shows he fits well with Payton.
The 6-foot-2, 204-pound Callaway is a bit smaller than the 6-4 Sutton (216 pounds) and Tim Patrick (212) and a bit bigger than the 6-1, 194-pound Jeudy.
The Broncos also need receiver depth in light of the offseason torn pectoral injury receiver KJ Hamler suffered a week ago that required surgery.
Other new Broncos who worked with or played for Payton in New Orleans include:
Coaches
Mike Westhoff
Joe Lombardi
John Morton
Zach Strief
Declan Doyle
Chris Banjo
Dan Dalrymple
Beau Lowery
Players
Michael Burton
Tony Jones Jr.
Chris Manhertz
Lil' Jordan Humphrey
Callaway