ENGLEWOOD, Colo. — There may have been a few Philadelphia high school sports fans who once thought Mike McGlinchey was a better basketball player than football player.
As a senior at William Penn Charter High School in the 2012-13 school year, McGlinchey converted from tight end to offensive tackle for the 5-5 Quakers football team. That same senior year he averaged 13.9 points per game for the basketball team that went 15-10 and got hot in the state tourney. Now just shy of 6-foot-8 as a full-grown adult right tackle for the Denver Broncos, McGlinchey then was a hoops post player who could shoot the 3.
He also averaged 10.4 points per game as a junior, 9.4 points as a part-time starting sophomore and 5.1 points as a freshman who played varsity. (Stats according to TedSilary.com)
Anyone who may have thought McGlinchey was better at basketball than football, though, were not the people who counted.
When it mattered most – picking a college -- there was never any reason to seriously considered basketball over football.
"Based on the caliber of schools that were coming after me for football versus the ones that were coming after me for basketball,'' McGlinchey said last week following an OTA practice at the Broncos' Centura Health Training Center. "Football was the game that I loved. It was my family's game. I have a lot of relatives that have played. And certainly a couple relatives that have played at a really high level.
"It was always a thing I wanted to do. I played tight end mostly throughout high school. But when I started getting recruited every school made it abundantly clear that I was going to have my hand in the dirt (smiles) and blocking people. It made it really easy to transition because the decision was pretty much made for me."
His two younger brothers, Matt and Frank, were high school football standouts at Penn Charter. His cousin Matt Ryan has all but officially wrapped up a 15-year NFL career as a first-round quarterback who was both Rookie of the Year and MVP, and may one day be elected into the Pro Football Hall of Fame.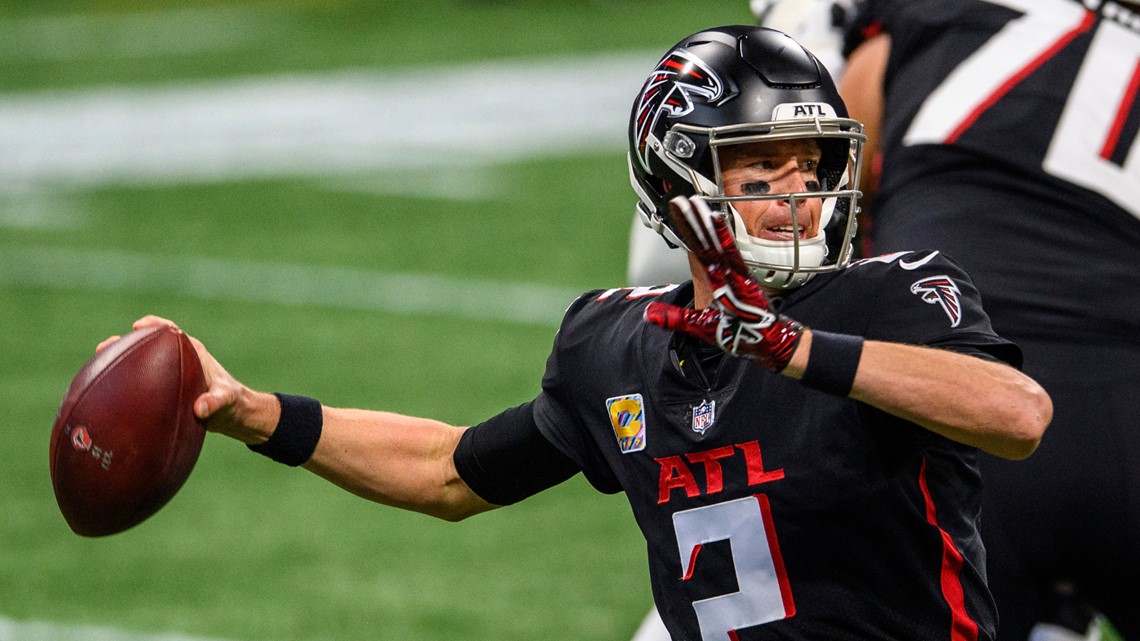 "Matt's been my football hero since I can remember,'' McGlinchey said. "He went to Boston College in like 2003 when I was 8 or 9 years old which is the perfect time for a young kid to start following somebody and having a reason to follow people.
"My cousin Matt has done things his whole career at an excellent level of playing football, but the things I took from Matt -- because I play offensive line, I don't play quarterback -- but the way that he conducted himself, the class he always exhibited every step of the way and the coolest part for me is that I shared coaches with Matt over the last couple years in the NFL.''
Like Kyle Shanahan, Atlanta's offensive coordinator during the Falcons' run to losing a heartbreaking Super Bowl in the 2016 season and head coach of the 49ers during their run to losing a heartbreaking Super Bowl in 2019.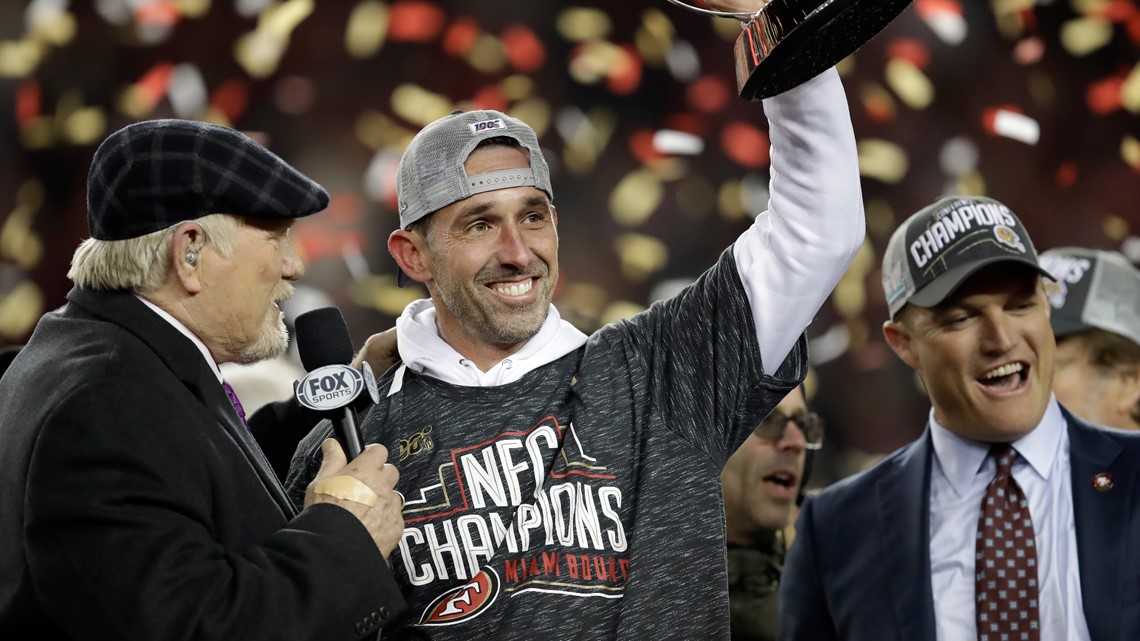 "And the first things they say about him is what a guy he is,'' McGlinchey said. "What a leader he is and how tough he is. And those are things I think our grandfather tried to instill in all his children. Certainly our two mothers were tough on us for sure. But Matt has been incredibly helpful whether it was a direct lesson he shared verbally or watch football with me or just me watching from afar.
"I remember sitting in high school and college and watching every press conference and every game that he ever played and he is second to none in my opinion and I hope the league recognizes him with a gold jacket someday."
McGlinchey started getting recruited as a high school junior by the football likes of Boston College, Temple, Penn State, Michigan, Florida, Florida State, Wisconsin, Iowa, Miami, Maryland, Duke and Virginia before he settled on Notre Dame. A great athlete with length – McGlinchey was also a state high school shot put champion – he was so raw as an offensive lineman coming out of Penn Charter that Notre Dame coach Brian Kelly had him redshirt as a freshman and play mostly special teams his second year as a redshirt freshman.
McGlinchey then started as a right tackle as a redshirt sophomore, and left tackle as a junior and senior, graduating before his final year of athletic eligibility with a degree in film, television and theatre. He is a good speaker who commands a room. He was a team captain his last two years at Notre Dame; a second-team All-American as a junior and first team All-American as a senior.
The 49ers selected him in the first round of the 2018 draft, No. 9 overall, and he started five years there for Shanahan. The only reason Shanahan and San Francisco general manager John Lynch allowed McGlinchey to leave as a free agent this year was they were already paying left tackle Trent Williams a $23.01 million a year contract and it's difficult for a team to allocate two huge salaries at offensive tackle. Indeed, the $17.5 million yearly average McGlinchey got from the Broncos in March makes him the league's sixth-highest paid right tackle.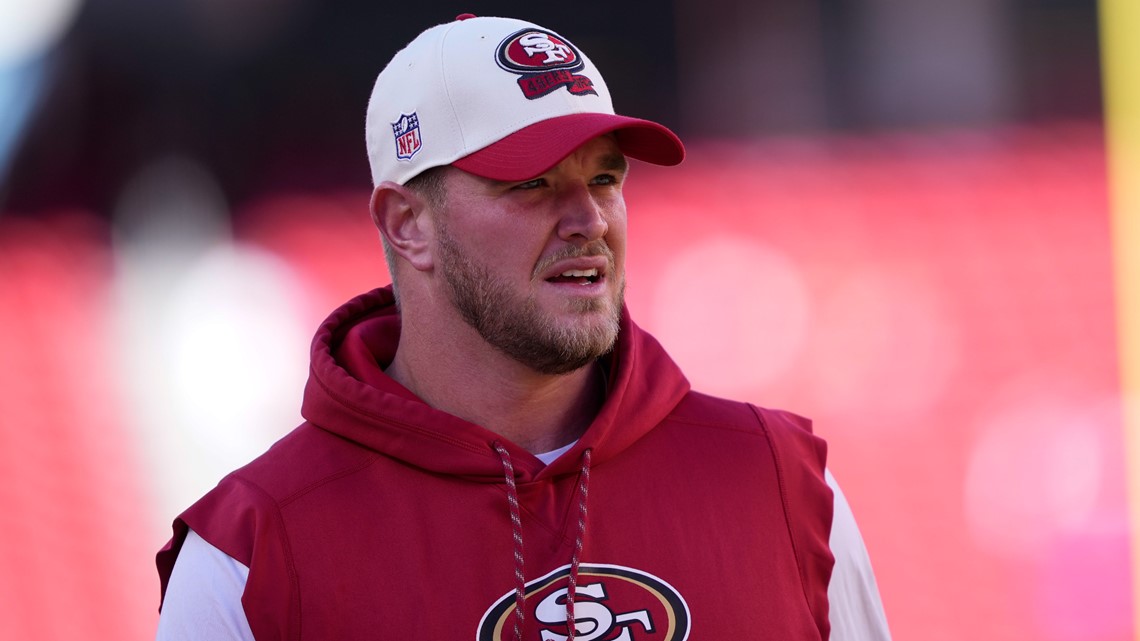 He started every game in three of his five years in San Francisco. He'll now anchor the right side of the Broncos' offensive line, a spot that has been more like a swinging gate the previous 10 years, with a new season-opening starter each year.
"We were pretty well-versed in everything my last five years,'' McGlinchey said about his time with the 49ers. "Hope to bring a lot of the same attitude and same techniques and help everybody along and be able to run the football. It's always an offensive lineman's job first to set the tone in the run game and then convert on third down. And that's what this league is all about.''
He was asked to compare his new Sean Payton offense with his old Kyle Shanahan offense.
"It's based on the old historic West Coast stuff and the outside zone and the stretch game, a lot of that is similar,'' McGlinchey said. "It's funny, it feels like I'm in Rosetta Stone right now with the translations and different words and different calls. But there's only so many things you can do when there's 11 guys on the field. Until they change that rule football is pretty much the same regardless of what it's called."
The only problem with leaving the 49ers for the Broncos is the state of his new program. San Francisco reached the NFC Championship Game three of the previous four years – winning it in 2019, only to collapse in the fourth quarter of Super Bowl 54 and lose to Patrick Mahomes and the Chiefs – while the Broncos are coming off six consecutive losing seasons.
But the NFL is never about you did. It's only about what you're going to do. Looking ahead, who will win a Super Bowl, first, the Broncos or 49ers?
"That's the only thing that matters,'' McGlinchey said. "We only play this game to win, to win the Super Bowl and to have that moment in our life that we can always look back on – no one can take that away from you. I was close a couple times. I went to three (NFC) title games, 7 minutes away from winning one and that's the only thing that motivates you to get back.
"This team is capable of that. We have a head coach (Payton) that has been there and done that. And I think everybody is chomping at the bit to turn this franchise around and start winning games for Denver."