Sure, the Broncos shared details of stadium market research project—complete with plans for fan focus groups and surveys—back on Jan. 17, as 9NEWS first reported. The topics of a "reimagined" Empower Field at Mile High along with the possibility of a new stadium and a variety of gameday experience considerations were included.
With the focus groups having already taken place at UCHealth Training Center, two surveys were sent to fans: One primarily focused on the gameday experience at the current stadium and the other was centered on the potential for a new stadium.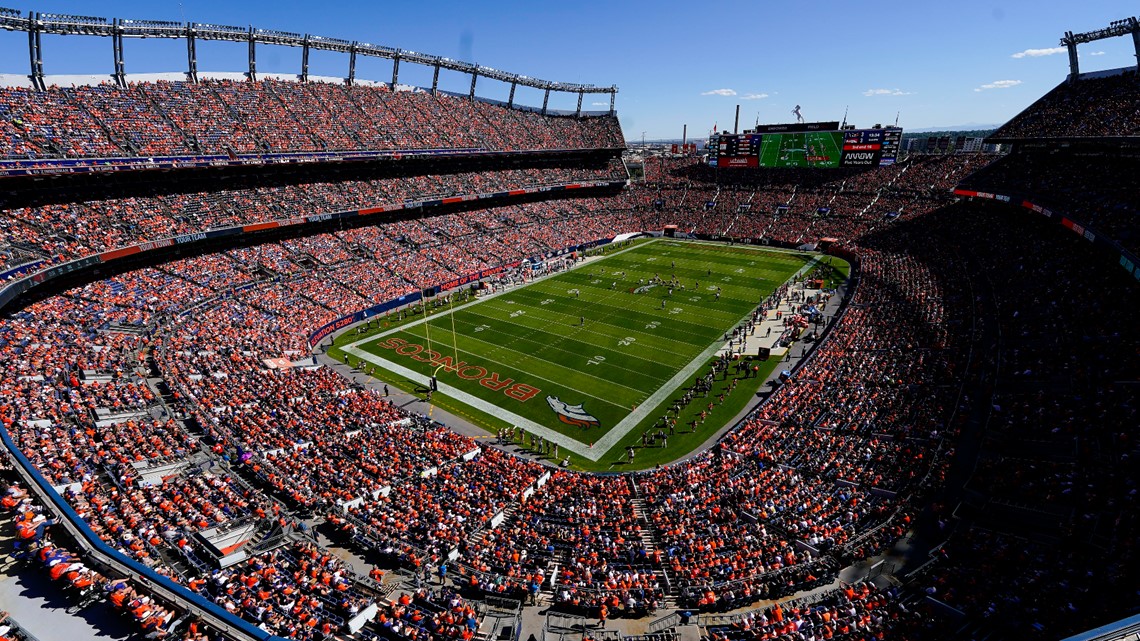 It was the specificity and exhaustive number of questions regarding a new stadium—and all it entails—that coagulated dreamy ideas from fans.
The survey, put together by sports business consulting firm Legends, began with this:
"The Denver Broncos are exploring the possibility of constructing a new state-of-the-art football stadium that would serve as a world-class home for the Broncos and their dedicated fan base."
Give the Broncos' survey authors credit: They didn't bury the lead.
Say this for Broncos' owners: They value fans' input of fans and seemingly have gone about this process transparently while enlisting third-party experts.
While many of these survey questions were first absorbed by focus groups weeks ago, to see the questions publicly for the first time – 9NEWS' sports photographer Johnny Kuhrt, whose family has held Broncos season tickets since 1969, was e-mailed the new stadium survey piece by piece Thursday evening – left no doubt about two realities:
A) A new stadium, should the Walton-Penner ownership group decide to go there, would be a gargantuan project. Way bigger and more state-of-the-art than the current stadium. The survey asked fans on how to best represent the culture of the city and state in its design.
There were multiple questions about the comfort of climate control – i.e. a roof or retractable roof, or canopy, or some kind of covering.
There were multiple questions on the possibility including a multi-use development around the stadium. A neighborhood, in other words, with restaurants, apartment/condos, hotels, sportsbook, recreational areas, etc.
There was also a specific question regarding fans' preference in location – which based on feedback 9NEWS has received since relaying information on the new stadium survey will eventually become a hot-button issue.
This is just my take but if the new stadium does include a surrounding, multi-use development project, it's difficult to conceive how it would fit into downtown. And if a new stadium is not downtown, where? Northeast, Southeast, Southwest, Northwest and the current Empower Field site were also listed as possible options on the survey.
B) The new stadium would come with sticker shock.
Somewhere during the past 25 years, even with the horror of 9/11 and the COVID pandemic, the world has gone from millions to billions. When Broncos owner Pat Bowlen asked Denver's six-county taxpayers to fund 75 percent of a new stadium in November 1998, the new venue that is now Empower Field at Mile High would eventually cost $476 million.
The last seven NFL stadiums since 2010 have all cost more than a $1 billion to build with Stan Kroenke's SoFi Stadium for the Rams and Chargers going for just shy of $5 billion.
All of these billion-dollar stadiums -- including SoFi Stadium (2020), Allegient Stadium (2020), Mercedez Benz Stadium (2017), U.S. Bank Stadium (2016), MetLife Stadium (2010) and AT&T Stadium (2009) - were constructed with the help of hundreds of millions of dollars raised for down payments on building costs through some variation of Private Seat Licenses (PSLs) or significant public funding.
In all, at least 20 NFL teams have PSLs. Some call it Charter Ownership Agreements. Some call it Stadium Seat Licenses. But it's all the same concept where season-ticket holders are asked to pay a one-time, per-seat fee.
It's become a standard practice in the NFL and throughout sports to use PSLs to help raise the capital needed for a new stadium.
The Broncos' new stadium survey included 40 ticket options – count 'em, 40 – that included PSLs. A bit excessive, maybe, but clearly it is a concept the Broncos' brass is interested in exploring.
For instance, one option for a reserved seat between the 40s included the hypothetical of no seat covering, no heated area and a one-time PSL charge of $12,500 with an annual season-ticket charge of $4,200. Another option was upper-level sideline corner in an enclosed, climate-controlled stadium where the PSL would be $2,250 and the annual season-ticket price at $1,550 per seat.
On it went with the 40 options in which PSLs were a part. Clearly, one would expect PSLs if the Broncos build a new stadium.
Face it, a new stadium under the leadership of the Walton-Penner group would likely receive little if any public funding. PSL fees, thus, would be paid by people attending games and not taxpayers who don't regularly attend games.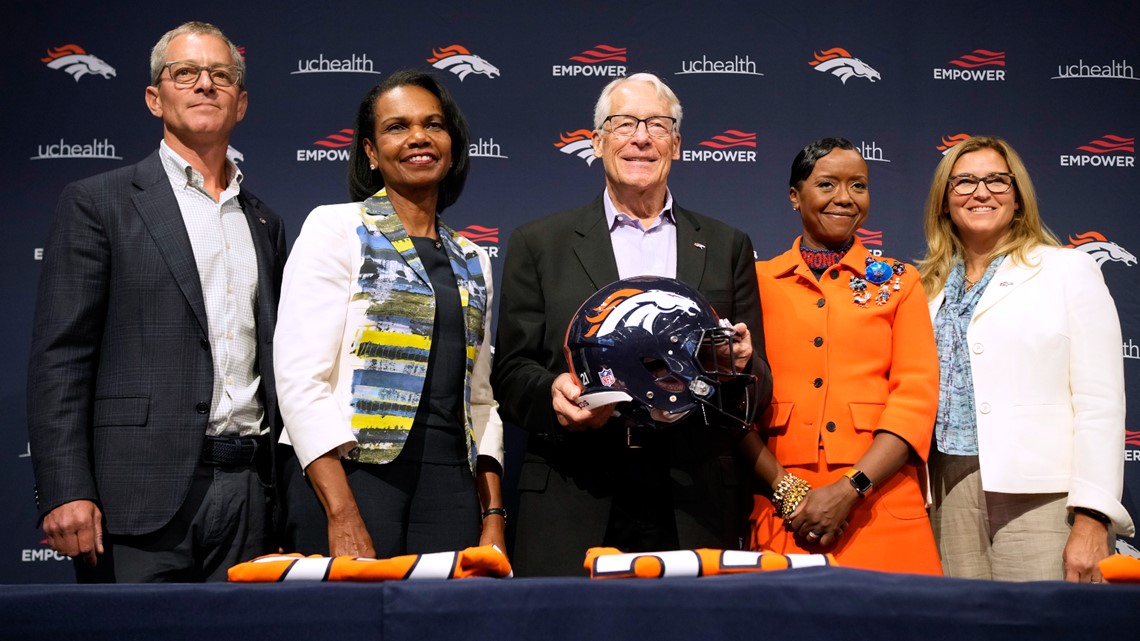 And don't blame the Broncos if the stadium experience moves from a beer and a hot dog in the outdoor elements to Chardonnay and gourmet sushi beneath a dry, 68-degree climate-controlled setting. We have all evolved (devolved?) into creatures of comfort. And this human metamorphosis goes back to at least 2001 with the move from old Mile High Stadium to what is now Empower Field at Mile High.
Understand, even if Rob Walton, Greg Penner and Carrie Penner decide once and for all to go forward with a new stadium, there is still a long ways to go before they would gather for the ceremonial shovel of dirt. Years.
And it would be a few more years after that before the new stadium is game-ready for fan viewing.
But the recent new-stadium survey presented to season-ticket holders does build anticipation the new venue is a real possibility. And if a new stadium does get built within, say, the next decade, it's going to be like no other. The Broncos now have an ownership group that put $400,000 into new playing surface sod for one game. This is an ownership group that just spent $238.1 million in free agency, more than any other NFL team, by a wide margin.
This does not seem like an ownership group that would cut corners on a new stadium. But like everything else quality has its price. And adjustments for the longtime Broncos' season-ticket holder will have to be made. You can hear it now.
Iced Cosmopolitans and savory sea bass sandwiches here! Get your Cosmopolitans and sea bass!