PHOENIX — Sean Payton never mentioned Nathaniel Hackett by name.
But during the AFC Coaches Breakfast here Monday morning at the Arizona Biltmore resort, it became clear everything about the way Payton operates as an NFL head coach is anti-Hackett.
Considering Hackett was fired before he finished the first season of a four-year contract last December, Broncos fans should be encouraged.
Start with how the two coaches differ in getting their teams physically prepared to play.
"From a team standpoint we haven't been healthy,'' Payton said. "I know the starters didn't play in any of the preseason games. There wasn't any 9-on-7, one-on-ones, so the approach was much different than I'm used to. But I know we battled a lot of injuries a season ago."
So unlike last year, when the Broncos' starters didn't play a snap in the preseason…
"We're going to play all of them,'' Payton said. "In the preseason? Absolutely we are. Absolutely we are. That's the preseason.''
Unintentionally, Payton also took a jab at Hackett's approach to training camp, which included a jog-through every third day.
"I do know we're playing tackle football and you have to practice tackle football,'' Payton said.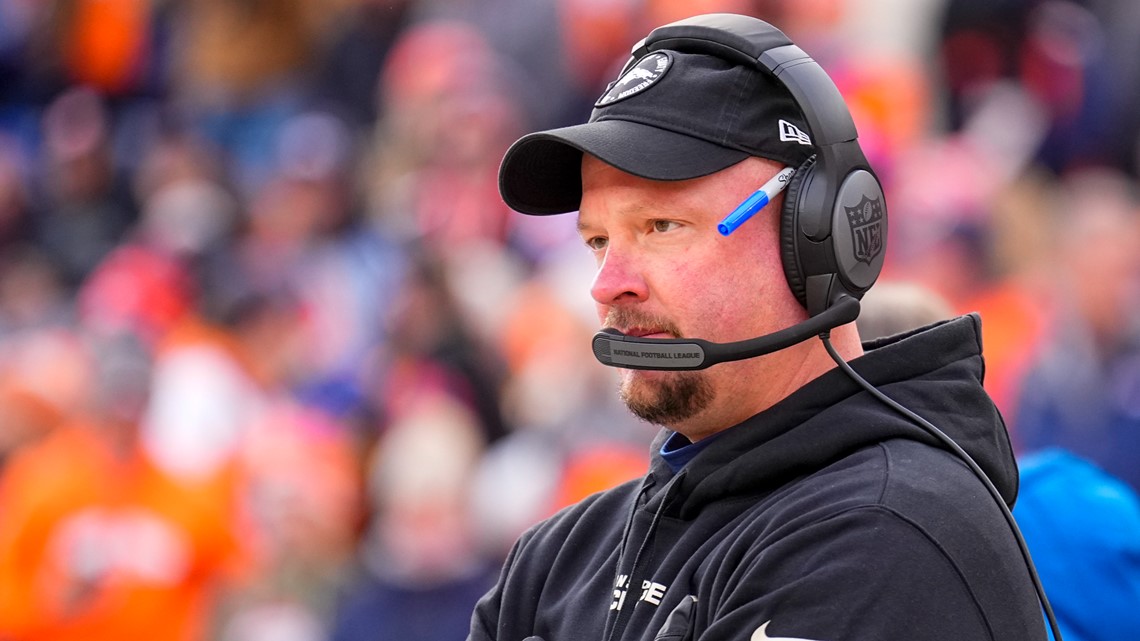 In fairness to Hackett, his approach was similar to the preparation methods used by the Los Angeles Rams' Sean McVay and Green Bay's Matt LaFleur. And those two coaches have had considerable success. But Payton's way will be welcome to Broncos fans because of how last season failed so spectacularly, for whatever the reasons.
It can also said be said now: One of the more underrated mystifying decisions made by Broncos' management last year was keeping untested punter Corliss Waitman instead of proven veteran Sam Martin. Nothing against Waitman who is a quality person and has his redeeming qualities as a punter.
But for a team that supposedly had playoff aspirations, risking inexperience in exchange for someone like Martin, who was signed quickly by the 13-4 Buffalo Bills and was just signed to a three-year extension, was beyond baffling.
"I don't think we were very good last year in the kicking game, quite honestly, for a number of reasons,'' Payton said. "We've got a guy like (special teams coordinator) Ben Kotwica and a guy like (assistant head coach of special teams) Mike Westhoff, those are considerable resources that I think can help us. It would be silly to have those two, along with (assistant special teams coach) Chris Banjo and not have a punter. Or not have the correct holder. Or even a returner that we're still working on.
"It's got to be an important point of emphasis. If you believe in hidden yardage and you understand yards equal points each play, you're fighting for those yards. So that's an area we felt like where we needed to improve dramatically."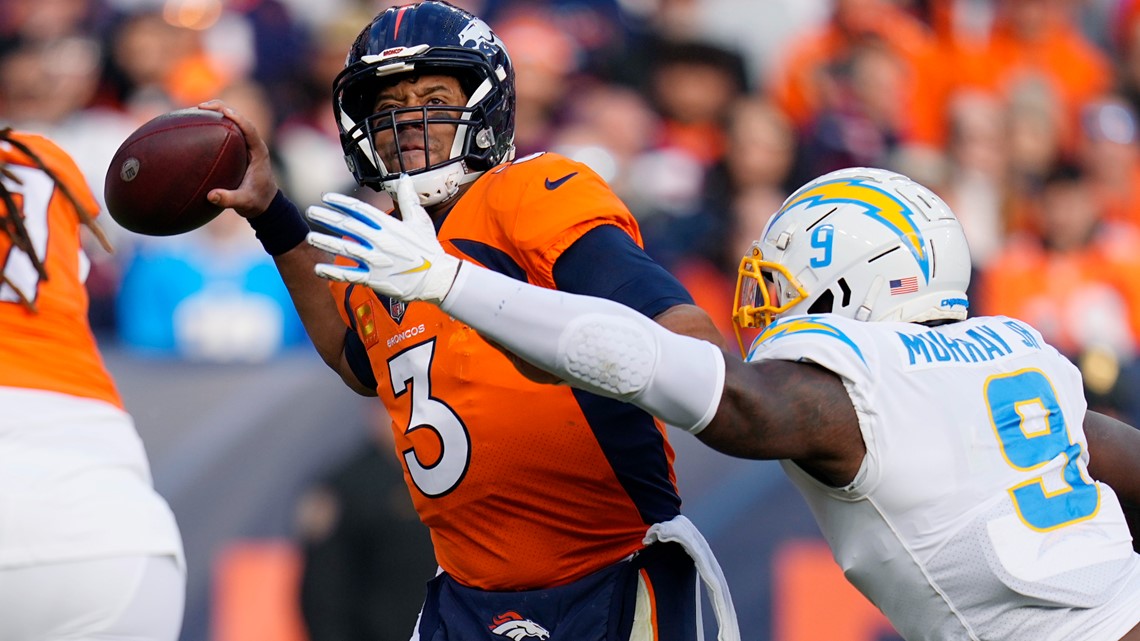 Asked about his new quarterback Russell Wilson, Payton began with praise. But then the tough-to-please coach came out in him as he talked along.
"He's super competitive,'' Payton said of Wilson. "He's won at a high level. He's someone that I think moves well. He's someone that I think works extremely hard. It's hard to find guys with all those traits.
"Now I watched with every one of you the season that took place a year ago and there's probably a little bit of dirt on a lot of people's hands. When you win five games, it is what it is. And I don't think I need to elaborate any more. It wasn't good. It wasn't good on offense that's for sure. It was hard film to watch."
Oh, and second-year tight end Greg Dulcich better make sure his hamstrings are in shape this year.
"We haven't gone through every player relative to the evaluation process but some of it was hard, the evaluation,'' Payton said. "Some of it was hard."
The Broncos' new head coach did deliver positive reinforcement for center Lloyd Cushenberry III and newly signed backup quarterback Jarrett Stidham.
"We see him as out starting center, yeah,'' Payton said of Cushenberry.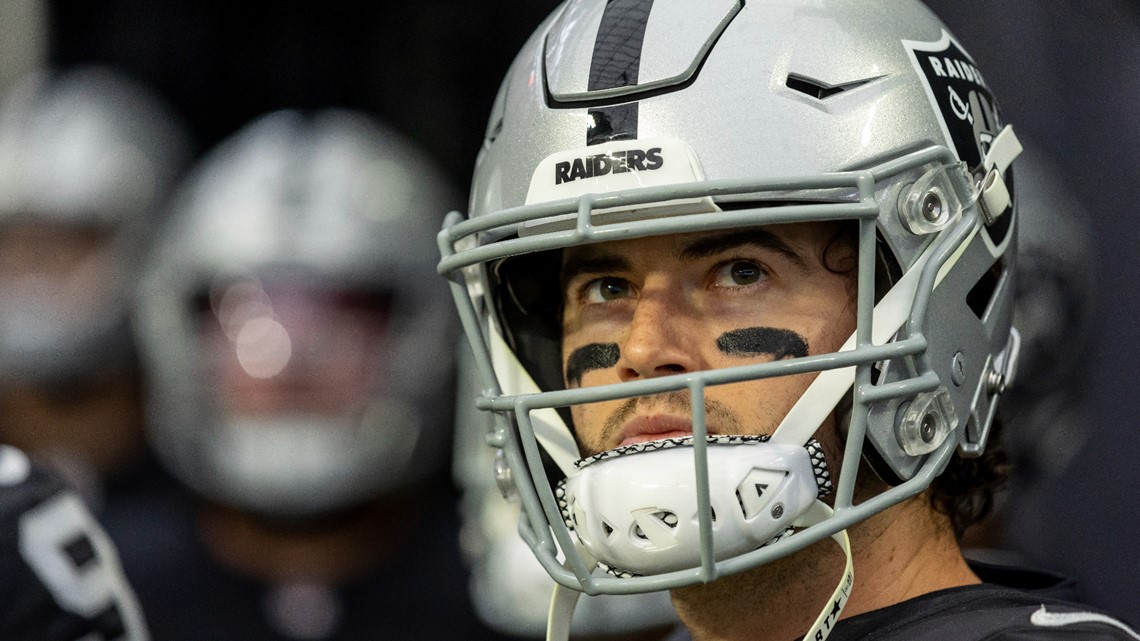 "I think he's young but someone we had a good grade on coming out,'' Payton said of Stidham. "We like the player. I think he played well in the two starts he had this year. If you studied closely the San Francisco game, he was smart at the line of scrimmage.
"There were a couple of No. 2s I either worked with or felt comfortable with. But in this case I think it's a No. 2 where his arrow is moving in a direction where we feel he can become an NFL starter in our league. Quietly that was an important sign for us."
But then, as Payton was speaking to the importance of re-signing inside linebacker Alex Singleton and praising the Denver defense, the coach delivered one more shot that crushed two of his favorite targets from the 2022 Broncos.
"The defense in a lot of ways played well, considering the time of possession, considering the field position, considering it's hard to play good defense if you're not playing complementary football,'' Payton said. "It sounds like I'm being critical of the special teams and the offense.