ENGLEWOOD, Colo. — Mike North, an NFL broadcast executive, was praising the Detroit Lions when he said, "you play your way on to primetime."
This was during a Zoom conference call Friday morning with NFL broadcast executives regarding the league's schedule that was released Thursday. If the Lions, who were a top-five offense last year and won eight of their last 10 games to narrowly miss the postseason, played their way into four primetime games including the league's Kickoff opener against the defending Super Bowl-champion Kansas City Chiefs, then the Broncos did their best to play their way out of primetime.
The Broncos not only finished a disappointing 5-12 last season and ranked No. 32 – dead last – in scoring, they were embarrassed in several primetime duds. See their opener against Seattle, back-to-back snooze fests against the Colts and Chargers in weeks 5 and 6, and their stand-alone, Christmas Day 51-14 disaster against the Los Angeles Rams.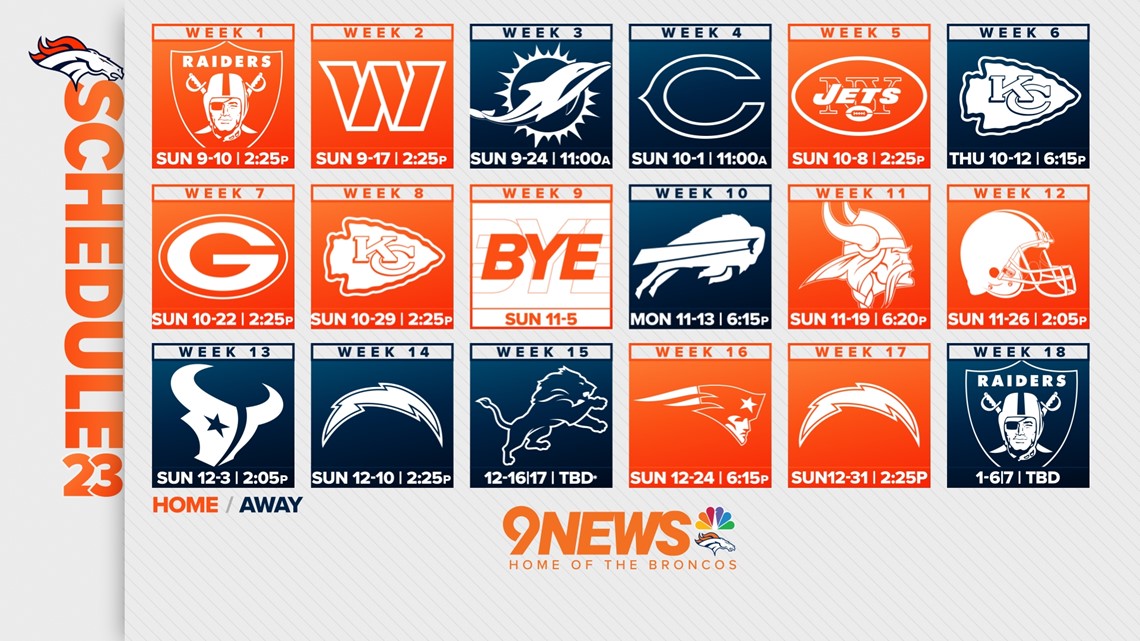 North did say to one question that the primetime scars left by the Broncos "did enter the discussion."
Yet, the NFL went back to the well by scheduling four primetime games for the Broncos this year with a chance for two more stand-alone games. According to team spokesperson Patrick Smyth, the Broncos are one of just six teams who have primetime games across each for the four major networks with Thursday Night Football (Amazon, week 6 at the Chiefs), Sunday Night Football (week 11 on 9NEWS, at home versus the Vikings), Monday Night Football (ESPN, week 10 at Buffalo) and their Christmas Eve night game at home against New England (NFL Network).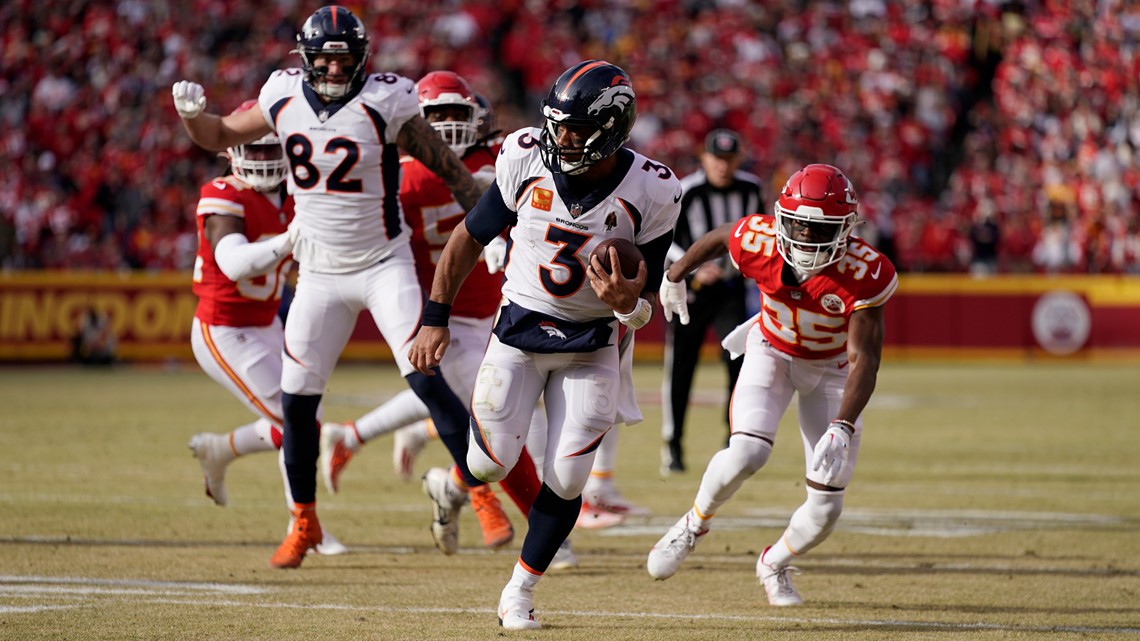 Per Smyth, only one team in the past 40 years, the Cowboys (with 158), has made more primetime appearances than the Broncos (141).
Primetime games (1984 thru 2023 schedule)
Still, the current state of the Broncos seems risky as part of a national stage show – a risk the network executives and league's schedule makers were willing to assume.
"When we met with our network partners, as we do every year, we talk about which games are you most interested in, which teams are you most interested in,'' North said. "There was no one who said, 'No more Denver, please.' Absolutely not. Everybody in fact was very intrigued by the new coach (Sean Payton) and that quarterback (Russell Wilson) was extremely successful in this league for a long time. Maybe he had a down year, maybe he deserves a little bit of a grace period. So there were none of our partners who came in and said, 'absolutely not.'
"Maybe not six or seven national games like we did last year, but certainly not unwilling to see them in national windows. It will be an interesting story one way or the other all the way though."
It would appear the Broncos' national brand and appeal has offset their six consecutive losing seasons entering 2023. No doubt, Broncos Country is counting on Sean Payton's coaching to make them proud.