ENGLEWOOD, Colo. — Sean Payton gets his first chance at the 2023 NFL Draft as head coach and offensive play caller of the Denver Broncos.
Will he push to select a developmental quarterback in the back end of the draft?
If so it won't be easy to pick the right one – as New England did with Tom Brady in the 6th round of the 2000 draft or as San Francisco did with Brock Purdy with the final, Mr. Irrelevant pick last year.
The likes of Bryce Young, C.J. Stroud and Anthony Richardson – quarterback prospects who are 21, 21 and 20 years old, respectively, as we type here today – will be long gone by the time the Broncos select with the fifth pick in the 5th round, No. 139 overall; or 18th pick in the sixth round, No. 198 overall, the spots where a quarterback could come under consideration.
The Broncos currently don't have draft selections in the first and second rounds, so it's unlikely they would take a quarterback in the third round, where they have the fourth and fifth picks in the round, No. 67 and 68 overall. Even the fourth round would seem to be too rich for a team that has just five draft picks total.
A third- or fourth-round quarterback won't help the Broncos in 2023. Payton and general manager George Paton figure to use their third-round picks on two players who can contribute in 2023, maybe even become starters by the second half of the year, or in 2024. That's if the Broncos don't use one of their third-round picks to trade back in exchange for more draft capital in the third or fourth rounds.
Finding a player like Damarri Mathis – a cornerback who because of injury became a month two starter as a rookie last season – figures to be the Broncos' goal with their sixth pick in the 4th round, No. 108 overall.
The Broncos' quarterback situation currently has Russell Wilson as their $28 million starter, Jarrett Stidham as their $4 million backup and Jarrett Guarantano as their No. 3 quarterback. Guarantano is entering his second season after he went undrafted and had practice time with the Arizona Cardinals and Broncos as a rookie. He played well in the preseason last year for Arizona but he turns 26 in November, a relatively advanced age for a second-year player.
Only it's not an advanced age relative to the second-tier quarterbacks who could go in rounds 4 through 7 of this year's draft.
It's known the Broncos have expressed interest in Purdue's Aidan O'Connell and Penn State's Sean Clifford. But there figures to be others who are not yet known. Here is a short list of Day 3-caliber quarterbacks (with school, height, weight, 40 time and age at start of regular season) the Broncos may consider:
Aidan O'Connell, Purdue, 6-3, 213, 4.85, 25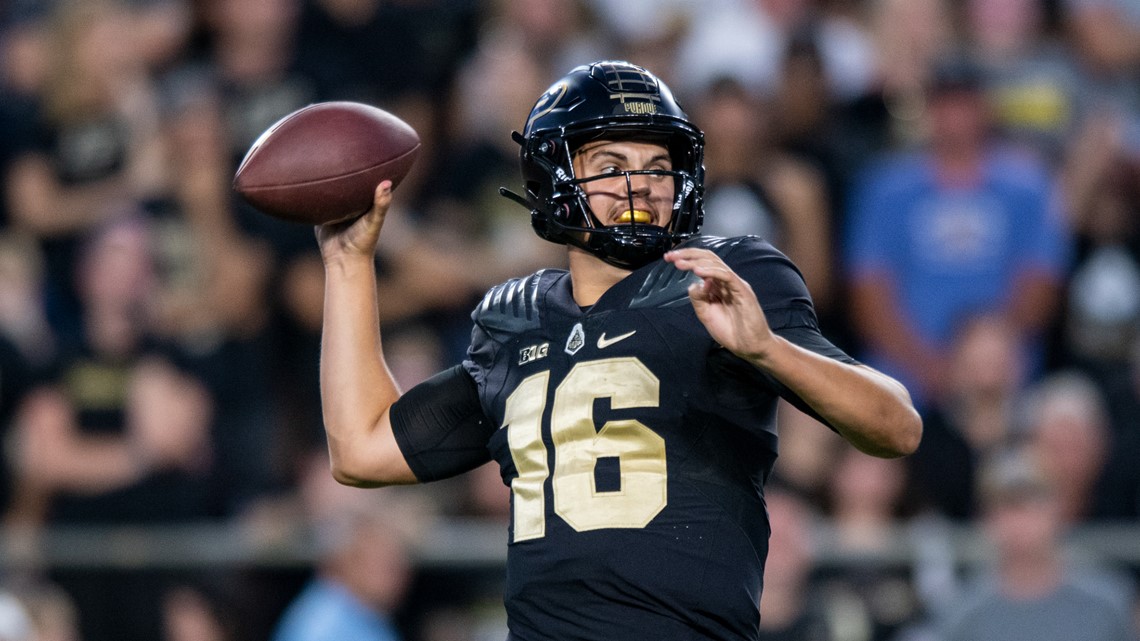 A source confirmed Peter King's report the Broncos have interest in O'Connell, who spent six years at Purdue where he earned his Master's degree. Yes, he's an older prospect (turns 25 on Sept. 1) but many are in this year's draft because of the added COVID-season eligibility.
It's easy to deduce why Sean Payton, who coached 15 of his 16 years in New Orleans with Drew Brees as his quarterback, would like O'Connell.
The most obvious similarity O'Connell has with Brees is both played at Purdue. O'Connell received the National Foundation Drew Brees Mental Toughness Award as a junior, the year he joined Brees as the only quarterbacks in Boilermaker history to have two 500-yard passing games in the same season.
O'Connell is an extremely accurate passer with touch and timing. Completed 71.6 percent of his passes as a fifth-year junior in 2021 and 64.1 percent as a sixth-year senior. Doesn't run well but neither did Brees, Brady or the Mannings. Might be difficult to get O'Connell in the fifth or sixth rounds now that the Broncos' interest is out there. Held multiple Zoom/phone interviews with Broncos personnel/coaches.
Sean Clifford, Penn State, 6-2, 218, 4.62, 25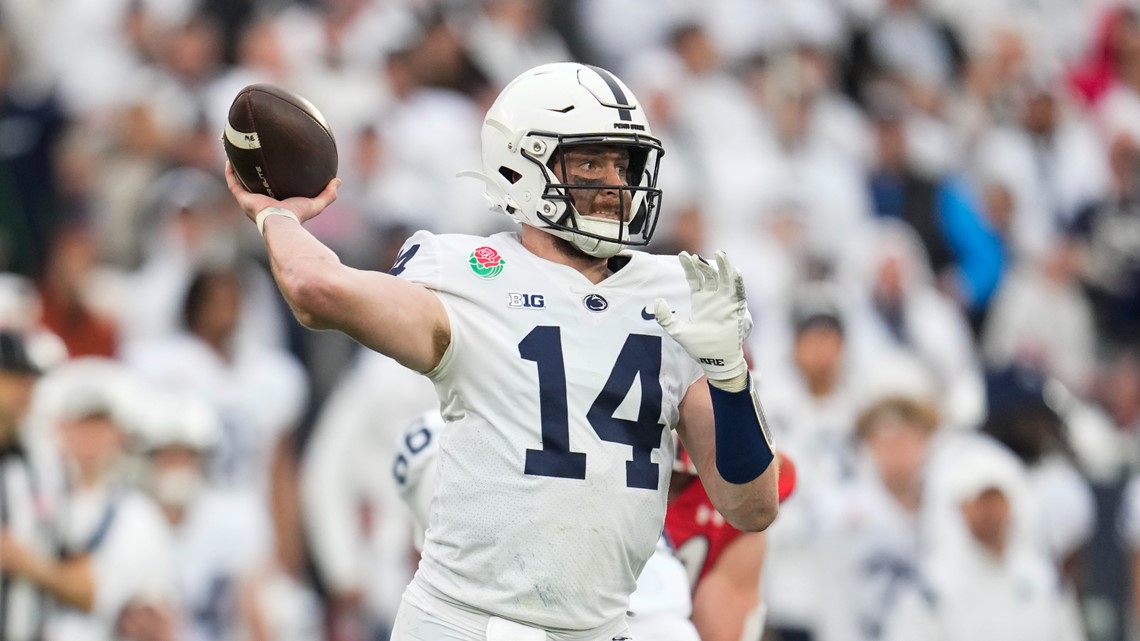 Had two senior seasons because of added COVID-year eligibility and took advantage with a combined 5,929 passing yards and 45 touchdowns against just 15 interceptions. Doesn't have the strongest arm but moves well and is considered a terrific leader. Rose Bowl MVP. Turns 25 in July. Could be an ideal No. 3 quarterback in that he'll be more mature than most rookies but still has time to develop. Held at least one Zoom interview with Broncos' quarterbacks coach Davis Webb. Candidate for a late-round pick.
Jake Haener, Fresno State, 6-0, 207, 4.78, 24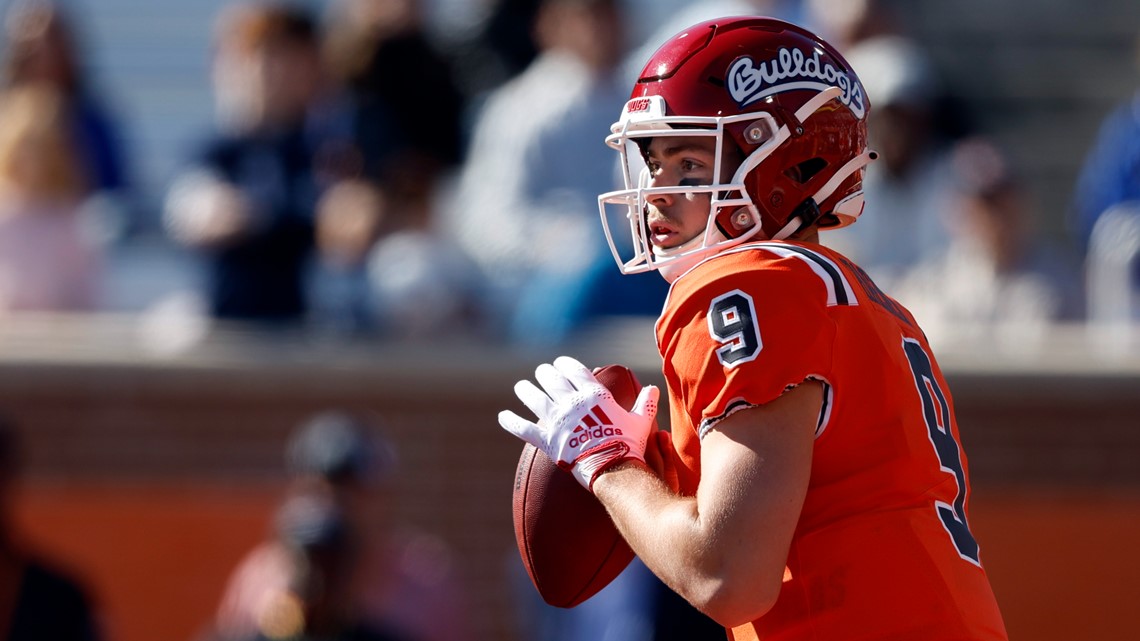 A good off-script passer, Haener redshirted as a freshman at Washington in 2017, backed up Jake Browning in 2018, transferred to Fresno State while sitting out the 2019 season, then became a starter for the Bulldogs in 2020. In his final two seasons Haener combined for 6,992 passing yards and 53 touchdowns against just 12 interceptions. He was the Senior Bowl MVP after completing 12 of 19 for 139 yards and a touchdown in a 27-10 win. Should be a Day 3 draft pick.
Jaren Hall, BYU, 6-0, 207, 4.64, 25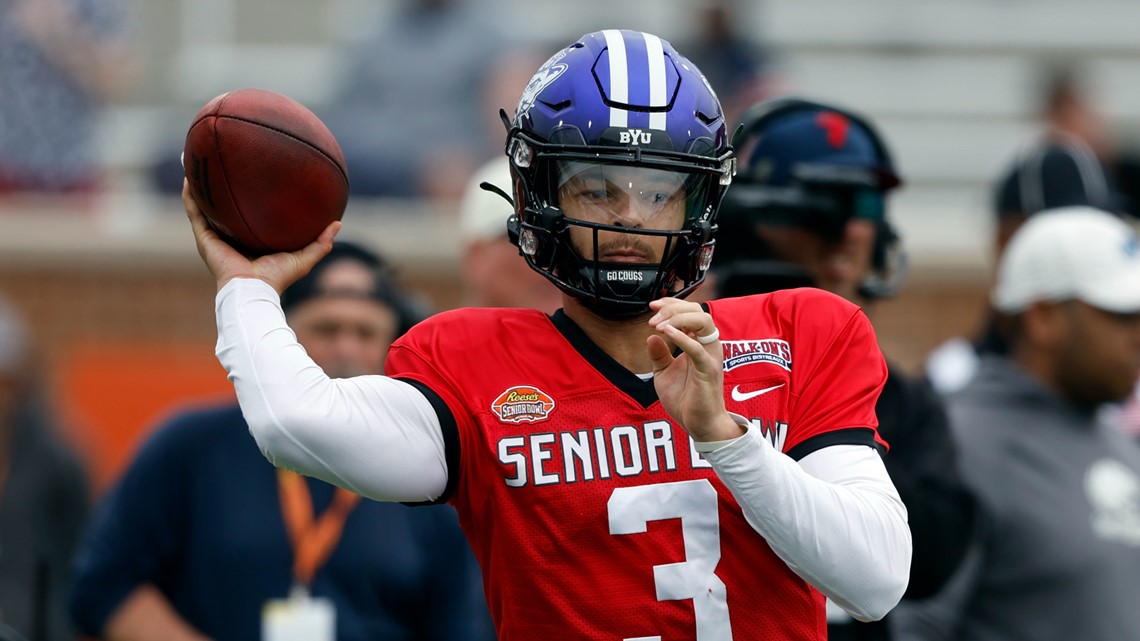 Arguably the best scrambler on this list, Hall is a terrific athlete who played two years of baseball at BYU. His toughness and willingness to extend plays downfield left him beat up some, but he finished out his final two years with an impressive 51 touchdown passes against just 11 interceptions. Also rushed for 657 yards and 6 touchdowns combined his final two seasons. Considered a terrific leader. Should go somewhere in the 3rd to 5th rounds.
Tanner McKee, Stanford, 6-6, 231, 4.73, 23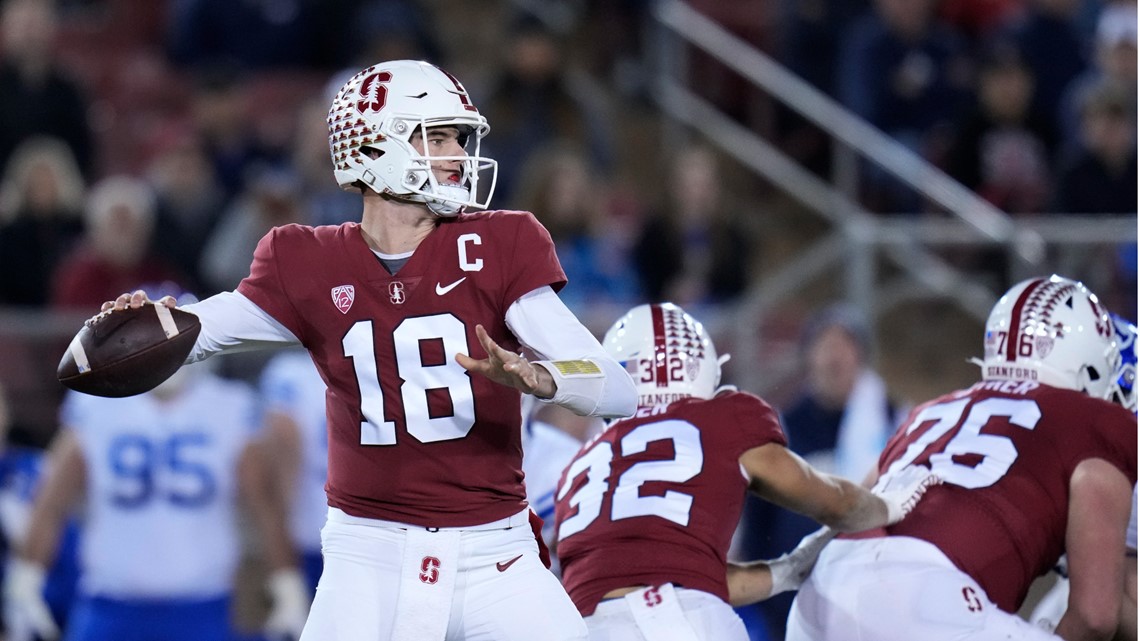 The biggest QB on the list, McKee spent his first two years out of high school on a Mormon mission, then joined Stanford in 2020. Started his final two seasons. Only posted a 6-16 record but the Cardinal have been a struggling program since the COVID/transfer portal situations. McKee threw 28 touchdown passes against 15 interceptions the past two years. He did lead Stanford to a last-second regulation touchdown, then another score in overtime to upset No. 3 Oregon in 2021. Also had a fourth quarter drive that led to a game-winning field goal to beat Notre Dame last year in South Bend.
Clayton Tune, Houston, 6-2 ½, 220, 4.64, 24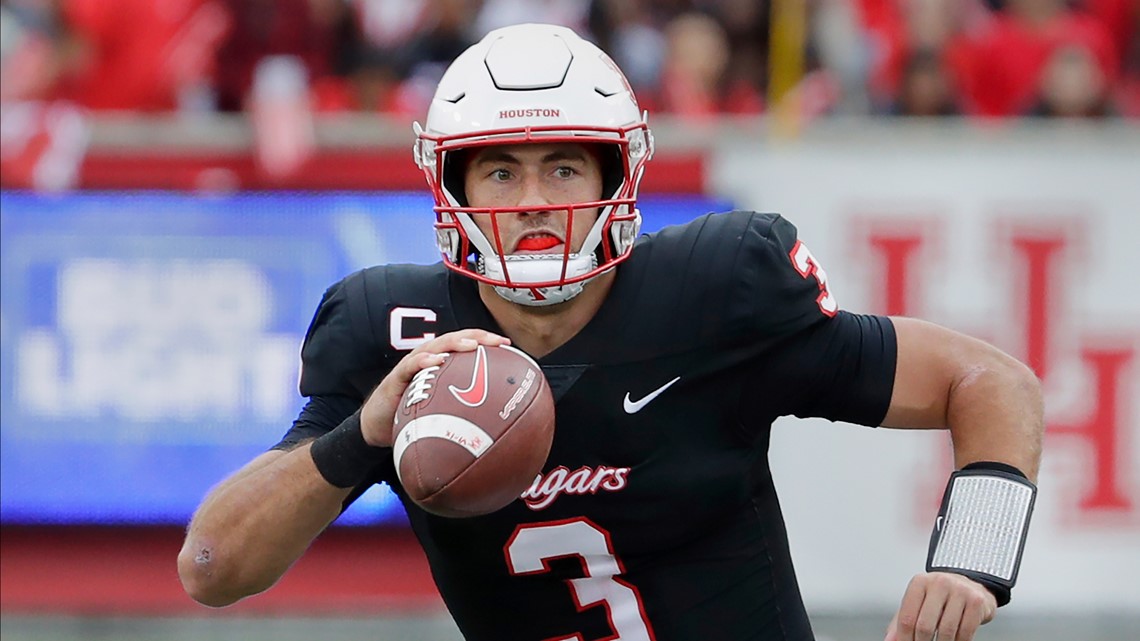 Nice size/speed combination. A part-time starter his first three seasons, Tune became a full-time starter in his fourth and fifth seasons of 2021-22 when he combined to throw for more than 7,600 yards with a whopping 70 touchdowns against just 20 interceptions.
Max Duggan, TCU, 6-1, 207, 4.52, 22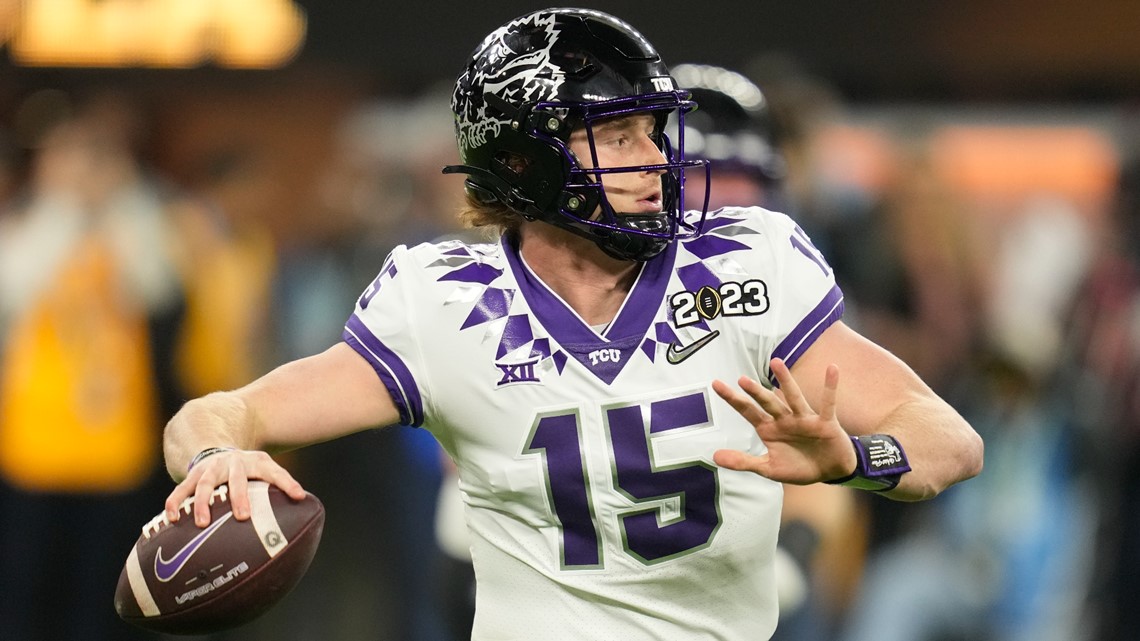 Born with a defect in the electrical system of the heart, a condition that wasn't discovered until a COVID screening in 2020. Had two heart surgeries to correct the issue and played in the 2020 season opener.
Dorian Thompson-Robinson, UCLA, 6-1 ½, 205, 4.56, 23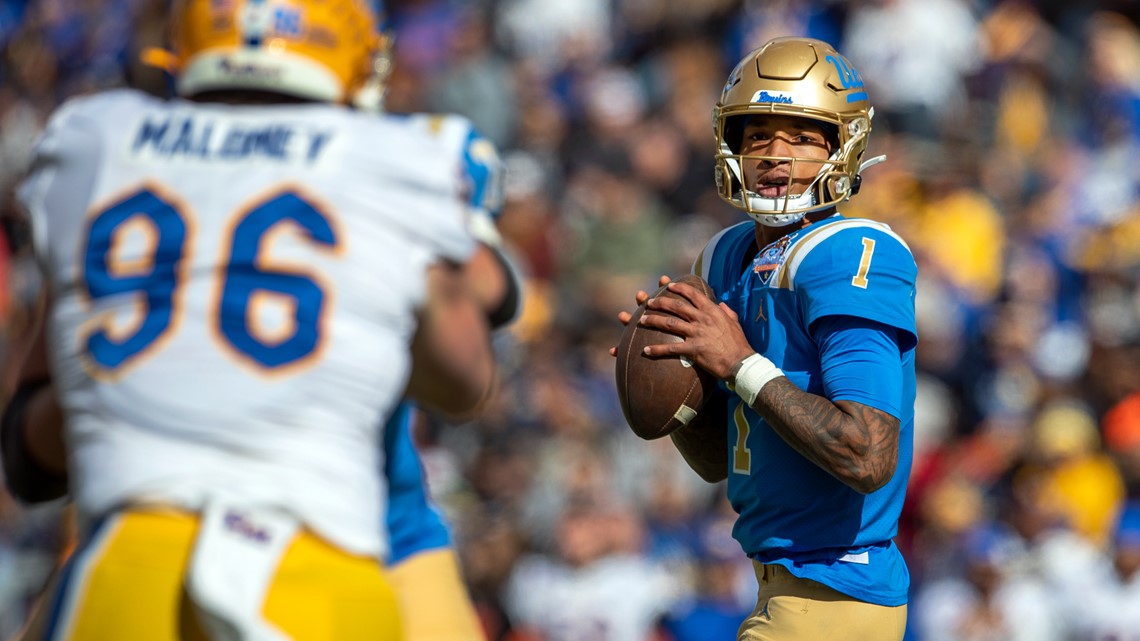 Played quite a bit as a true freshman in 2018. Had a terrific performance against Colorado in 2020, throwing for 303 yards and four touchdowns and rushing for 109 (off just 9 carries) and a touchdown in 48-42 shootout loss in Boulder.
Put up some eye-popping numbers in his two senior seasons, combining for more than 5,500 passing yards and 48 touchdowns (against only 16 picks) and rushing for 1,245 yards with 21 more touchdowns.
9NEWS+ has multiple live daily shows including 9NEWS Mornings, Next with Kyle Clark and 9NEWS+ Daily, an original streaming program. 9NEWS+ is where you can watch live breaking news, weather updates, and press conferences. You can also replay recent newscasts and find videos on demand of our top stories, local politics, investigations and Colorado specific features.