ENGLEWOOD, Colo. — Derek Wolfe took a philosophical position about the way free agency fell for him.
After drawing an average of $9.2 million the previous four years and after coming off his best statistical season with 7.0 sacks in 12 games from his interior defensive front position in 2019, he figured to at least make the some money he had been making through his next contract.
Instead, Wolfe, a Bronco since he was a second-round selection in the 2012 NFL draft, reached agreement with the Baltimore Ravens on a one-year contract that pays him a full guaranteed $3 million salary with a chance to earn another $3 million in incentives based on play time and sacks. And, yet, Wolfe was extremely pleased when the uncertainty of free agency was exchanged for playing with the Lamar Jackson-led Ravens.
"I think it's exactly where I wanted to be so it works out," Wolfe said. "Think about it, the situation we're in as a country right now, I still have an opportunity to go do what I love and get paid millions of dollars to go do it,'' Wolfe said in an interview Saturday with 9News. "Yeah, I could sit here and complain it's not $9 million, it's $3 million less but whatever, $6 million is still $6 million for one year to play football on a team that's contending.''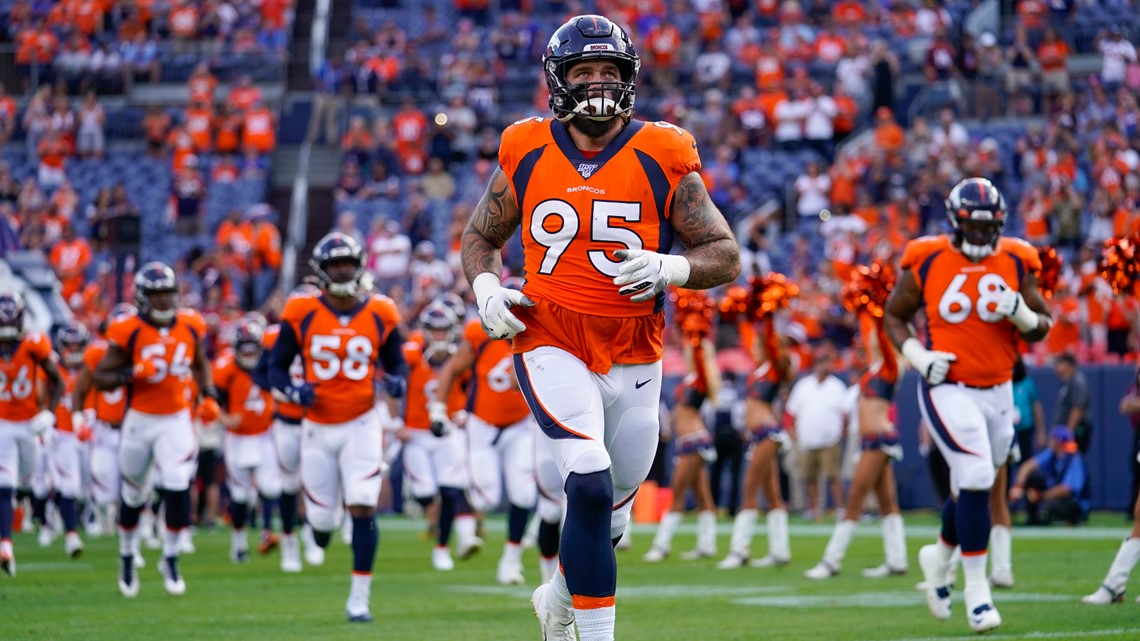 Wolfe reached agreement with the Ravens a few hours after his defensive linemate Shelby Harris returned to the Broncos on a one-year, $3.25 million contract.
The Houston Texans also made an offer to Wolfe, but he said it was for less money. And while the Texans also have a sensational quarterback in Deshaun Watson, their head coach, Bill O'Brien, is not considered nearly player-friendly as Ravens' head coach John Harbaugh and defensive coordinator Wink Martindale.
"They're going to score a lot of points, give us a chance to get after the quarterback,'' Wolfe said. "They've got Calais Campbell. Look at the secondary they have, too. It's just a great opportunity for me. Step in there, go make some plays and try to win another Super Bowl. Really what I was looking to do in this free agency was get on a team that was going to contend because I had a feeling the Broncos were done and wanted to move on from me. So I was ready to get on a team that was ready to compete for Super Bowls again. I found one."
Let's see. Wolfe is going from Denver, where he had to play Patrick Mahomes and Chiefs twice to a year, to Baltimore where he gets to play with Lamar Jackson every week. Wolfe said he'll take that, "every day."
"I mean I'm glad I don't have to play against (Mahomes) twice a year now,'' Wolfe said. "Because he was such a huge pain in the ass. You'd get a lead on him and they'd still find a way to come back. They have such a good team all around. I'm excited to be part of another team that's looking just like that."
Both Wolfe and Harris were hoping to command far greater deals through the free-agent market but both come away taking smaller deals.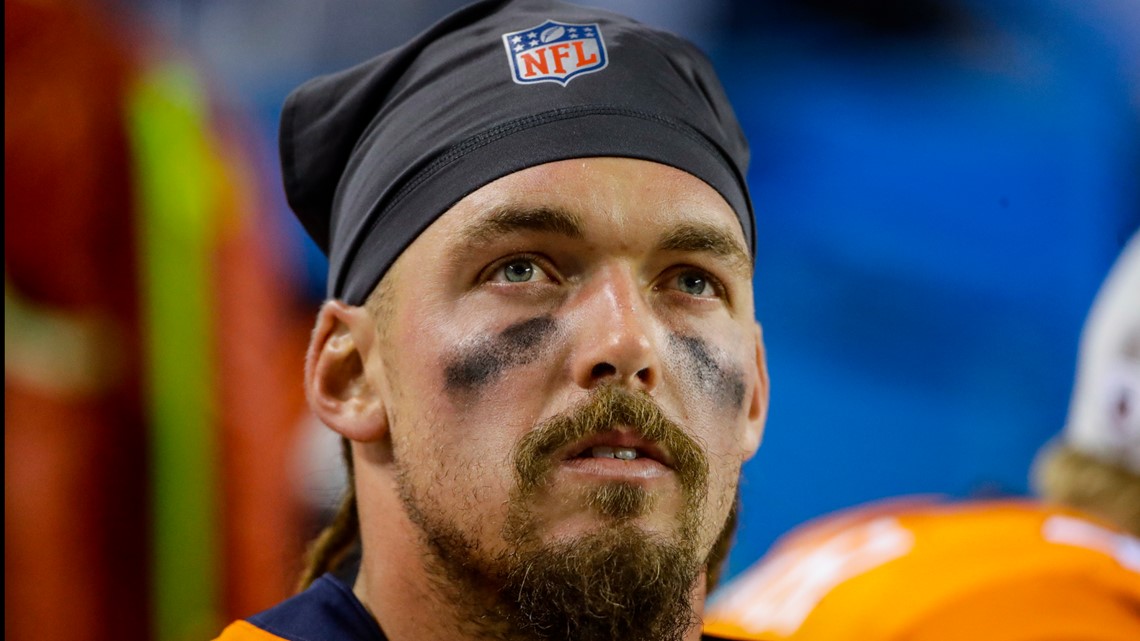 "I think the coronavirus happened and you can't get guys in for physicals and you can't meet guys,'' Wolfe said. "I dislocated my elbow and that scares people. But I posted a video that showed that it's fine."
When healthy, Wolfe has been one of the league's best two-way, 3-4 defensive ends – stout against the run, and last year he posted a career-most 7.0 sacks in 12 sacks in his first year playing in coach Vic Fangio's system.
This past season might have been Wolfe's best sack season, but he was never more dominant than in 2015, when he Malik Jackson and edge rushers Von Miller and DeMarcus Ware gave the Broncos one of the best defenses of the past generation and a Super Bowl 50 title.
It's been difficult for all involved with Denver's organization since that Super Bowl season as the Broncos missed the postseason the past four seasons with records of 9-7, 5-11, 6-10 and 7-9.
"It's been a rough four years just not winning but I'm so grateful for the 8 years that I had in this city and I'm thankful for the opportunity John Elway gave me coming out as a rookie, drafting me and giving me that opportunity to be a part of a team like we had for four years,'' Wolfe said. "And then four years of not so great, but I still have friendships that I created in that locker room. I met my wife. So many things have happened. I became a man in this city. This is where I'm going to live for the rest of my life. I'm going to temporarily go live somewhere else for the next couple years.''
Wolfe joins Baltimore renowned defensive coordinator Wink Martindale's front that recently added former Denver South High School star Calais Campbell among others.
The Broncos top five free-agent players have now all found homes – Connor McGovern with the Jets; Chris Harris Jr. with the Chargers; Will Parks with the Eagles; Wolfe with the Ravens; and Harris with the Broncos. Jeremiah Attaochu was another unrestricted free agent who signed back with Denver.
Only McGovern drew his expected market value with a three-year, $27 million agreement from the New York Jets.
The Broncos, meanwhile, have added six new players through free agency
"They've got Jurrell Casey. He's going to ball in that defense,'' Wolfe said. "He's going to make a ton of plays so that was a really good pickup by Elway. I have no hard feelings about the team. I wish them nothing but the best. I hope they get it turned around. I hope they make it to the playoffs and I hope we play against them in the playoffs.''