ENGLEWOOD, Colo. — Funny how the fate of Devin Bush affected so many.
Instead of a Pittsburgh Steeler, Bush was close to becoming a Bronco. And if he was a Bronco, Noah Fant and Drew Lock are not.
Then there was the trickle down affect on so many others. Bush is an inside linebacker and so is Todd Davis, who was hosting a draft party for charity at a bowling alley while holding his breath.
"I was definitely glued in,'' said Davis, a three-year starter who was a team captain last season. "The talk of the town was linebacker at 10, so I was definitely glued to my TV.''
Bush, who played for Vic Fangio's good friend Jim Harbaugh at Michigan, had his name on a card the Broncos were set to turn in to the official NFL Draft person. But the Broncos also knew the Steelers wanted Bush. A trade had been discussed beforehand. It was a matter of whether the Steelers would go through with it.

Broncos general manager John Elway had his top assistant Matt Russell call Steelers' general manager Kevin Colbert. With about a minute left before the clock on their selection ran out, the Broncos traded the No. 10 pick to Pittsburgh in exchange for its No. 20 choice in the first round, No. 52 selection in the second round and third-round pick in 2020.
Bush went No. 10 but to the Steelers, not the Broncos. The Broncos took Fant, a tight end from Iowa at No. 20, and traded up from that No. 52 pick they also acquired from Pittsburgh to get Lock at No. 41.
Which was fine by Todd Davis.
"They didn't pick a linebacker at 10,'' Davis said after the Broncos' OTA practice Thursday. "I felt like, 'OK, that shows a little trust in me and it shows I have to prove everybody right.' That is the biggest thing for me. If somebody goes out on a limb and makes a decision on my behalf, it's my decision to make sure they made the right one."

Davis led the Broncos in tackles in two of the previous three years. He is scheduled to make $4 million this year, a value by today's veteran starter standards.
With Fangio now running the defense, Davis was asked if expectations compare to the 2015 defense.
"It's high,'' Davis said. "It's definitely high. I'm not going to compare it to anything because I think it can be better. I don't feel like there is anything stopping us right now. I feel like as long as we do our job and work hard, we can be great."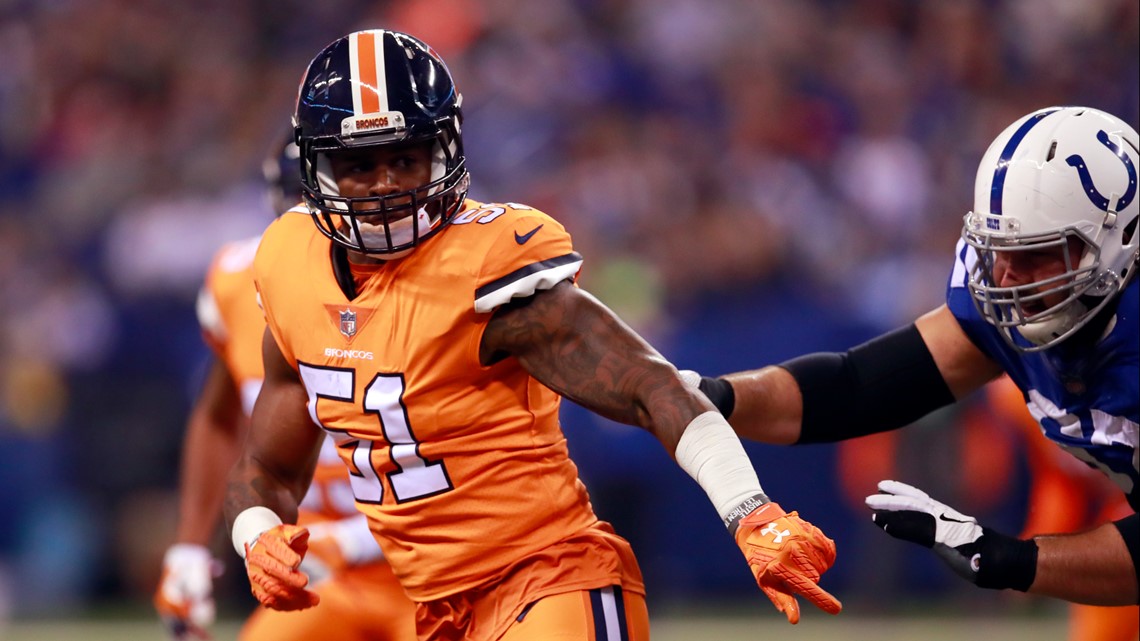 It can't be better than the 2015 defense. The 2019 defense can be as good. But you can't beat a defense that was primarily responsible for bringing Denver a Super Bowl 50 parade.
"I feel like we can be really great,'' Davis said. "We got a lot of great pieces. I'm super glad that we got Chris back. I think he's a huge piece to our defense. But if we can execute and play well and just execute Vic's defense, we'll be a phenomenal defense."