ENGLEWOOD, Colo. — Jaleel McLaughlin may have gone undrafted.
And because the small-college running back went undrafted, he will have to beat the odds to make the Denver Broncos' season-opening roster.
Regardless of how the rest of McLaughlin's football career turns out, though, he will always own the distinction of setting the NCAA All Division career rushing record with 8,161 yards.
"It speaks to the testament of my teammates that I used to play with,'' McLaughlin said Saturday after the Broncos' rookie minicamp practice in which he frequently lined up first behind quarterback Ben DiNucci.
"It speaks to the testament of my coaches and everybody, so that's something we all share. That's not something I only have. I share something with everybody."
Humbly put. The kicker is because the COVID pandemic gave McLaughlin and thousands of other student-athletes a fifth season extension, it's possible his record — if it survives through the 2023 season — may never be broken.
Think about it, the NCAA Division I all-time rushing record holder is San Diego State's Donnell Pumphrey, who amassed 6,405 rushing yards from 2013-16. (Former Broncos and Wisconsin running back Ron Dayne is second among Division I backs with 6,397 rushing yards.) Impressive but Pumphrey is still 1,756 yards shy of what McLaughlin amassed during his combined two seasons at Division II Notre Dame (Ohio) College and three years at Division I Football Championship Subdivision (formerly Division I-AA) Youngstown State.
Jaleel McLaughlin stats
Year college ………..………… C …...… Y … TD …. Rec …. Y .. TD
2018 Notre Dame College … 378 … 2,421 …. 18 ….. 12 ..… 79 … 1
2019 Notre Dame College … 345 … 2,316 …. 30 ..… 10 ..… 64 … 3
2020 Youngstown St. …...…… 134 ….. 697 ..... 5 ...... 5 ....... 24 … 0
2021 Youngstown St. …..…… 175 …. 1,139 ... 12 .... 20 … 176 … 0
2022 Youngstown St. ……..… 227 …. 1,588 … 13 .... 19 … 300 … 2
Totals ………………………1,259 …. 8,161 …. 78 ….. 66 … 643 … 6
This year's college seniors are the last group to receive a fifth season from COVID. If McLaughlin's record holds through this season, he may still be able to enjoy it 20 or 30 years from now.
"I definitely think 20, 30 years from now,'' McLaughlin said. "But right now my time playing, I'm just looking forward to what I can do in the NFL now. Every day is a challenge. Every day I've been working as hard as I can to get better to-day so that's what I've been focused on. But that's definitely something I'll look back and say, 'Wow, that was unbelievable."
To acquire McLaughlin as a college free agent last month, the Broncos outbid a couple other interested teams by giving him a $15,000 signing bonus and guaranteeing $40,000 of his 2023 salary – which would be $750,000 if he makes the 53-man roster; $216,000 if he's kept on the practice squad.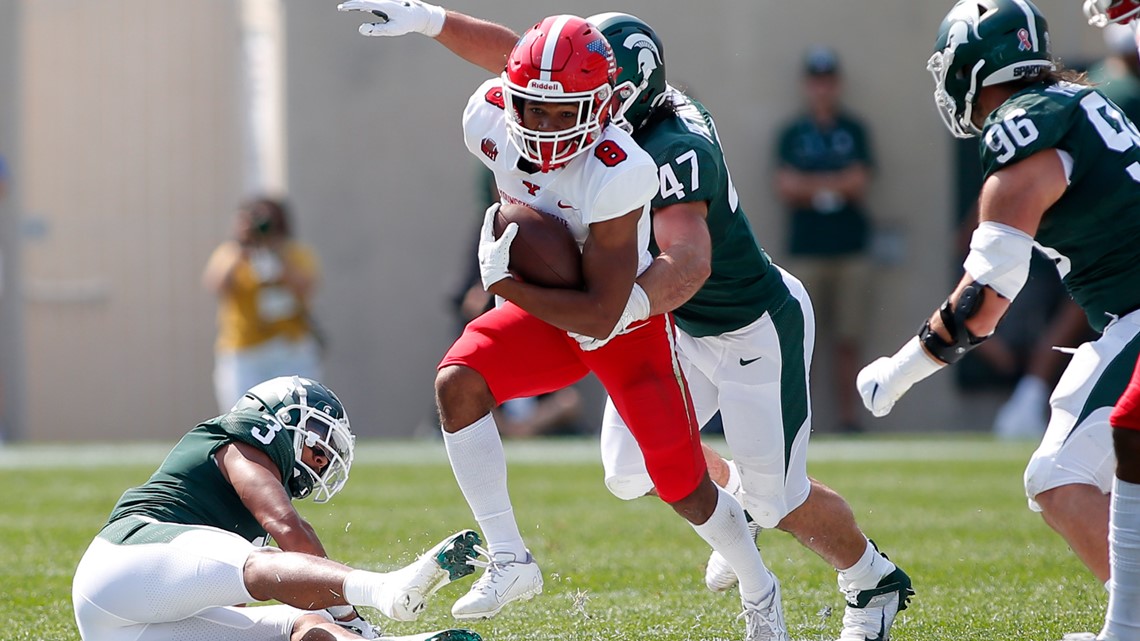 The most obvious question is, Why wasn't McLaughlin drafted? Yes, he's small at 5-foot-7, 187 pounds, but he's also quick, shifty, fast -- and strong for his size. He caught the ball well out of the backfield during the Broncos' rookie minicamp practice.
And yes, the competition at Division II and FBS is a couple worlds away from contests involving Alabama, Georgia, the SEC, Michigan and Ohio State. But there are an estimated 893 colleges across five levels that have football programs. The NCAA estimates 73,712 student-athletes play football each year. Even if McLaughlin was going up against junior-college competition, 8,161 rushing yards and 78 rushing touchdowns requires next-level talent.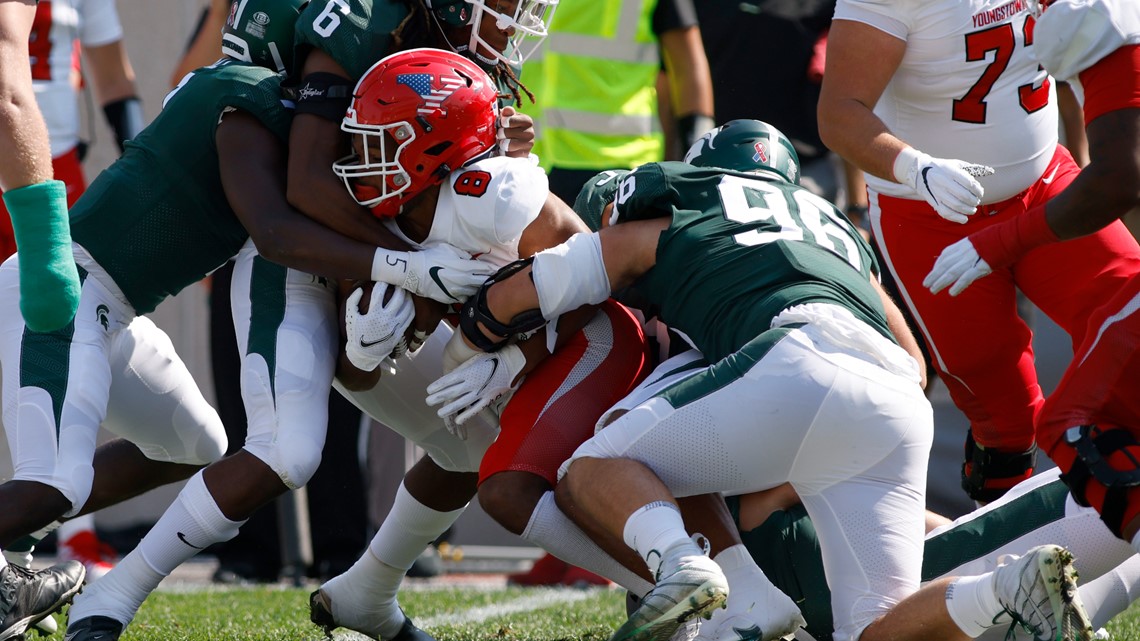 "There's a plan for everybody,'' McLaughlin said. "Maybe that wasn't my plan. Would I have liked to have been drafted and share that experience with my family? That would have been awesome.
"But you see I feel like I'm in the right place. And that's how life works. You don't know what's going on right then but then you look back and like you said, with the record, I'll look back and say that's why that happened. I'm OK with it (not being drafted). I'm just working hard day-by-day and just excited."
He's got a chance with the Broncos. The proven veterans in the room – Javonte Williams, Samaje Perine, Tony Jones Jr. and Jacques Patrick – are all power-type backs. The quicker backs – Tyler Badie and Tyriek McAllister – are relatively untested. For his part, McLaughlin is making no provocative predictions.
"I'm working as hard as I can coming in to play my role on the team,'' he said. "I'm doing nothing else but what the coaches ask me and that's what I've been working to do.''
MORE WAYS TO GET 9NEWS
HOW TO ADD THE 9NEWS APP TO YOUR STREAMING DEVICE
ROKU: add the channel from the ROKU store or by searching for KUSA.
For both Apple TV and Fire TV, search for "9news" to find the free app to add to your account. Another option for Fire TV is to have the app delivered directly to your Fire TV through Amazon.
Empower Field scoreboard construction