ENGLEWOOD, Colo. — The Broncos need to hold a burning party.
Gather up all those "Win the West" T-shirts Nathaniel Hackett distributed to his players and coaches during the offseason and training camp. And build a bonfire. The Broncos, with one more change to go, have not won a divisional game this season. They are 0-5 inside the AFC West. Swept by the Raiders. Swept by the Chiefs. One down with one to go against the Chargers.
"I recognized the importance of the West," interim Broncos coach Jerry Rosburg said in his day-after game press conference Monday. "But more importantly for me I recognize the importance of this win for our team and our fans. I don't care who we are playing this weekend, it's still going to be really important. I don't think you can ramp up the importance of this game just because it's the Chargers. It doesn't register with me. Perhaps I don't have a real good feel for the West. But divisional games are always really important in the National Football League and that should be and is a goal of most teams that's how you get to the playoffs, that's a natural path. The path this team has suffered through in the AFC West I recognize but that's not where I'm looking. I'm looking that this game is an opportunity for our fans, our players to enjoy a win."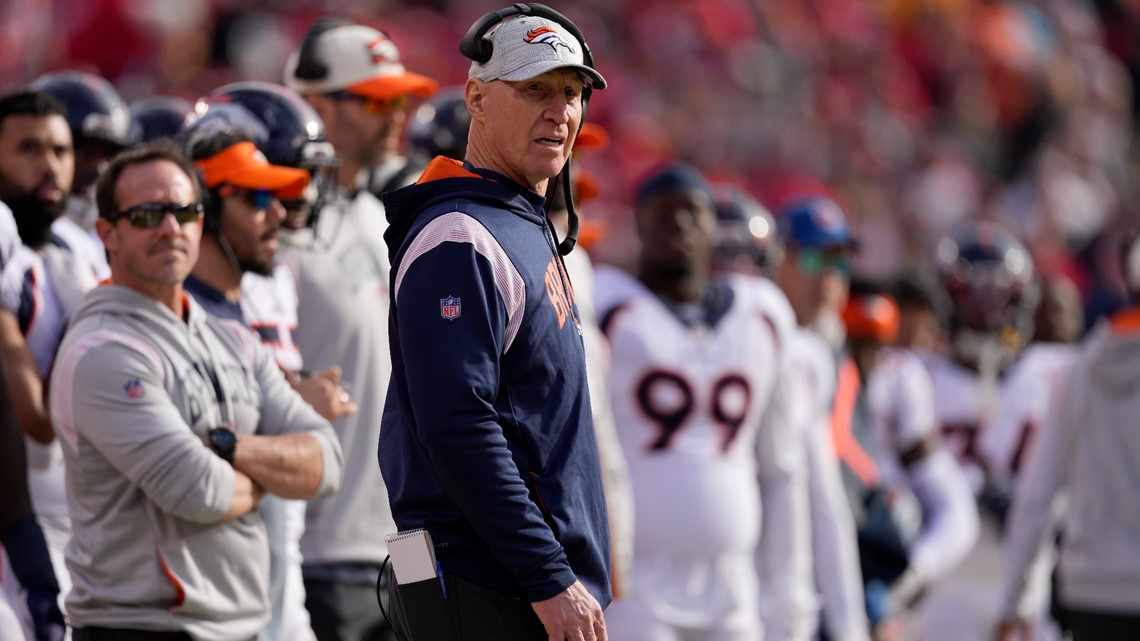 But going winless in the West over a full season would be unprecedented. The Broncos have never gone winless within the AFC West since the division was formed in 1970. True, they went a combined 0-6 against the Raiders, Chiefs, Seahawks and Chargers in the strike-shortened season of 1982. But because that season was shortened to 9 games, divisions were ignored for playoff seedings.
Even if the Broncos are so far listed as 3-point home underdogs for their game against the Chargers that kicks off at 2:25 p.m. Sunday, Denver should win if Los Angeles coach Brandon Staley doesn't play several of his important starters.
The Chargers have clinched an AFC wild-card playoff spot and can do no better than the No. 5 seed, no worse than the No. 6 seed. Either way, they're on the road for the first-round postseason game. Maybe playing No. 4-seed Jacksonville or Tennessee as a first-round opponent -- rather than the Chiefs, Bills or Bengals -- is worth giving it your all against the Broncos.
But at what cost putting the likes of Justin Herbert, Eaton's own Austin Ekeler, Joey Bosa and Derwin James in harm's way? So the Broncos will have a chance because Rosburg will try to inspire his lineup of players, which will include Russell Wilson, Courtland Sutton, Justin Simmons, Josey Jewell and Pat Surtain II.
"I want those players to come off the field on Sunday, go in the locker room and hug each other and laugh," Rosburg said. "I want them to go out in the parking lot with their families and their wives are happy and their children are laughing. I want the fans to be cheering them and want to see them as they're driving away from the stadium and they're waving at them instead of giving them the raspberry.
"Winning is its own reward. We can talk about the streaks and negative things but I'm not trying to end any negative streaks. I'm not going to tell these guys, 'well, don't lose again.' That's silly. So we're going to go out there and play with passion. Hopefully we play better than we played yesterday and hopefully we get in the locker room and we celebrate."