ENGLEWOOD, Colo. — As the man who all but single-handedly brought the Denver Broncos to prominence, John Elway will always have a place reserved with the franchise.
It's just that as of couple weeks ago with the start of the 2023 league year, Elway for the first time in a while no longer holds a formal job position with the Broncos.
As his outside consultant deal was about to expire last month Elway initiated a meeting with Broncos' first-year owner and CEO Greg Penner. The result was Elway amicably departed from the Broncos in a formal capacity, even if his presence will always loom large upon the franchise.
"I've enjoyed the relationship with the Broncos for a long, long time,'' Elway said in an interview Tuesday with 9NEWS. "I told Greg I'd be happy to be a resource for him and help in any way that I can. I just wanted the flexibility. They're in great hands. I still plan on being around to watch and be a resource for Greg or George (Paton) if I can.''
After 16 years and five Super Bowl appearances as the Broncos' Hall of Fame quarterback from 1983-98, Elway became the team's general manager for 10 years and two more Super Bowl appearances from 2011-2020. He then served one more year as the Broncos' President of Football Operations in 2021, then served last season as a paid outside consultant to George Paton, the general manager Elway helped hire as his replacement.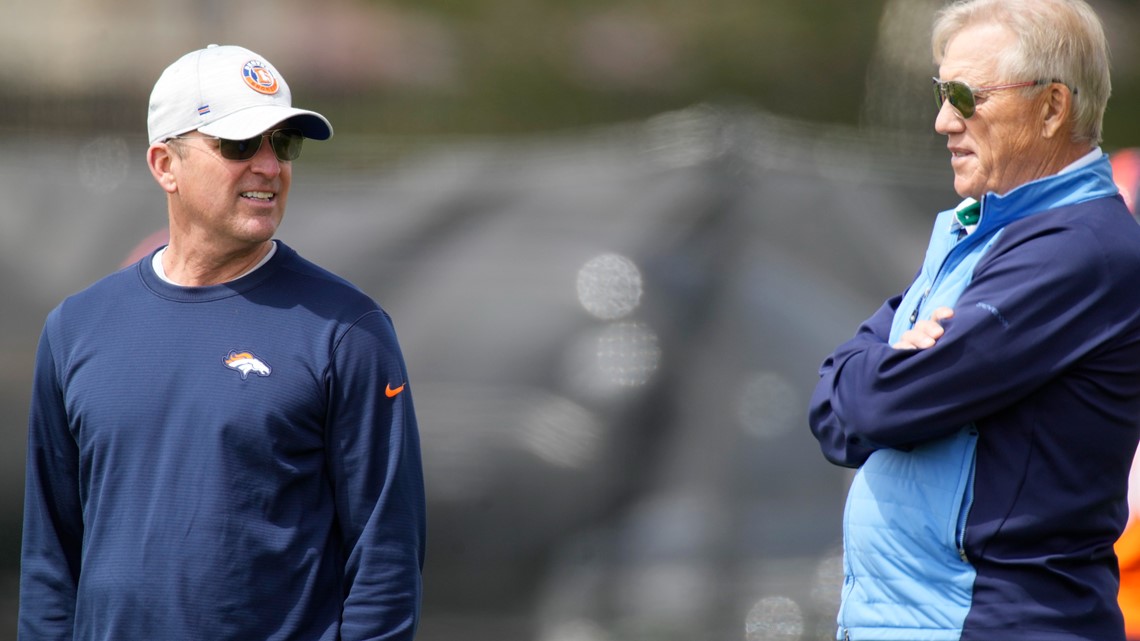 Although Elway's decade-long stint as the team's general manager didn't end as he or anyone else in Broncos Country had hoped, the first half of his term was arguably the most successful in league history. In his first five seasons as GM, Elway was the architect of five consecutive AFC West Division titles, two Super Bowl appearances and a world championship in 2015.
Perhaps his most underrated accomplishment was how built he two different styles of teams that played in two Super Bowls over a three-year period. The 2013 Broncos that reached Super Bowl XVIII were like the Showtime Lakers – a record-setting offense that scored 37.9 points per game behind Peyton Manning's single-season record 55 touchdown passes. The 2015 Broncos that won Super Bowl 50 were like the Bad Boy Pistons in that they were carried by an aggressive defense whose performance was capped with outside linebacker Von Miller earning the Super Bowl MVP award.
But the team took a bad turn after Manning retired following the 2015 season and then head coach Gary Kubiak was forced to resign after the 2016 season because of health issues. The Broncos have since been through four head coaches, 11 starting quarterbacks and seven losing seasons.
There are expectations the fourth head coach in that span, Sean Payton, and 11th starting quarterback, Russell Wilson, will snap the Broncos' seven-year losing skid in 2023.
It will be a season when Elway will watch from wherever he wants.
"I'll still be around as a resource,'' Elway said. "I've been with the Denver Broncos for so long that it was nice to have some sort of connection which is what I wanted. I didn't want an obligation. I'm getting a little older, I want to be able to do some things I haven't done. I'm ready to have a flexible schedule. If there's something I can help them with I'd do that."