DENVER — Michael Awada sifted through his collection of sports memorabilia -- much of it including the name "Peyton."
"I do have a Peyton Hillis autographed helmet," he said on one side of the room.
"I got a piece of a jersey that Peyton Manning wore," he said on the other.
"I don't have any Sean Payton yet, but I think we're gonna have to get some in," he said.
Awada runs Pangea Collectibles in the Washington Park neighborhood of Denver. It's been around since the late '90s and holds more than just sports memorabilia.
"I'll take a look at old Nintendo watches from the late '80s. We got board games, pogs, video games..." he said, adding that they also do grading for the various collectibles.
But his real fandom is for the Broncos, which he said spans generations. He said his grandmother, Connie, was a cheerleader for the Broncos and ended up becoming friends with Chip Myrtle, who played as a linebacker for the Broncos for a number of years in the 1960s and '70s.
If you ask him for his take on the Broncos hiring Payton as the new head coach, he seemingly shows relief.
"We're sacrificing a lot to get him here, but we need some competence at our leadership position," he said.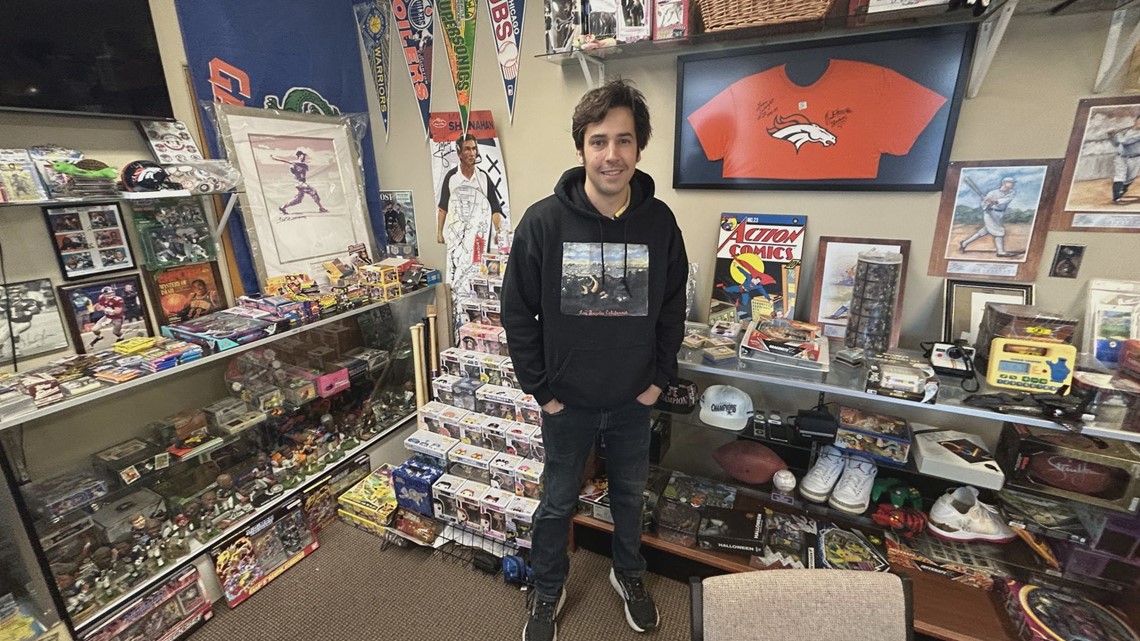 If you head east to Aurora, you'll find a basement filled with all sorts of Broncos memorabilia.
"It's our heart of Colorado. That's what the Broncos mean to us," Loisa Van Schoick said.
She's been cheering on the Broncos for 60 years, she said.
Her reaction to the hire Tuesday was surprise.
"I was surprised when my son told me," she said. "'Did you hear?' I says, 'What?' He says, 'We got Sean Payton!' I says, 'No way!'"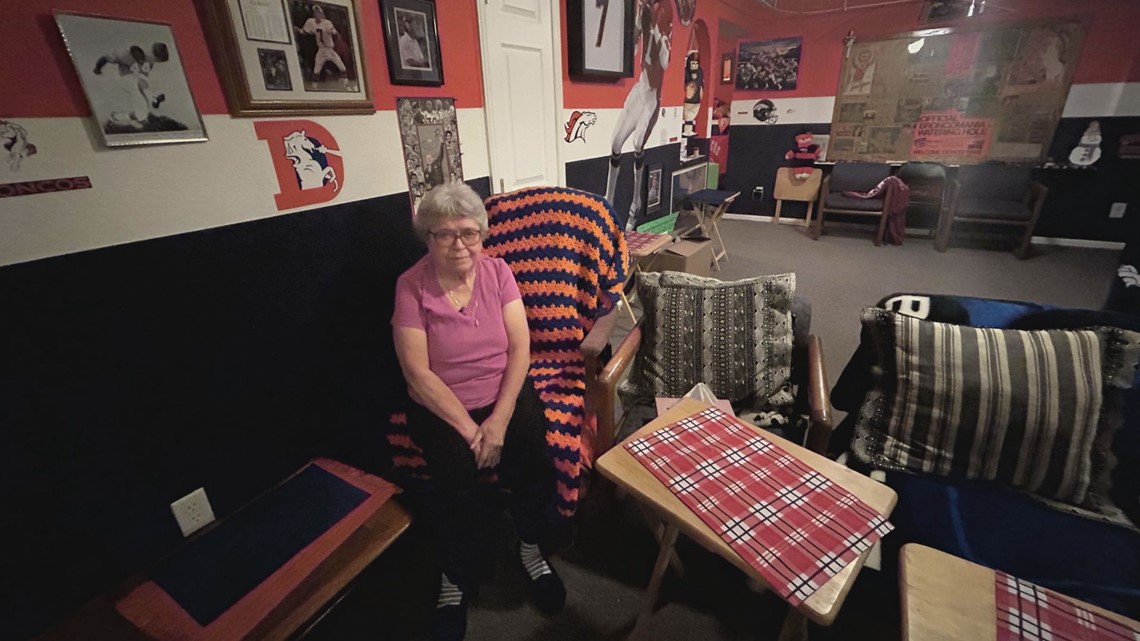 She has expectations for the team under Payton.
"We finally got a coach that has experience," she said. "I think he's a strong coach. I think he's going to get everybody down where they should be. Not one better than the other. I think he's going to do that. And I think that's what the Broncos need. They got to get that thing together."
Van Schoick also advocates for the fans to have patience for the team.
"I think he's going to be good for Colorado and I hope and pray that he'll be good for the Broncos," Van Schoick said. "The fans have got to realize that we have to build our team and it's not gonna happen overnight."