ENGLEWOOD, Colo. — Broncos head strength and conditioning coach Loren Landow has informed several players and his staff he and the team are parting ways, a source told 9NEWS.
A 27-year professional in the sports performance field, Landow was already nationally renowned as a personal sports performance trainer and coach before he was hired by the Broncos to take control of their strength and conditioning program five years ago in March 2018.
Although the Broncos suffered an unusual number of injuries during the 2022 season, there was a much talked about theory a primary cause may have been the unusual practice schedule during training camp and the regular season devised by head coach Nathaniel Hackett. In camp, the Broncos held a light jog-through every third day, followed by a full-contact padded practice the next.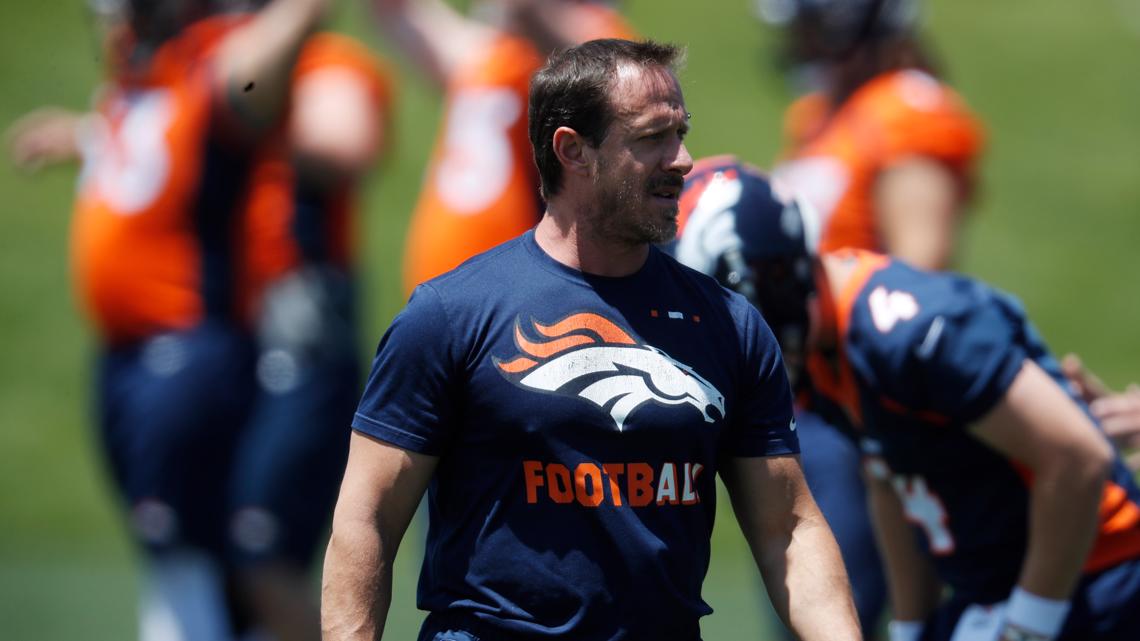 And Broncos starters did not play during the preseason as they did for the Kansas City Chiefs, who have been one of the NFL's least-injured teams.
Other issues may have been the Broncos logged the second-most airplane miles (27,398) this season to Seattle (29,446 while Pittsburgh only traveled 6,442 miles) and the team's uneven first-half schedule that alternated between Monday, Sunday, Thursday and primetime night games -- not to mention an overseas game to London.
Whatever the reason, it's not unusual for a team with a new head coach -- Sean Payton in the Broncos' case -- to bring in his own assistant coaches, including his own strength and conditioning coach.
A graduate of Westminister High School and the University of Northern Colorado, Landow, 50, has personally trained thousands of athletes including Olympians, and more than a 1,000 professional athletes associated with the NFL, National Hockey League, Major League Baseball, UFC and the WNBA.
Well-liked in the locker room, Landow will pursue other opportunities. He also has a prominent and successful high performance practice, Landow Performance, in Centennial.