ENGLEWOOD, Colo. — Through his first five NFL seasons, Melvin Gordon's ears couldn't tell where he was playing when his Chargers matched up against the division rival Broncos.
His first two years in San Diego, there would be a good 40 percent Broncos fans at Qualcomm Stadium for Charger home games. It got worse during his three years at the soccer stadium in Carson, Calif., where an estimated 55-70 percent Broncos fans would attend.
As for games played in Denver's home stadium, let's just say Chargers fans didn't travel here as Broncos fans did there.
"Well, you definitely have a way bigger fan base,'' Gordon said in a conference call with a Denver-based media group Friday. "Since I've been a Charger, I always felt like it was an away game when we played the Broncos. And pretty much any team.
"Definitely in Qualcomm there was always a sea of orange. We just didn't have that many fans. My year coming there that's when they started talking about the move (from San Diego to Los Angeles), so we probably lost some fans that way.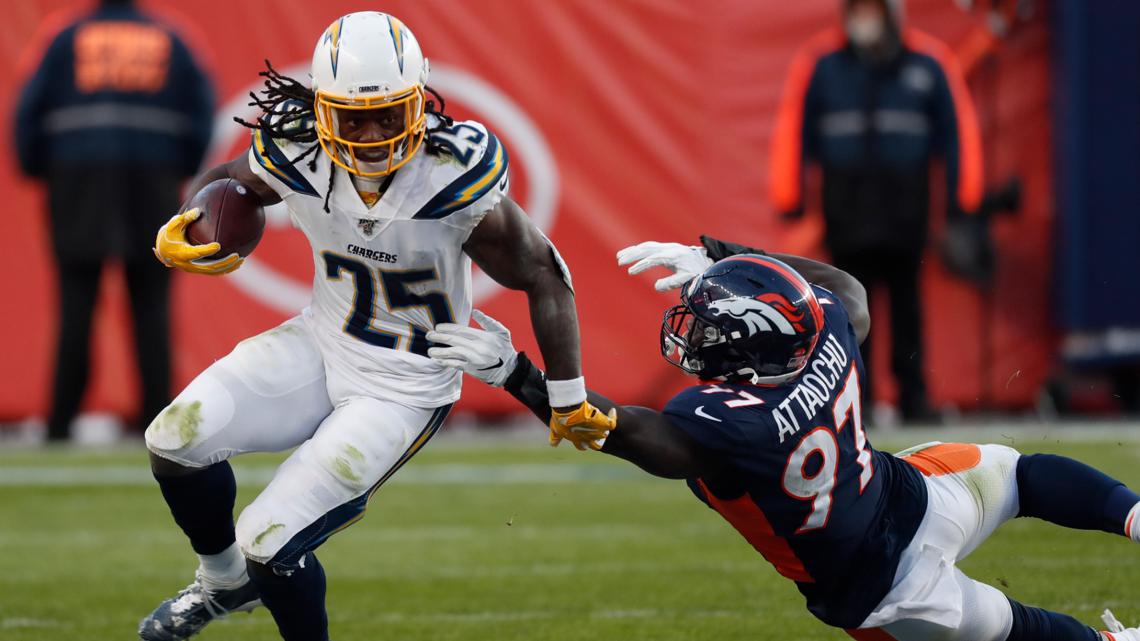 "You could make excuses saying the fans played a part in our wins and losses at home, but I don't really think it did. It was more so for morale. Third downs, things like that, having our fans make it noisy for the opponent, we didn't have that.
"When you're out there you kind of put the crowd on mute. You rarely hear, you're so locked in and focused on your job, you really don't have time unless you're on the sideline to look around.''
Gordon's biggest adjustment to switching teams won't be with a fan base he can hear root, root, root for the home team but with his quarterback. Phillip Rivers was already an 11-year veteran when Gordon broke in as a first-round running back in 2015. And Rivers was the Chargers' starting quarterback in every game Gordon played the next five years.
With the Broncos, Gordon's quarterback will be Drew Lock, who is coming off five games as a rookie. What is Gordon anticipating with his transition of playing alongside one of the most experienced starting quarterbacks to one of the least experienced?
"I'm not sure. I've only had Phil,'' he said. "I've never had anyone else as far as being a professional. I've always had Phil, he's always been there on game day, he's always there in practice. And he was a seasoned vet. So I really don't know how to a respond to a young quarterback.

"I've watched as much film as I can on (Lock). Watching highlights. You can only see so much from YouTube angles. But he seems like a great quarterback. Do I know if he has control of the offense fully, telling guys where to go, changing protections? I really don't know.
"He seems like a smart guy. A bright guy when he talks in his interviews. If he doesn't have full control of the offense I'm sure he will, especially with having a year under his belt.
"I'm excited to work with him. I'm going to tell him some things that I like when I'm back there and pick his brain a little bit. Every quarterback is different and we're going to have to learn how to adapt to each other and play as one out there."
Gordon was perhaps the sexiest of the seven new players Broncos general manager John Elway acquired in the previous 12 days but he's also been the most questionable. The questions came from the legions of local fans devoted to incumbent and home-grown running back Phillip Lindsay.
"He's a great back,'' Gordon said. "I've watched him up close in person. These past few days I've been watching film on him as well, just seeing how they opened things up for him and analyzing him a little bit. I think we can be a great 1-2 punch.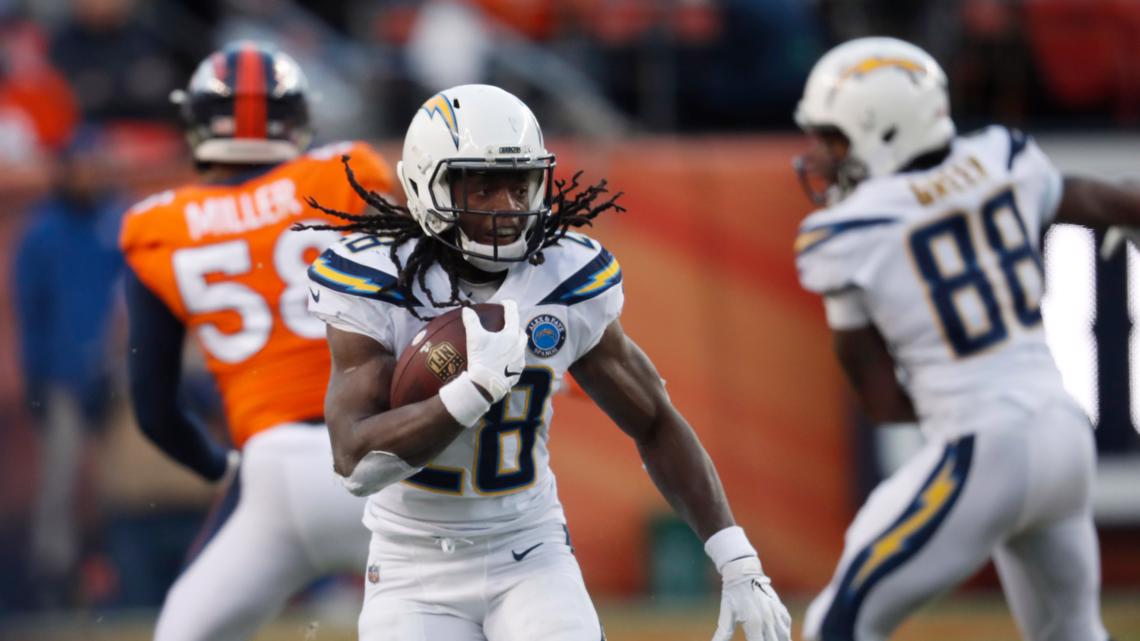 "Austin (Ekeler) and I were a 1-2 punch and I felt like we were probably one of the better tandems in the league. I hope to continue that with Lindsay.
"I know people are wondering what is his position with getting carries and things like that. Right now it's about winning football games and we'll worry about that later.''
Twice a year, it will be Gordon-Lindsay and not Gordon-Ekeler against the Chargers.
"It will be dope,'' Gordon said about playing his former team. "I was with those guys for five years, great relationship with all those guys. It's going to be crazy. It's going to be electric. It's going to be a lot of trash-talking. I know them. I know our defense, they're definitely going to let me hear it. But I'm going to let them hear it as well.
"It'll be fun. It's definitely going to be a war out there. But it's definitely going to be exciting. Those are still my brothers. I'm still going to be loving those boys. Our bonds go beyond football.
"Obviously, it's business when we're out there. I'm not with them anymore so I'm going to do whatever it takes to win.''