ENGLEWOOD, Colo. — Fum-ble!
The Denver Broncos announced Monday that Melvin Gordon III has been waived.
"He's a true pro,'' Broncos head coach Nathaniel Hackett said of Gordon. "He's done a lot of good stuff here at the Denver Broncos and scored some touchdowns for us this year. We thought it was best for the team and we moved on. I wish him the best of luck and I think it's great for him to have a fresh start.''
The Broncos' starting running back fumbled at the goal line again on Sunday in a loss to the Las Vegas Raiders. It was his fifth fumble this season. On third and 1 from the Raiders' 3 yard line, Gordon appeared to rush for a first down -- possibly setting up first and goal at the 1 -- when Raiders' star defensive lineman Maxx Crosby punched the ball out. Although Broncos guard Quinn Meinerz recovered back at the 7, it became fourth and 5 instead of first and goal at the 1.
The field goal team was brought in for an easy 25-yard field goal -- only for Brandon McManus' kick to be blocked by none other than Crosby -- as the first-half clock expired.
Instead of a 17-7 lead at halftime, or no worse than 13-7, the Broncos settled for a 10-7 lead -- missing points that came back to haunt them as regulation ended in a 16-16 deadlock.
"I don't think that's the reason we lost the game because we recovered it but it definitely didn't help," Gordon said after Sunday's game. "When I do stuff like that I put myself on a short leash. I get taken out of the game. But I can't be mad at anybody but myself.''
Originally signed by the Broncos to a two-year, $16 million deal, Gordon had back-to-back 900-yard rushing seasons. Broncos General Manager George Paton brought Gordon back this season on a one-year contract for $2.5 million.
"We were all in a flow, a better flow,'' Gordon said. "The second half we came out and were back to our old selves. I blame myself because I didn't play much. I made that mistake right at the end of the half, shot my own self in the foot and got taken out.
"This hurt because I was feeling it. I was seeing it. The line was blocking their butts off and giving us big enough creases to make it happen. And after that mistake I stopped myself from more opportunities."
The Broncos began the season with Javonte Williams and Gordon as their top 2 running backs, as they were last year. Williams suffered a season-ending torn ACL injury in game 4 against the Raiders -- a game in which Gordon had a fumble returned for a touchdown in a 32-23 loss -- and now Gordon has been wavied.
The Broncos top two running backs will now be Latavius Murray, who was signed after Williams went down, and Marlon Mack, the former 1,000-yard rusher who was signed three weeks ago off the 49ers' practice squad. The Broncos also have running back Devine Ozigbo on their practice squad while Mike Boone is a week away from returning off injured reserve with his high ankle sprain.
With the Broncos losing all 7 games by 9 points or less, Gordon's fumble issues became too great a margin for error.
"Coulda, shoulda, woulda, that's the story,'' said Gordon after the Broncos' overtime loss Sunday to the Raiders. "It could be different. We could be winning by that same small margin we've been losing by."
Gordon leaves as the Broncos' leading rusher this year but with only 318 yards on 90 carries, a 3.5-yard per carry average. Murray is next with 209 yards on 63 carries (3.3 yard per carry).
Gordon was also the team's third-leading receiver with 25 catches for 223 yards. There's no question about his versatile talent, but in the end there wasn't enough production to justify the damage from his fumbles.
After Gordon's first-half fumble on Sunday, social media reaction was swift in calling for the running back to be benched or released.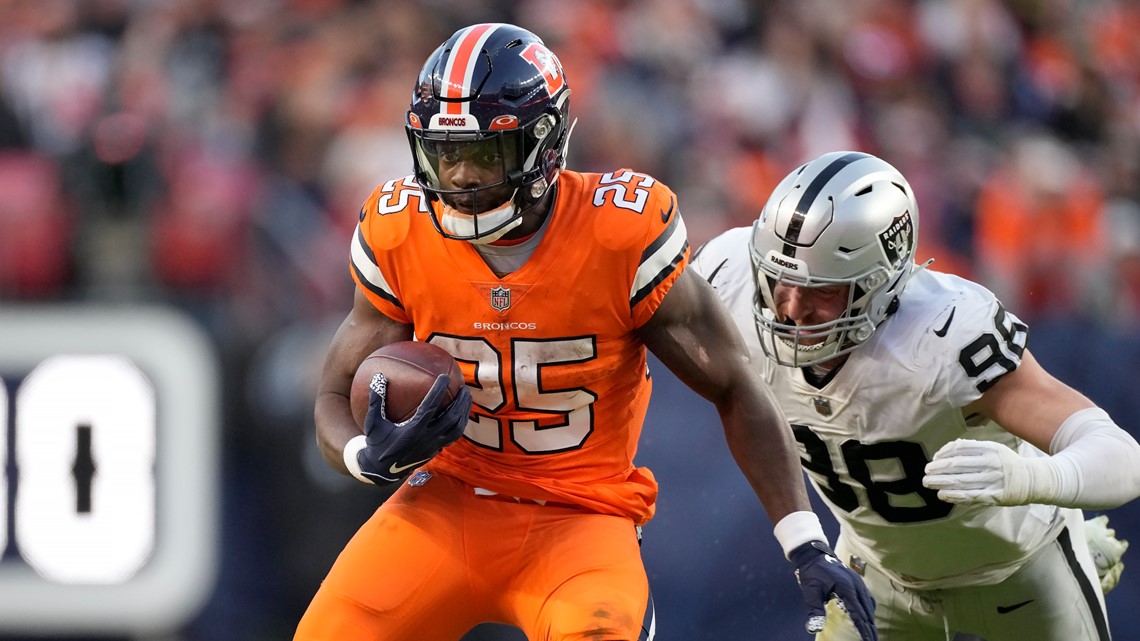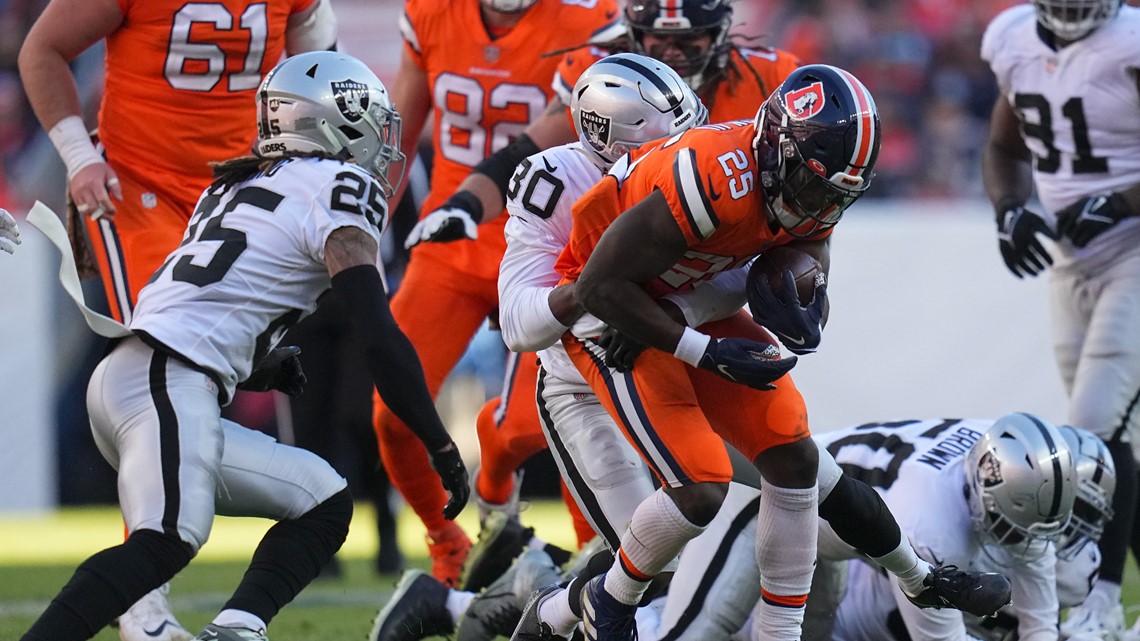 Denver Broncos headlines, game previews and interviews with our 9NEWS insider Mike Klis.
9NEWS+
9NEWS+ has multiple live daily shows including 9NEWS Mornings, Next with Kyle Clark and 9NEWS+ Daily, an original streaming program. 9NEWS+ is where you can watch live breaking news, weather updates, and press conferences. You can also replay recent newscasts and find videos on demand of our top stories, local politics, investigations and Colorado specific features.