The road from Denver to Canton, Ohio – closed through the Broncos' first 43 years – is starting to become pleasantly congested.
There have been seven Broncos added to football immortality through the last 15 elections – John Elway (2004), Gary Zimmerman (2008), Floyd Little (2010), Shannon Sharpe (2011), Terrell Davis (2017), and Champ Bailey and Pat Bowlen (2019).
At least one more should be added next year as the Pro Football Hall of Fame is tentatively planning to expand its senior player/contributor pool from three to 13 for its class of 2020 while also separating out three coaches from the modern-era ballot.
The Broncos offer strong candidates in each of the Hall of Fame's planned expanded categories. They better get one of the 10 nominations for the senior pool. They have two solid candidates for the three-man coaches category. And 9News introduces a worthy choice for the Hall's three-person contributor category.
(Note: Candidates here do not include Bronco players still eligible on the modern-era ballot such as Steve Atwater, John Lynch, Rod Smith and Tom Nalen.)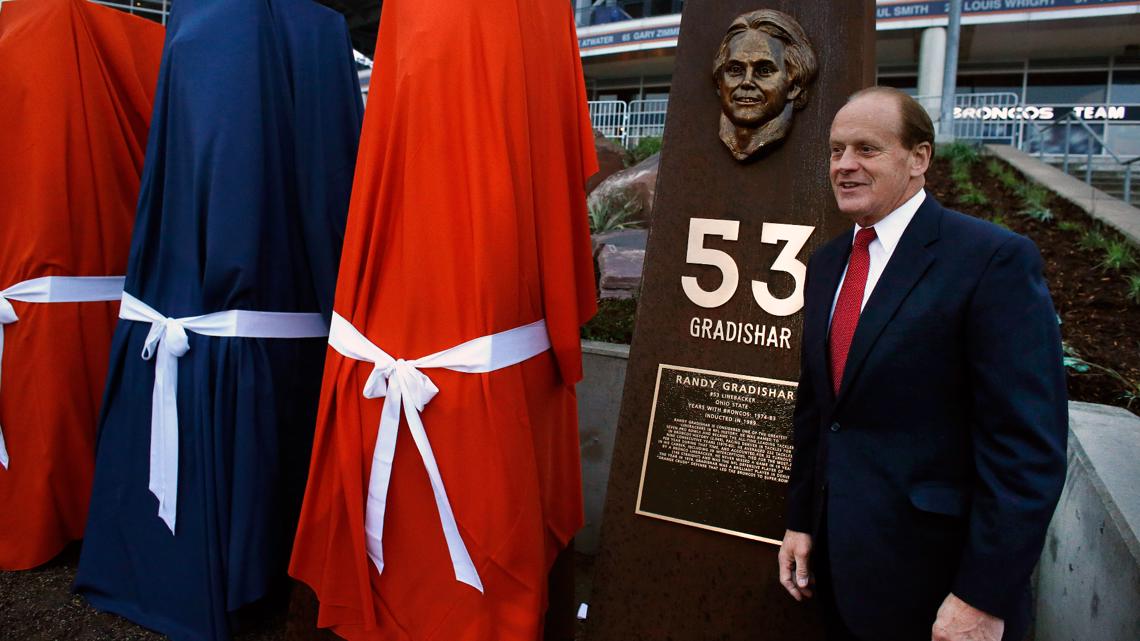 *Randy Gradishar, ILB, 1974-83
One of the most glaring HOF oversights is not one player from one of the greatest defensive units in NFL history – the Orange Crush of 1977 and beyond – has been enshrined into immortality.
Gradishar is otherwise the most decorated player from those Orange Crush years as he was a 7-time Pro Bowler and was the NFL Defensive Player of the Year in 1978 – the only Broncos to receive the honor (Von Miller has been a three-time runner-up).
Whenever Gradishar's candidacy was mentioned during his 20 years on the modern-era ballot, discussion invariably turned to what some voters perceived as inflated tackle totals.
But why penalize Gradishar? He didn't take the stats. Even if he had just 70 percent of the 205 tackles per year the Broncos said he had during his 10-year career, he's still a Hall of Famer.
What can't be disputed are his 20 interceptions and 13 fumble recoveries – remarkable totals for an inside linebacker.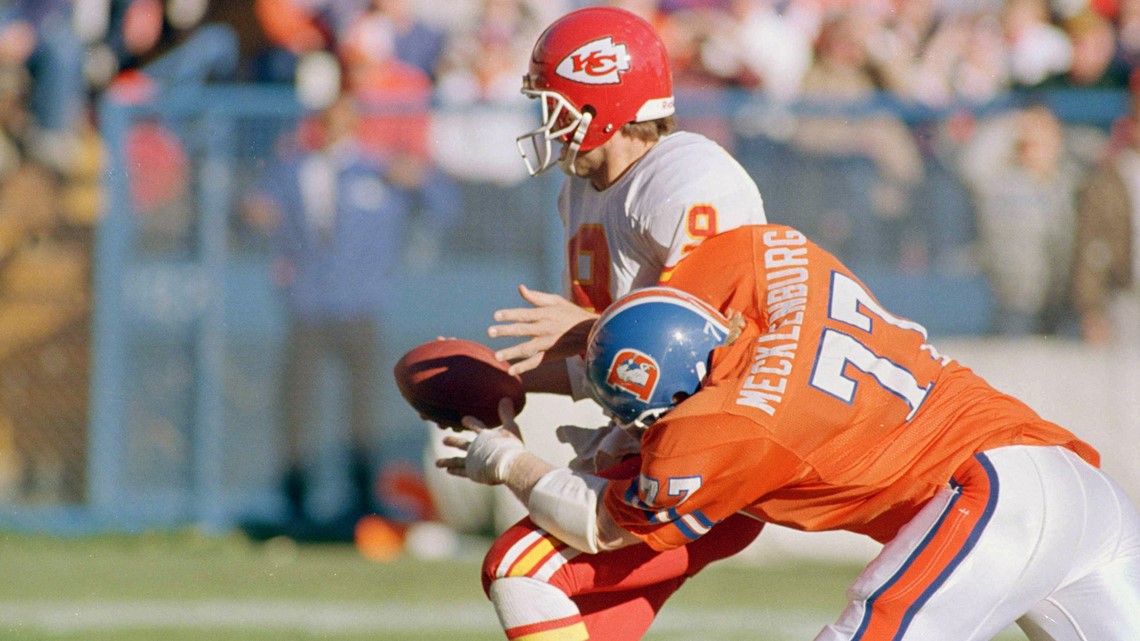 *Karl Mecklenburg, DE, DT, ILB, OLB, 1983-94
He was the Broncos' second-best player during the Elway-Reeves era when Denver was getting to Super Bowls, but not winning them.
An incredibly versatile defender who had 13.0 sacks one year (1985) and 127 tackles with 9.5 sacks the next (1986).
"He's a Hall of Famer because I've never seen a guy and I've never heard of one that's in the Hall of Fame that could play inside and rush the passer," Broncos defensive coordinator Wade Phillips said in a 2016 press conference. "It's just a combination that nobody else had."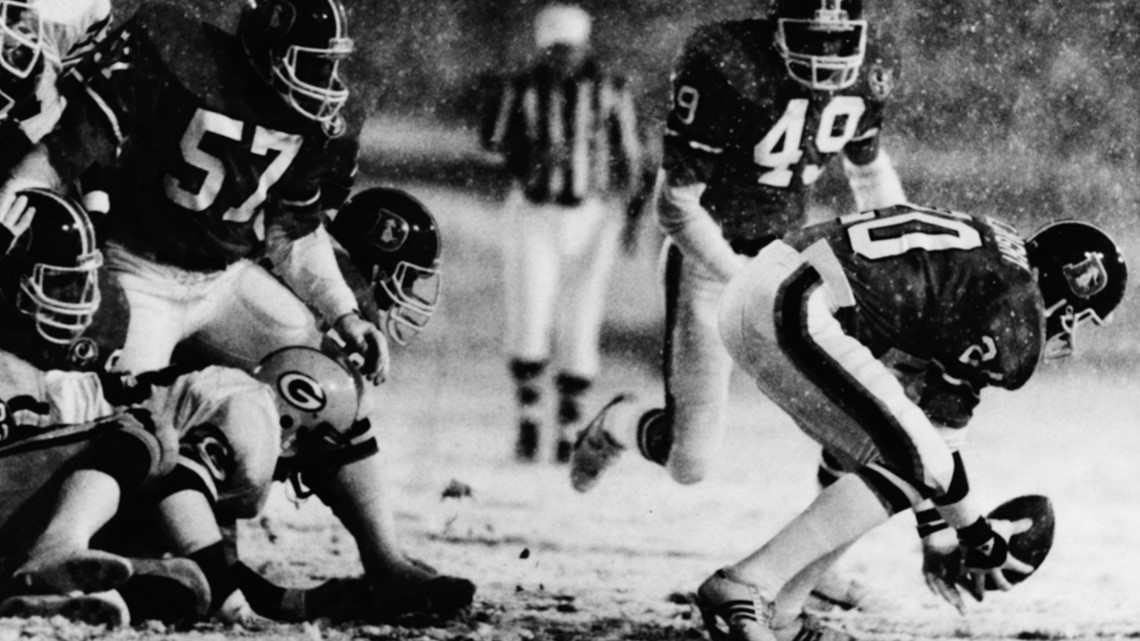 *Louis Wright, CB, 1975-86
Another Orange Crush stalwart who was a 6-foot-2 shutdown corner before there was such a thing – and well before they started paying $15 million a year to such athletic specimens.
"Ahead of his time," said teammate Tom Jackson of Wright. "Ahead of his time not only in his skill set, but his size, his speed, his ability to cover. As complicated as the Orange Crush was, we went into a game with, 'You 10 guys have to be totally coordinated with everything you do -- Louis you take their best receiver. You take Lynn Swann, you take Steve Largent, John Jefferson and you shut him down and we'll win.'''
Wright made five Pro Bowls in his career, played in every game in eight of his 12 seasons, 166 total, and helped the Broncos reach two Super Bowls (he started in The Drive game at Cleveland in the 1986-season AFC Championship).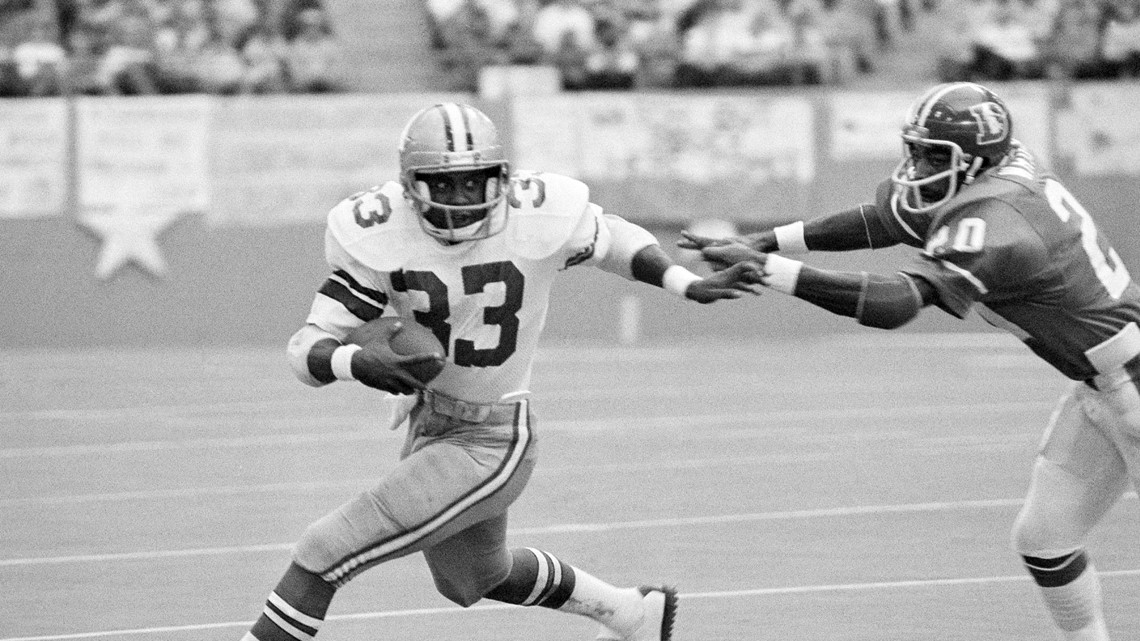 *Billy Thompson, S, 1969-81
Had Thompson been eligible in these modern times of looser HOF elections, he might have been elected in his first or second year of eligibility. But in the late-1980s to early 1990s, Hall of Fame classes were often just four or five inductees deep – modern-era, seniors, contributors, coaches, whatever.
The result was an incredible backlog of Hall of Fame talent formed and players like Thompson fell through the cracks of the forgotten.
Check this out about Thompson: He was a 13-year starter who was not only a tackling safety, he had seven defensive touchdown returns – three off his 40 career interceptions.
And in 1969 he became the first rookie ever to lead the league in kickoff and punt returns.
Not only that, Thompson was the captain of the Orange Crush defense. He deserves to at least start coming up in the HOF conversation.
Competition: Alex Karras, DT, Lions; Ken Anderson, QB, Bengals; Cliff Harris, S, Cowboys; Mike Kenn, OT, Falcons; Tommy Nobis, LB, Falcons; Deron Cherry, DB, Chiefs; Drew Pearson, WR, Cowboys; Jim Marshall, DE, Vikings; John Jacoby, OT, Washington; Jake Tatum, S, Raiders; Pat Fischer, CB, St. Louis-Washington; Joe Klecko, DL, Jets; Cliff Branch, WR, Raiders; Andy Russell, LB, Steelers; Roger Craig, RB, 49ers; Jimbo Covert, OT, Bears; Ken Riley, CB, Bengals; Duke Slater, OT, 1922-31; Maxie Baughan, LB, Washington; Roman Gabriel, QB, Rams.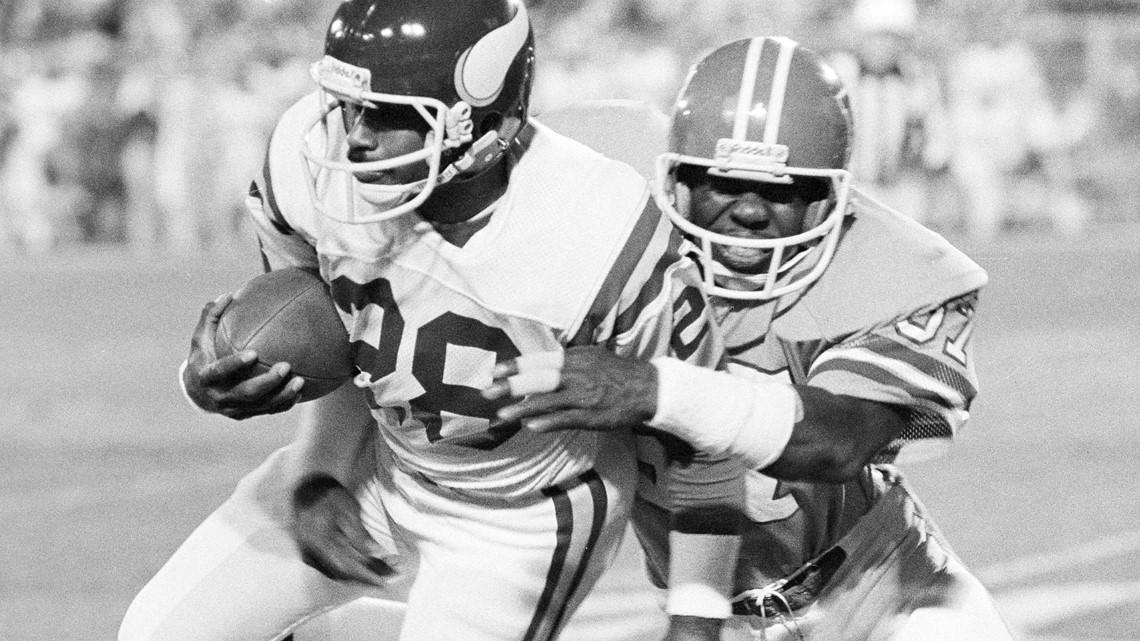 *Tom Jackson, linebacker (1973-86)/NFL analyst (1987-2016)
Not only was he a 14-year starter and Broncos Ring of Famer, he was the biggest personality on the Orange Crush teams.
Jackson then became a face of the NFL during a 29-year run as NFL analyst on ESPN where he and Chris Berman co-hosted its highly-popular Countdown and Primetime shows.
Somehow, someway, there should be a place in football immortality for someone with this 43-year high-profile combination.
Competition: Steve Sabol, NFL Films; Bud Adams, owner, Oilers; Bucko Kilroy, player-scout-executive; Art McNally, referee; George Young, general manager; Paul Tagliabue, commissioner.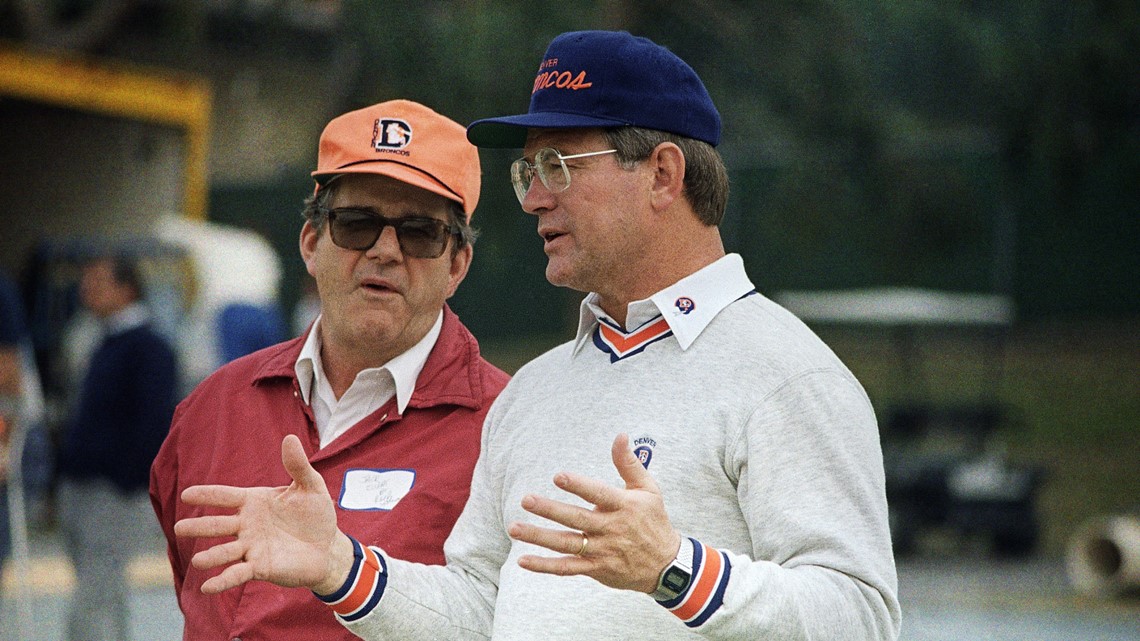 He led two teams (Broncos and Falcons) to a combined four Super Bowls. Yes, he lost them all but so did Bud Grant and Marv Levy, Hall of Fame coaches who lost their four Super Bowls with one team. Reeves went to three Super Bowls in four years with the Broncos (the only AFC team to play in three Super Bowls during the 1980s) and another in the late-1990s with Atlanta.
Reeves also turned around a third franchise in the New York Giants. He is 9th all-time with 201 coaching wins – 23 more than Mike Shanahan by the way.
Reeves also was a star halfback for those 1966-67 Dallas Cowboys teams lost back-to-back NFL title games to the Green Bay Packers. He threw a halfback touchdown pass in the famed Ice Bowl, one of the most famous games in league history.
Reeves has barely been mentioned as a Hall of Fame candidate, which stuns me.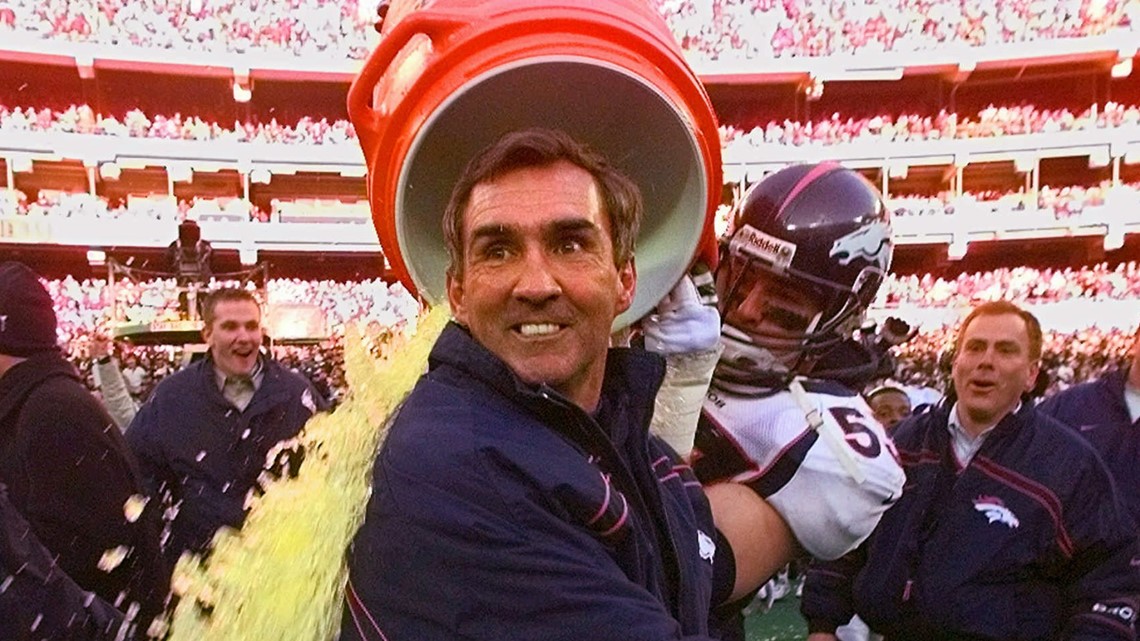 *Mike Shanahan, 1995-2008
He not only won, he won back-to-back Super Bowls for a Broncos' franchise that had become a national laughingstock in the Big Game.
Shanahan is the only coach with at least 175 wins and two world championships who is not in the Hall of Fame.
Competition: Jimmy Johnson, Don Coryell, Tom Flores, Marty Schottenheimer, Chuck Knox, Mike Holmgren, Bill Cowher, Buddy Parker