ENGLEWOOD, Colo. — First inside linebacker who got the chance to replace injured starter Todd Davis was Alexander Johnson.
His reaction to his promotion, even if it's just temporary until Davis returns from his calf injury in a few weeks?
"Me personally I always want to be on top," Johnson said. "Ever since I was a little kid I wanted to be No. 1. Just working and doing my job is the biggest thing. It wasn't pleasing. It's always devastating when you see one of your fellow linebackers go down. … But it's next man up. I've got to get in there and do my job, get the calls in, get the defense lined up."
Broncos head coach Vic Fangio said he would rotate his backup inside linebackers into Davis' spot with the No. 1 defense each day. Joe Jones, Joe Dineen and Josh Watson could also get their opportunities. Fifth-round rookie Justin Hollins, an outside linebacker by trade, played inside linebacker in the No. 1 nickel defense Friday and could get a chance with the base D as well.
Johnson is a large linebacker at 6-foot-2, 245 pounds. He was a ferocious tackler at the University of Tennessee, averaging 106 tackles in his four seasons from 2011-2014.
Notice the period span. Johnson didn't play for three years after college because of a criminal charge in which he was acquitted. He played on special teams in one game for the Broncos as a rookie last year.
"He's a thumper in there," Fangio said. "He's strong. He's just got to improve his overall understanding and execution. He's a guy that, you guys know the story, missed a lot of football in his career and he's got a lot of catching up to do, not just in our system but learning how to play in the NFL and overcoming all the lack of action that he missed throughout his career."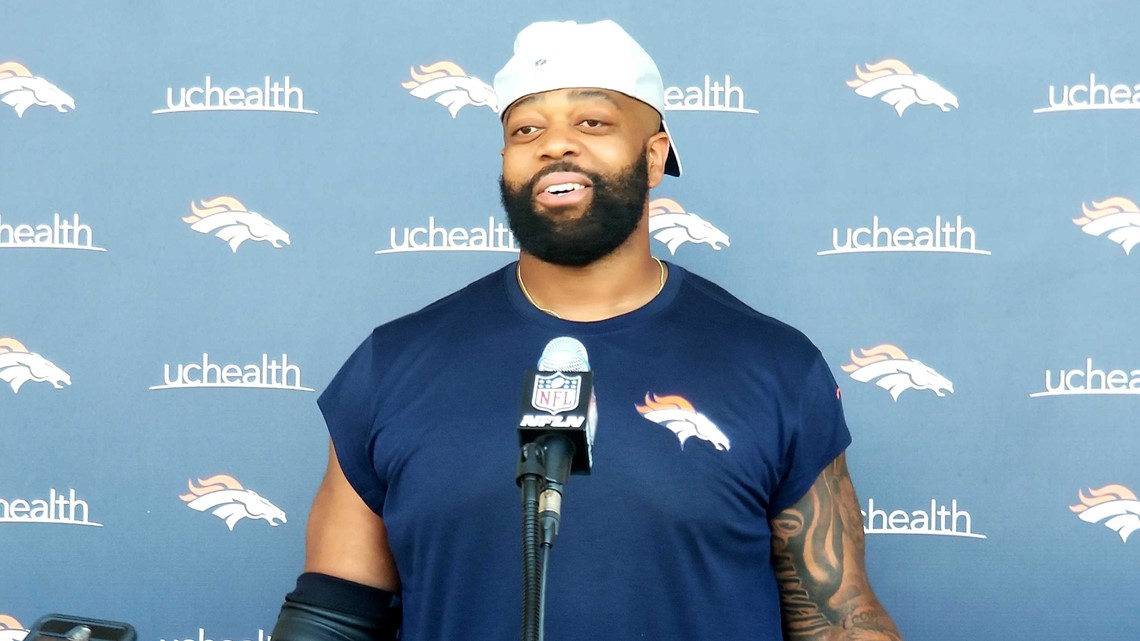 Offensive line wants to douse criticism
Veteran right guard Ron Leary was going on with his answer to a question about offensive line chemistry when he cut to the point.
"I think guys, we're really tired of you all bashing us," he said with a smile, referring to the gathered media. "So, we just want to be good, man. We just want to change the narrative of the whole line around here. That's the kind of attitude we have every day."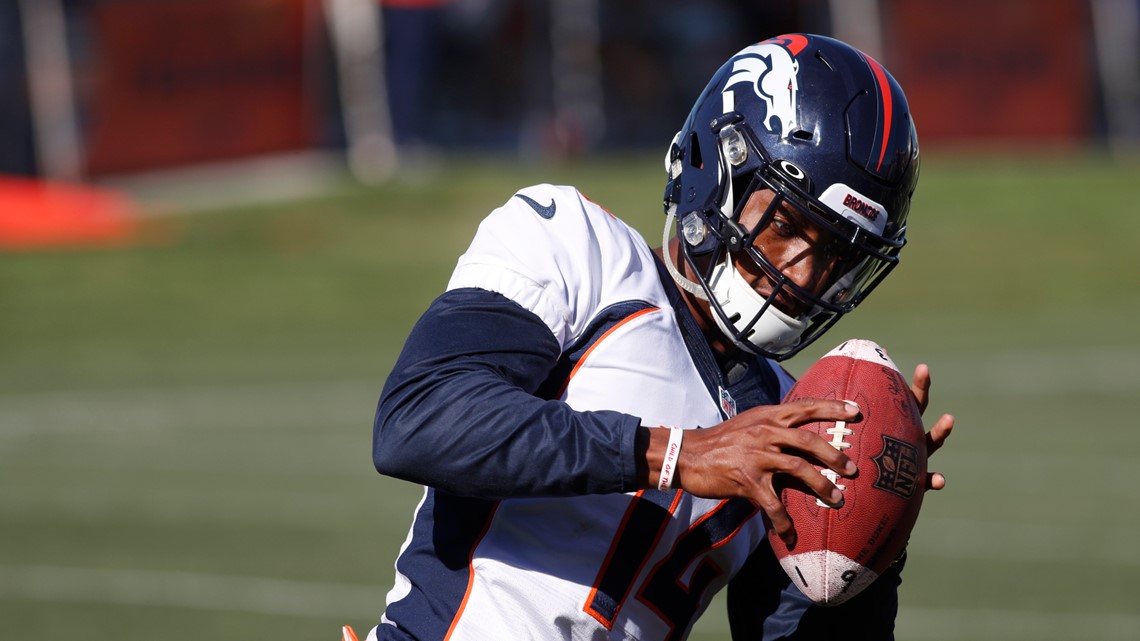 Second-year receiver Courtland Sutton had a tough camp opener Thursday as he dropped a few. He bounced back with two nice catches Friday – one a leaping catch on a deep out from Joe Flacco near the right sideline and the other a sliding catch on a deep out from Flacco along the left sidelines.
"I can't really dwell on stuff," Sutton said. "If I do dwell on something, I'm not getting better, so I just take every day and I move on and I stack a day on top of day. If something winds up happening that I'm not happy with, I go and watch the film, I adjust from it and I move on to the next day and I just keep stacking days on top of days."