ENGLEWOOD, Colo. — For the first time this year, the Broncos practiced in full pads Saturday. The intensity picked up.
For the first time in 11 years, the Broncos practiced in front of Mike Shanahan.
The Mastermind was the invited guest of coach Vic Fangio.
"Mike's got a big part in the rich history of this franchise," Fangio said. "He's welcome to come here anytime he wants."
One trend that has continued throughout camp – there have been a fair share of interceptions. Second stringer Kevin Hogan threw three on Friday.
"Why can't you look at those as good plays by the defense."
But then there were two interceptions thrown by Joe Flacco today. To that, Fangio the former defensive coordinator became Fangio the new head coach.
"Every interception has a story behind it," Fangio said. "But no, not OK with it. We don't want to turn the ball over. Turnovers make it harder to win the game."
Not for the first time do we say that early in camp, the Denver D is ahead of the Broncos O. That was occasionally true when the offensive-minded Shanahan was the head coach. And it's true this year with Fangio and his defensive background as the boss.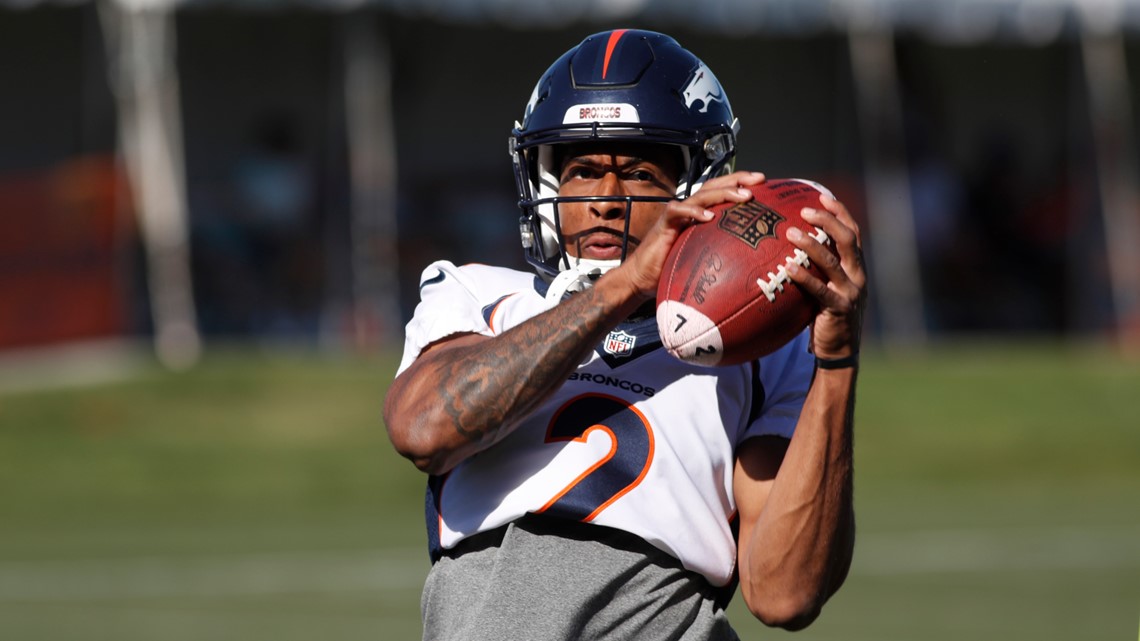 Easily the most significant depth chart move Saturday was undrafted Trinity Benson working in with Flacco and the first-team offense for a few 7-on-7 and 11-on-11 reps.
Benson caught at least two passes from Flacco.
Who is Trinity Benson? What you should know first is he runs the 40 in the 4.35 to 4.44 seconds range. That's speed. He is otherwise 5-foot-11, 182 pounds and played his college ball at East Central (Oklahoma) College.
As a senior he had 45 catches for 507 yards and four touchdowns, plus 54 rushing attempts for another 324 yards (6.0-yard per) and five more touchdowns.
He also returned punts and kickoffs.
"The best way to get looks at young guys is to throw them in there with the guys that are ahead of them and see if they look the part and it's not too big for them, see if they can operate," Fangio said. "He's one of the guys we're doing that with."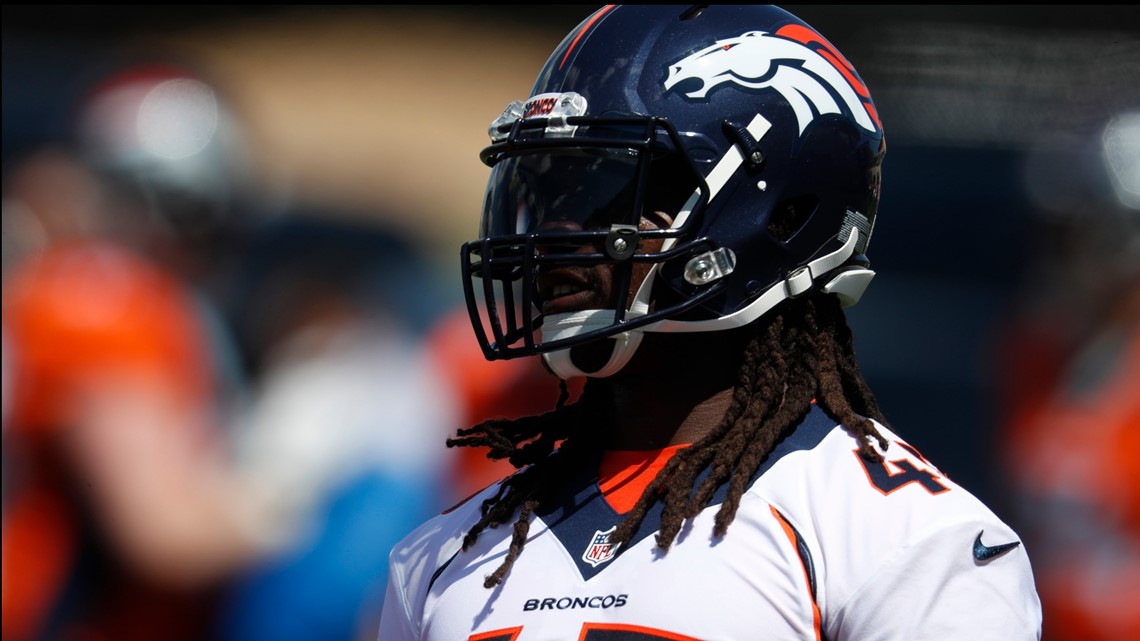 Jones, Watson get linebacker looks
After Alexander Johnson replaced the injured Todd Davis at a No. 1 insider linebacker position Friday, it was Josh Watson, an undrafted rookie from Colorado State, and special teams standout Joe Jones who worked with the starters Saturday.
"Felt good, felt real good," Jones said. "We've got a weird rotation going on, everything is moving around with Todd being out. I'm mostly with the (No.) 1 dime right now, you saw Josh with the 1 base. We're all rotating to give everybody a chance to play with the ones."
Josey Jewell starts at the other inside linebacker position. He got an interception off a tipped Flacco pass Saturday.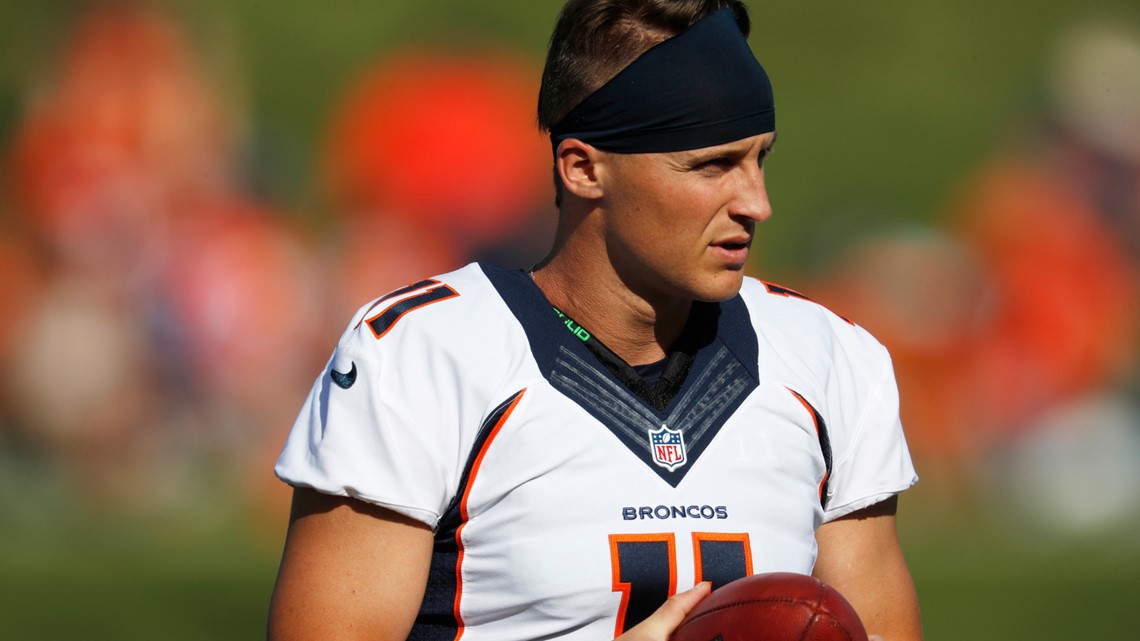 Slot receiver River Cracraft didn't practice Saturday and will be out a week with some sort of muscle strain. Cracraft was seen pulling up in pain while catching punts after practice Friday.
Tight end Troy Fumagalli tried to practice with a sore hip Saturday but had to stop in the early part.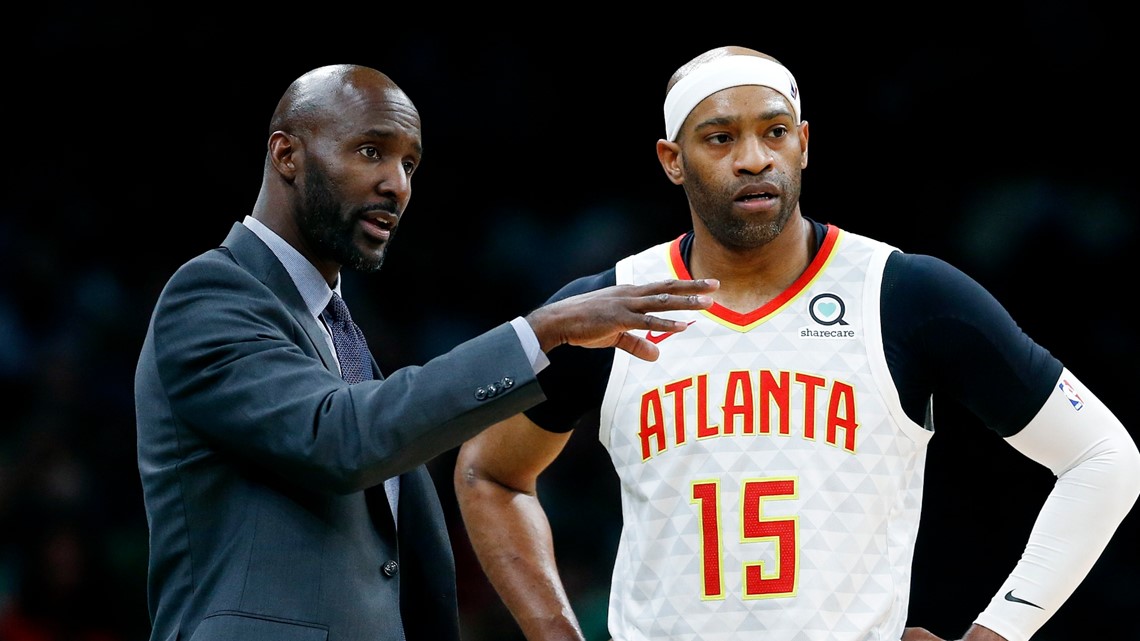 Besides Shanahan, Fangio also had Lloyd Pierce, the head coach of the NBA Atlanta Hawks, and some of his assistants out to practice Saturday. …
The Broncos auditioned several receivers Saturday morning to replace Romell Guerrier, who decided to hang 'em up. The team wound up signing Jamarius Way, a 6-foot-3 rookie receiver from South Alabama. ...
Attendance continues to pick up. There were 2,274 fans watching the practice Saturday.