ENGLEWOOD, Colo. — The official signing of undrafted quarterback Brett Rypien meant five was a crowd to Garrett Grayson.
The Broncos cut Grayson, the former Colorado State standout, after they added Rypien to their list 17 undrafted rookies. The 17 undrafted players will join the six drafted rookies at the team's rookie minicamp next weekend at UCHealth Training Center.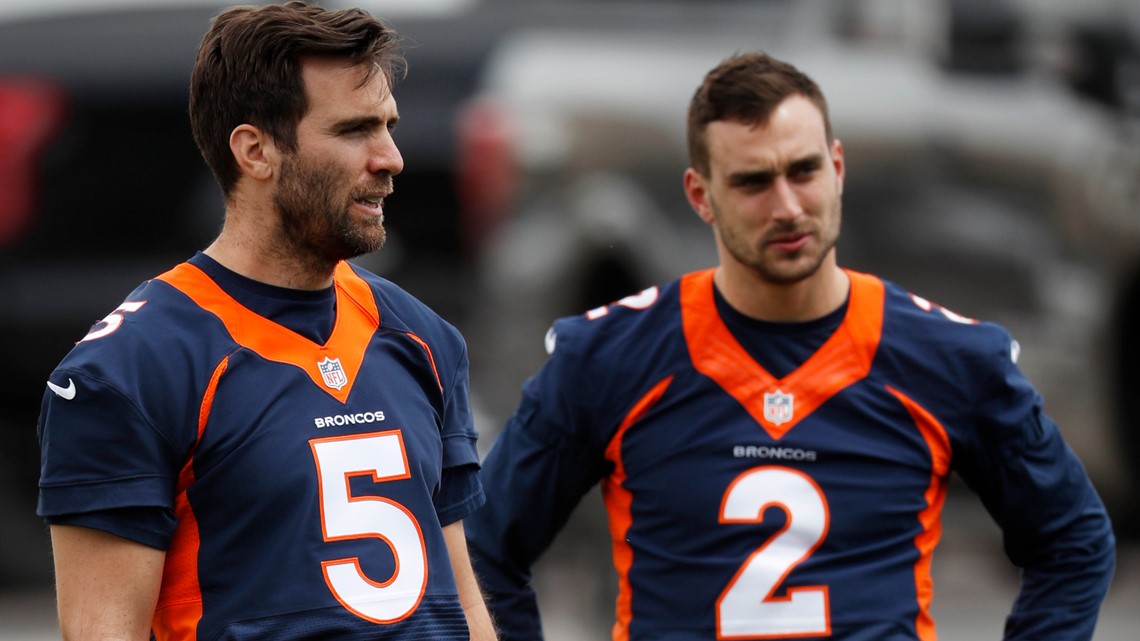 Grayson, a third round pick of the New Orleans Saints in 2015, spent the final 10 weeks of last season on the Broncos' practice squad but he is once again searching for the team that will give him a chance to play in at least one NFL game.
Teams generally carry four quarterbacks through the offseason and the Broncos' room now has Joe Flacco, Kevin Hogan, Drew Lock and Rypien.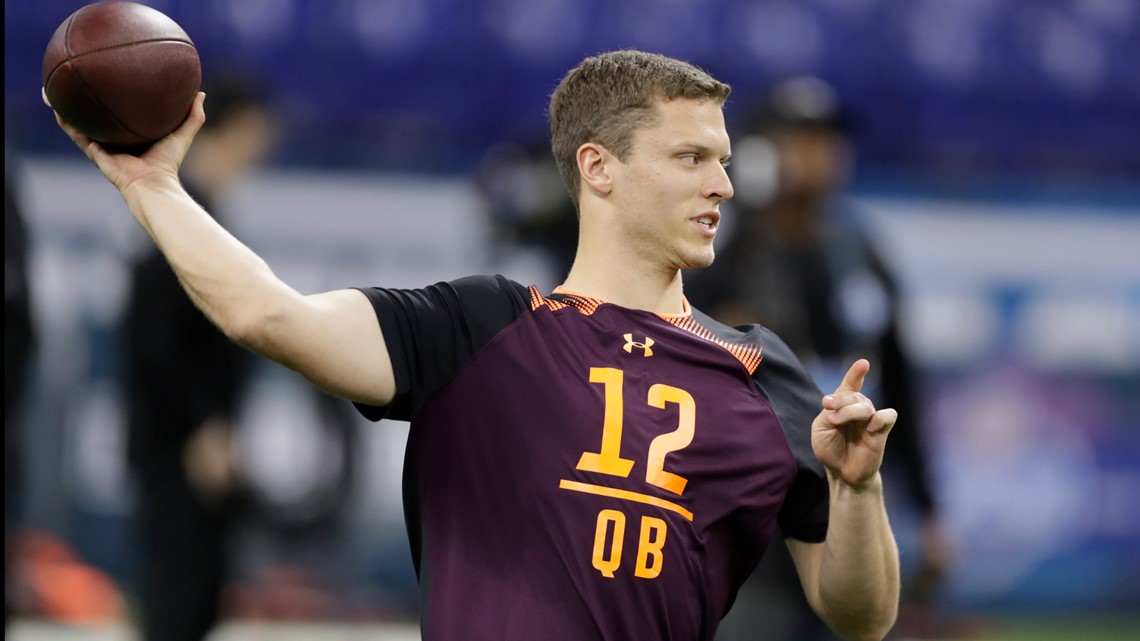 Rypien, the nephew of former Washington quarterback Mark Rypien, was a four-year starter at Boise State who threw for 30 touchdowns against just 7 interceptions as a senior last year.
The Broncos' offseason roster is now topped out at 90. The team made room by cutting receiver Chad Hansen, who spent the final seven weeks of last season on Denver's practice squad.
The Broncos' 17 undrafted rookies (including signing bonuses for the 12 who have been reported or through league source):
CB Alijah Holder, Stanford, $18,000*
LB Joe Dineen, Kansas $10,000
WR Trinity Benson, East Central (Okla.) $10,000
LB Josh Watson, Colorado $7,500
RB Devontae Jackson, $7,000
OL Brian Wallace $5,000
OL Josh Leglue $5,000
TE Austin Fort, Wyoming, $3,500
OL Quinn Bailey, Arizona State, $3,000
WR Romell Guerrier, Florida Tech, $3,000
DL Jaylen Johnson, Washington, $2,500
LB Ahmad Gooden, Samford $2,000
FB George Aston, Pittsburgh, N/A
OL Ryan Crozier, Connecticut, NN/A
CB Alijah Holder, Stanford, N/A
WR Kelvin McKnight, Samford, N/A
LB Malik Reed, Nevada, N/A
QB Brett Rypien, Boise State, N/A
*Holder got another $12,000 guaranteed in salary for a total guarantee of $30,000. Holder's guarantee exceeds the $20,000 guarantee the Broncos gave safety Jamal Carter two years ago. His $18,000 signing bonus exceeds the $15,000 the Broncos gave Phillip Lindsay and Jeff Holland last year.
In other words, Holder is a near lock to be a Bronco in 2019, either on their 53-man roster or practice squad.