Good strategy as it enabled them to trade up ever so slightly from No. 68 in the third round to No. 63 in the second round to get a speedy receiver named Marvin Mims from Oklahoma.
"I don't want to say we felt the strength of the draft was in the second round but we felt the strength of the receiver position, man, there was a group of six or seven of them and one week they might be in this order and another week in another order,'' said Broncos head coach Sean Payton before breaking out another one of his analogies. "One thing we found that was different -- a lot of these receivers we felt were in rush hour traffic Monday through Friday. And (Mims) was one it looked like he was driving on Saturdays and Sundays. He was open and it was cleaner. And that's because of his speed."
Mims, who runs the 40 in 4.38 seconds, had 54 catches for 1,083 yards last season -- an eye-popping 20.1 yards per catch. The Broncos also had the likes of SMU receiver Rashee Rice and tight ends Luke Musgrave and Luke Schoonmaker in their circle of possibilities but those prospects went earlier in the second round.
Payton indicated that with veteran assistant head coach Mike Westoff coaching him up, Mims will have a shot to become the Broncos' punt returner in 2023 while Tremon Smith, a free-agent pickup from Houston last month, would be the kickoff returner.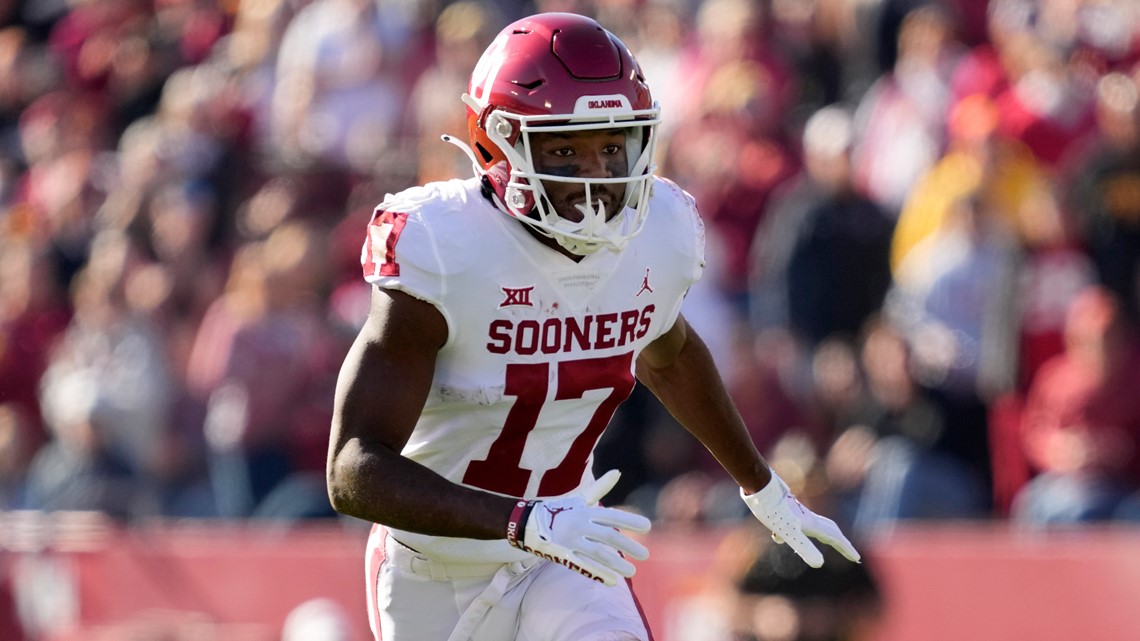 But as the third round approached, Mims was still available as was another player they coveted, Iowa cornerback Riley Moss. The Broncos essentially dropped one round - trading their fifth-round pick to the Lions but getting Detroit's sixth-round pick in return - to move up five spots from 68 to 63 to get Mims. Denver then sent next year's third-round draft pick, plus this year's fourth-round selection to Seattle for the right to nab Moss with the No. 83 pick in the third round.
"All week we had players we had targeted where if they fell close enough to us we'd go get,'' said Broncos general manager George Paton. "That was the case with Mims and Riley Moss. We just didn't want to lose those players. We just felt they were really good value for where we took them."
Sean Payton kept talking about the vision he and his coaches, and George Payton and his scouts had on the players they drafted.
Between Mims at No. 63 and Moss at No. 83, the Broncos took Arkansas linebacker Drew Sanders at No. 68.
"Sanders' vision might be one in which varied around the league because he transferred from Alabama, played some outside backer, he's played some inside linebacker,'' Sean Payton said. "He had a ton of pressure production last year. Our vision for him is of an inside linebacker, four-core special teams player who can go step down to the outside.''
After their two trades on Day 2 Friday, the Broncos have just two, sixth-round picks Saturday, the final day of the NFL Draft that otherwise has rounds four through seven.
Some players the Broncos have previously drafted in the sixth round: Running backs Terrell Davis and Mike Anderson, receivers Al Denson and Mark Jackson, tight ends Desmond Clark and Orson Mobley, guard Keith Biship, center Matt Paradis and more recently defensive lineman Matt Henningsen.