ENGLEWOOD, Colo. — If there is one certainty about the upcoming free agency for the Broncos it is that defensive linemen will part of it.
One reason is there are a bunch of good ones.
"When you look at the free-agent class,'' Broncos general manager John Elway said during his NFL Combine press conference on February 25, "without a doubt the deepest position is the defensive line."
Another reason is the Broncos' themselves contributed to this defensive line depth as their entire season-opening starting front three -- Derek Wolfe, Shelby Harris and Adam Gotsis – are among the 2020 class of free agents.
Gotsis is coming off late-season ACL surgery and won't be back. The Broncos may bring either Wolfe or Harris back. They won't re-sign both. They may not bring back either.
Whether coming or going, defensive linemen will be part of the Broncos' overall free-agent story.
What Elway and head coach Vic Fangio are looking for is the next Akiem Hicks. The 6-foot-4, 352-pound defensive tackle was a decent player for New Orleans and New England in his first four seasons when he had 9.5 total sacks. After signing a modest contract with the Bears in 2016, he took off under Fangio's system, recording 23 sacks in the three-year stretch from 2016-18. (Leading to another contract that was no longer considered modest).
Assuming the Chiefs' Chris Jones and 49ers' Arik Armstead get the franchise tag, here are some defensive linemen the Broncos may have on their wish list: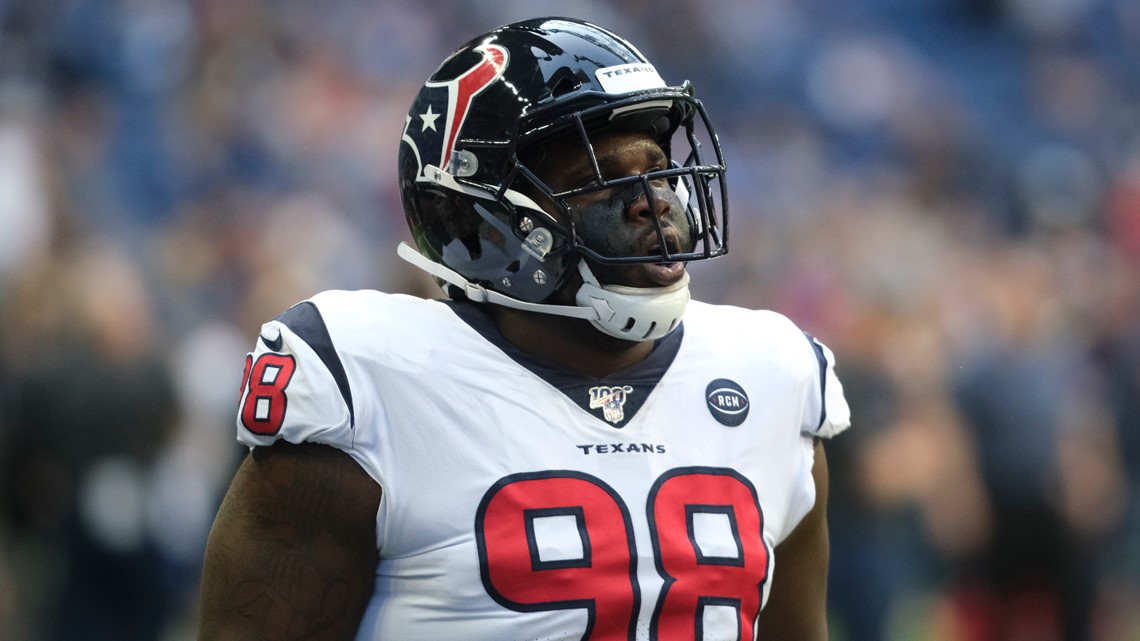 D.J. Reader, 6-3, 347, Texans
More run stuffer and disrupter than sacker. Broncos are among several teams who have expressed interest.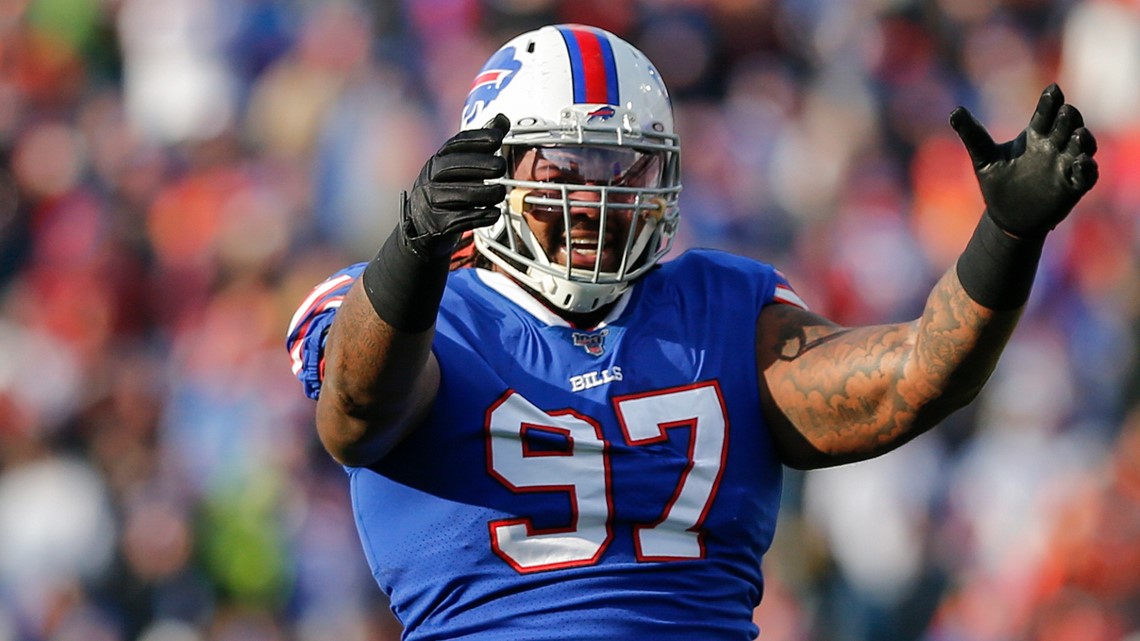 Jordan Phillips, 6-6, 341, Bills
Former Dolphin had 5.5 sacks in his first four seasons; 9.5 in 2019.
Javon Hargrave, 6-2, 305, Steelers
More nose tackle than 3-4 end in Pittsburgh, he had 10.5 sacks the past two seasons.
Quinton Jefferson, 6-4, 291, Seahawks
A slow starter who came on in seasons 3 and 4 with 3.0 and 3.5 sacks.
Jarran Reed, 6-3, 306, Seahawks
Had 10.5 sacks in 2018, but was suspended the first six games last year because of an alleged domestic violence incident (he was never charged or arrested) and finished with 2.0 sacks in 10 games.
Michael Brockers, 6-5, 305, Rams
Hard to believe he's going into his third contract as it didn't seem that long ago the mocksters and draftnicks were arguing Brockers' qualities against the defensive tackle likes of Fletcher Cox, Dontari Poe and Jerel Worthy leading into the 2012 draft.
Brockers hasn't lived up to his pre-draft hype and No. 14 overall pick status as he's averaged less than 3.0 sacks in his eight seasons. Take away his first-round expectations, though, and he's still an accomplished player.
Maliek Collins, 6-2, 308, Cowboys
A 4-3 tackle, he had 5.0 sacks as a rookie in 2016 and 4.0 sacks last season.
Derek Wolfe, 6-5, 285, Broncos
A very good Bronco since he was their first draft pick in the second round in 2012, when he had 6.0 sacks as a rookie to his eighth season in 2019, when he flourished in Fangio's system to have a career-best 7.0 sacks in 12 games.
Coming off a $9 million-a-year second contract and while he's made it clear he wants to stay in Denver, he doesn't want to take a pay cut, either. From the Broncos' side of the bargaining table, there may be concern Wolfe has played 16 games only once the past five seasons and he just turned 30.
Shelby Harris, 6-2, 290, Broncos
A 7th-round cast-off by the Raiders, Jets and Cowboys, Harris was the Broncos' biggest surprise in 2017 when he had 5.5 sacks, 3 pass deflections and a game-winning blocked field goal.
Played all 48 games in his three seasons with the Broncos. Had a career-best 6.0 sacks and NFL-most 9 pass deflections in 2019.
Switched agents to Drew Rosenhaus under the presumption he will get a new contract worth $8 million to $10 million a year.
The Broncos loved Shelby at nearly $900,000 in 2018 and even $3.1 million last year. But would they love him at $8 million-plus?
It's one of the toughest questions all NFL teams confront about two to five of their own players every year. Which is why there's free agency when the answer is no.