ENGLEWOOD, Colorado — Upon close inspection, several of the Broncos head coaching candidates seem to pair up nicely with Gary Kubiak.
An overlooked news element from the Joe Ellis-John Elway state-of-the Broncos press conference Monday at the UCHealth Training Center was that Kubiak is returning to the team. After spending the past two years as Elway's specially created position as front-office consultant, Kubiak wants to get back into coaching as an offensive coordinator.
Not as a head coach. He won't go there because of health considerations. But he does want to return as offensive coordinator, a position he held with the Broncos from 1995-2005.
And while Atlanta and Minnesota have offensive coordinator positions, Kubiak has strong roots in Denver.
"It could be on the offensive side [coaching],'' Elway said. "We'll see what that role may be, but Gary will be around."
Kubiak brings logic to the Broncos' head coaching candidate list that is laced with throwbacks. Mike Munchak? Vic Fangio? Chuck Pagano? They were hot, like, way before 2015, when the NFL still believed running the ball and defense won championships.
It's almost like the Broncos threw in Zac Taylor, quarterbacks coach of Sean McVay's high-powered Los Angeles Rams, as a candidate misdirection.
Kubiak was spotted on the TV broadcast in the John Elway/Matt Russell suite, for the first time all year, in the Broncos' season-ending loss to the Los Angeles Chargers on Sunday. Hmmm.
Kubiak also accompanied Elway and Russell on their scouting trip to observe Missouri quarterback Drew Lock this year. Hmmm.
"He's coming back, I just don't know what role,'' Elway said Monday.
Come to think about it, the Broncos will need assurances Kubiak is physically able to handle offensive coordinator duties. He admits he shouldn't take on the top job again after he collapsed and was hospitalized in two of his last three seasons as head coach – in 2013 with the Houston Texans and 2016 with the Broncos.
Everyone is certain offensive coordinator is that much safer physically? The Broncos went through three offensive coordinators in the previous three seasons. They better be sure.
Taylor, and possibly former Green Bay head coach Mike McCarthy – whom the Broncos may also interview – would kill the theory the Broncos' next head coach is about matching him with Kubiak.
Know this: Kubiak will not be part of Elway's head coach search committee. Neither will Broncos' chief executive officer Joe Ellis.
"I will meet every candidate for sure,'' Ellis said in a sit-down interview with 9News on Monday. "Having said that, I want John to have an audience that's a little bit narrower, so he can ask the questions and get a real feel for the coach and not feel any outside noise that I might bring, or extra people might bring. We don't need a search firm. It's important for John to sit down with all the candidates that he feels is a viable candidate to succeed. He's got to spend one-on-one time with him to make sure he knows he's got the right guy. Because John knows what it takes. He did it as a player, he's done it as an executive, his dad was a coach. He knows what it takes, and I have great faith he'll deliver us the next head coach and a good coach.''
Here is a look at the known Broncos' candidates for their head coaching opening:
Brian Flores, defensive coordinator, Patriots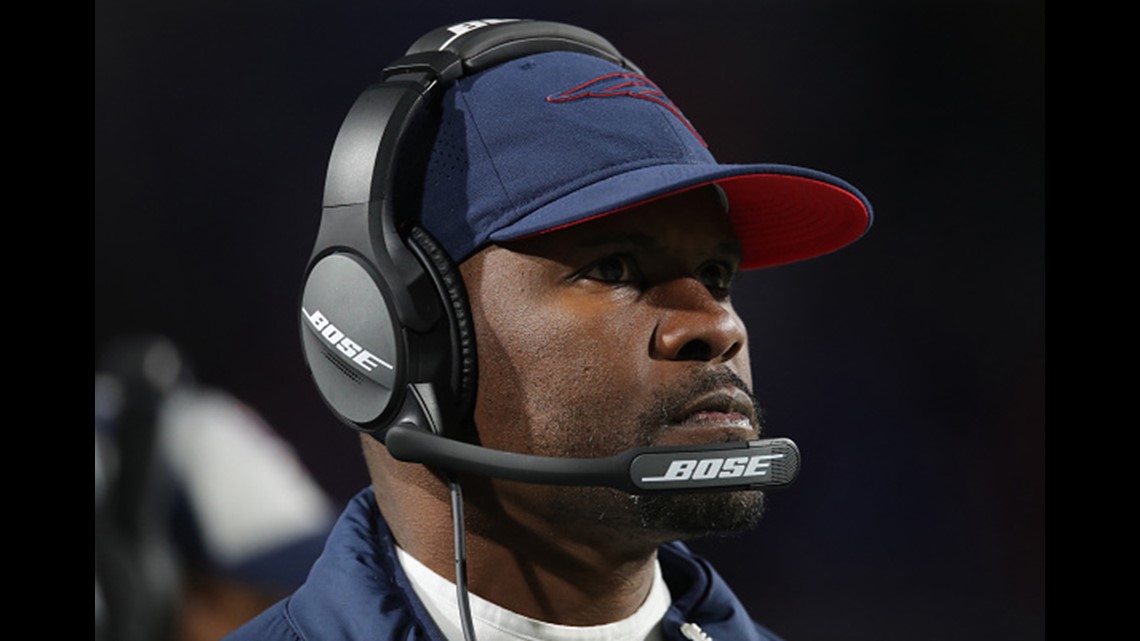 The prevailing wisdom is there is no way Elway will go there again: A one-year defensive coordinator with no head coaching experience. That was the guy he just fired. Vance Joseph.
But to this I say the Broncos should remember they did not interview 30-something offensive genius Sean McVay two years ago, no doubt because of the colossal failure that was 30-something offensive genius Josh McDaniels.
As it turned out, young and an offensive background is about all McVay and McDaniels had in common when it came to leading a team.
Flores, 37, broke into the NFL as a Patriots' scouting assistant in 2004. One of the Pats' area scouts at the time was Matt Russell, who is now Elway's right-hand man as the Broncos' director of player personnel.
The word from New England is players love Flores even though his taskmaster coaching style is hard on them. The Broncos could use that.
Flores, though, would need a proven offensive coordinator – much like McVay brought in Wade Phillips to run his defense. Gary Kubiak, perhaps?
Mike Munchak, offensive line coach, Steelers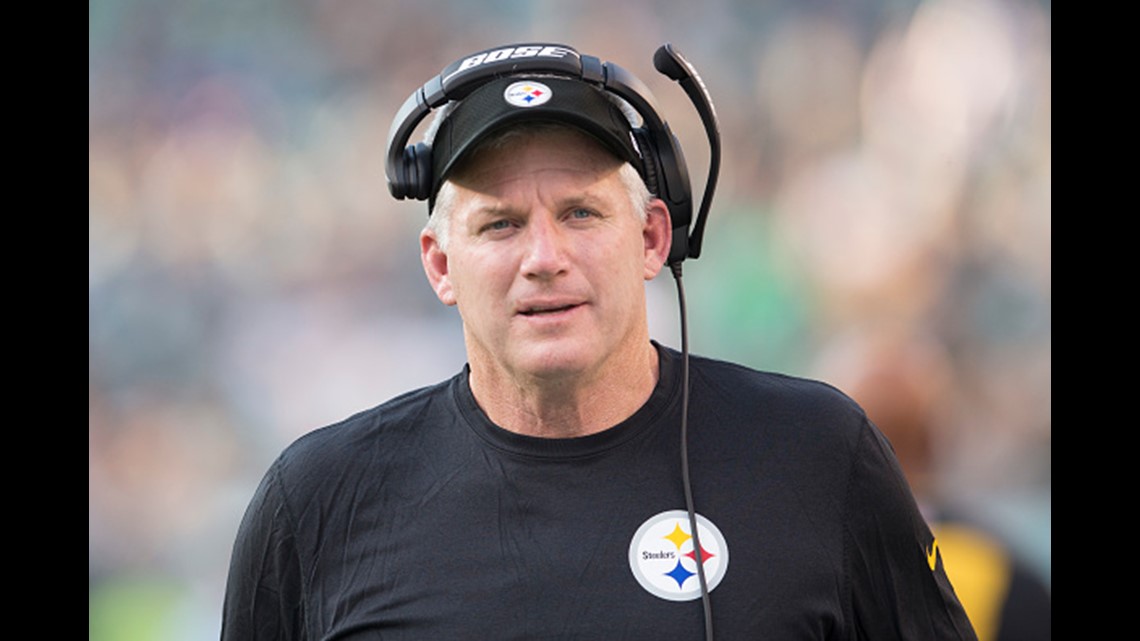 A nine-time Pro Bowl guard for the Houston Oilers from 1982-93, Munchak was 22-26 with no playoff appearances in three seasons as the Tennessee Titans head coach from 2011-13, when he matched wits against Houston Texans' head coach Gary Kubiak.
Munchak, 58, is considered one of the league's best offensive line coaches, but he wouldn't move the needle as a head coach. Maybe, the Munchak-Kubiak combination would.
Vic Fangio, defensive coordinator, Bears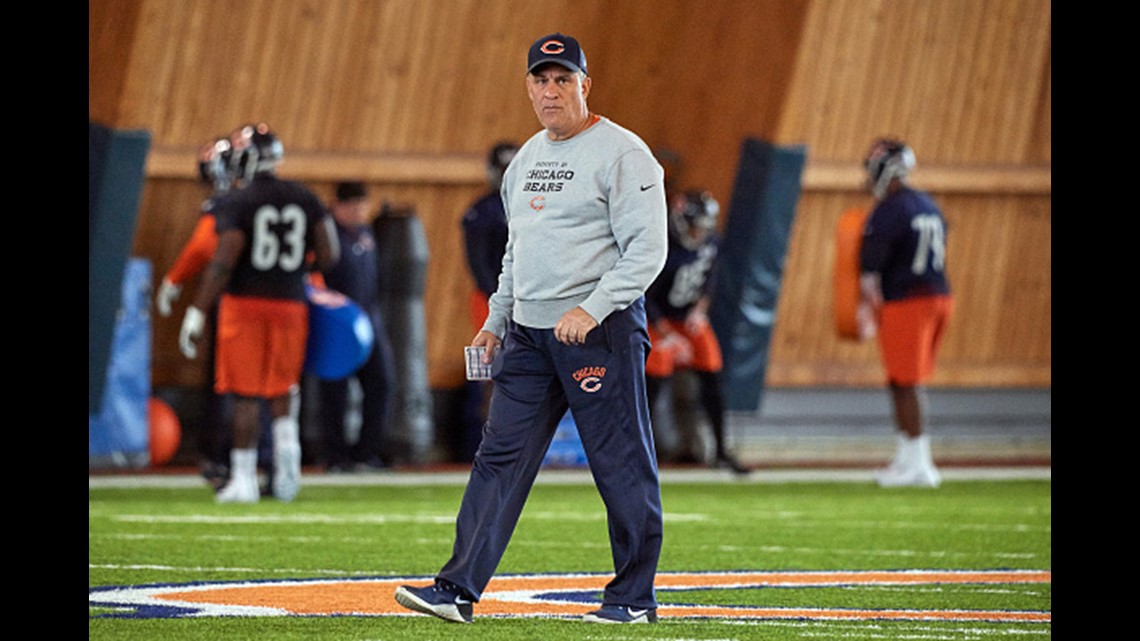 He has been a defensive coordinator since 1979 was the year of the Walkman, not a hit song by the Smashing Pumpkins.
Fangio got his first NFL defensive coordinator gig in 1995. Kubiak got his first NFL offensive coordinator gig in 1995. What a coincidence. Fangio is a 3-4 guru whose defense flourished with the addition of edge rusher Khalil Mack. Fangio would help the Broncos stick with their 3-4 system built around edge rushers Von Miller and Bradley Chubb.
And then, you know, let Kubiak handle the offense.
Chuck Pagano, former head coach, Colts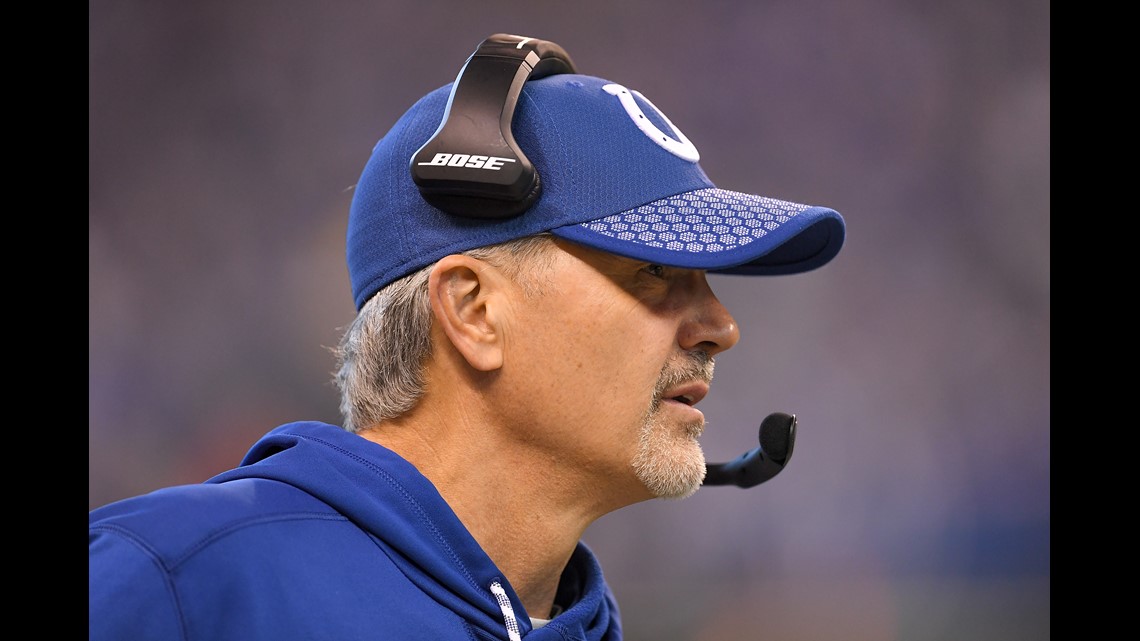 There was speculation at this time last year the Broncos thought about bringing in Pagano to replace Joseph with the possibility of luring shoulder-damaged Andrew Luck to the Rocky Mountains.
Such a theory was never confirmed but Pagano makes sense as a Broncos' head coaching candidate starting with he grew up and was raised in Boulder by Sam Pagano, the Colorado Hall of Fame high school football coach.
Chuck Pagano also had three consecutive 11-5 seasons with six playoff wins for Indianapolis from 2012-14 when he had a healthy Luck, then seasons of 8-8, 8-8 and 4-12 when health ran out on Luck.
Pagano could have his brother John Pagano – the Houston Texans outside linebackers and former Chargers defensive coordinator – serve as his defensive coordinator while his offensive coordinator would be, you know, Kubiak.
The Broncos will interview Pagano this week.
Zac Taylor, quarterbacks coach, Rams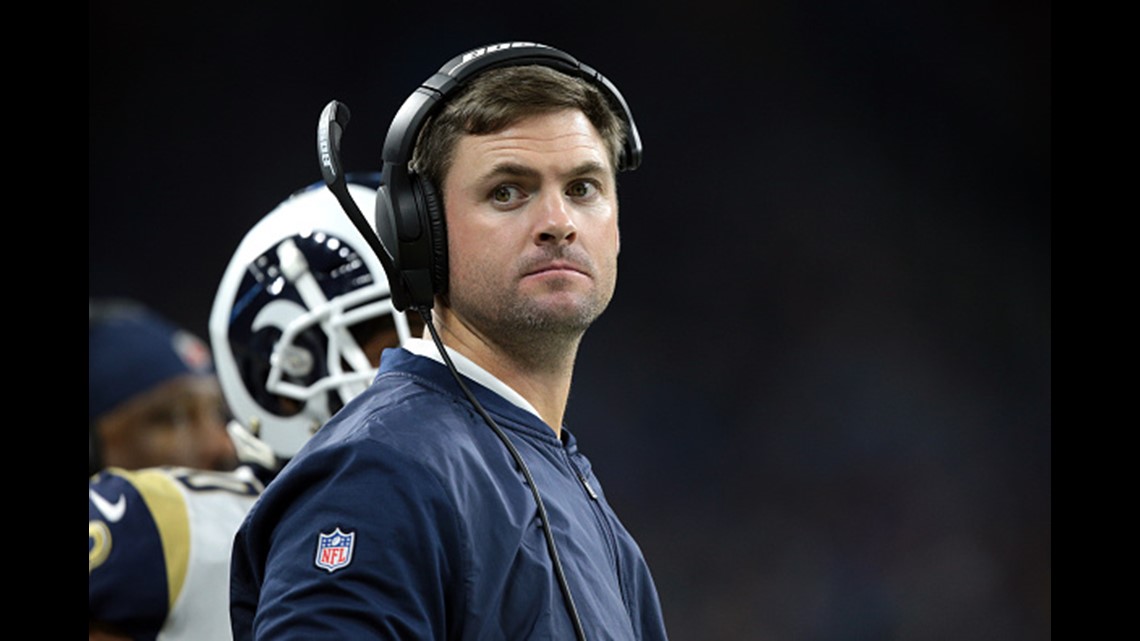 The former Nebraska quarterback and Big 12 Offensive Player of the Year may be a year away from becoming ready to be an NFL head coach. But he's working directly with Sean McVay on a Rams' offense that ranked No. 2 to the Chiefs with 421.1 yards and 32.9 points per game.
As the Patrick Mahomes/Andy Reid Kansas City Chiefs are the offensive standard in the AFC West, it would be irresponsible of the Broncos to not hear what Taylor is selling.
Mike McCarthy, former head coach, Packers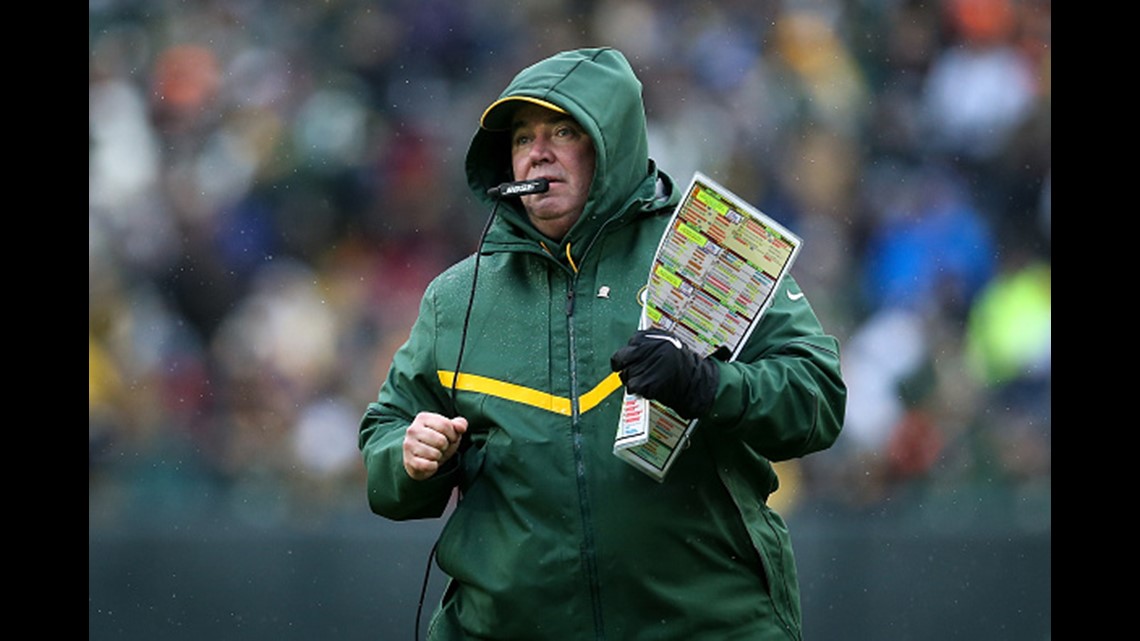 Unlike the previous five candidates, the Broncos do not have an interview scheduled with McCarthy. But they've been in discussions about possibly setting one up.
McCarthy, 55, is simply the top head coaching candidate on the market, the only one who has a Super Bowl ring as head coach, which he earned during the Packers' No. 6-seed run through the 2010 postseason.
A Pittsburgh native who posted a 125-77-2 record in 12 seasons with the Packers with the likes of Brett Favre and Aaron Rodgers as his quarterback, McCarthy is most often associated with head coaching openings in Cleveland, Arizona and the New York Jets, who all have first-round quarterbacks coming off their rookie years.
The Broncos don't have a first-round quarterback, but they may use their No. 10 overall draft pick for one in April. Unlike the Browns, Cardinals and Jets, the Broncos offer Denver for McCarthy and his wife Jessica to raise their two grade-school children.