DENVER — There were two major coach and scout conventions this week.
The East-West Shrine Bowl in Las Vegas will finish up its week of practices Tuesday. A full complement of Denver Broncos personnel staff and scouts -- led by second-in-command Darren Mougey and college scouting director Brian Stark -- were there observing.
The same Broncos group of personnel and scouts, and about a handful of assistant coaches, next traveled to Mobile, Alabama, for the week of Senior Bowl practices that will be held Tuesday, Wednesday and Thursday.
The Broncos don't need a head coach at no stinkin' coach conventions!
For now, Broncos general manager George Paton is tied up helping owner Greg Penner try to find a new head coach. There is hope -- no guarantee, but hope -- a new head coach will be identified by week's end. About all team sources tell 9NEWS is the Broncos are well-positioned with multiple good options.
Could the Broncos branch out their search and talk to, say, Bengals offensive coordinator and former Broncos offensive quality control coach Brian Callahan or defensive coordinator Lou Anarumo, who has had decent success against Broncos' nemesis Patrick Mahomes II and Andy Reid of the Kansas City Chiefs?
Not as of Monday. No requests came out of Dove Valley as of Monday evening. With tomorrow bringing no promises, here's where it stands with the Broncos' current list of eight candidates:
Sean Payton
Those who know the former Saints head coach say they wouldn't put it past Payton if he was trying to send a message by wearing an orange tie and matching pocket square with his gray suit Sunday on the FOX NFL Kickoff program.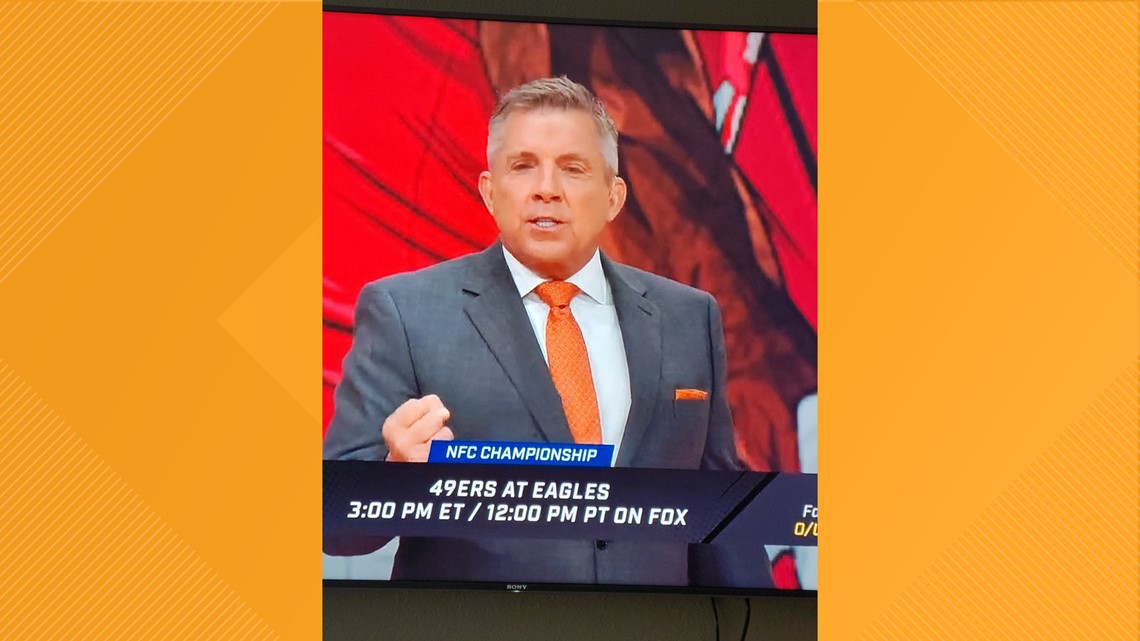 For what the Broncos need – a leader who knows how to establish a winning culture, and more specifically a reboot for quarterback Russell Wilson – there is not much argument Payton is the best candidate in this year's coaching cycle.
In his first season with the Saints in 2006, he helped lift the spirit of New Orleans from the previous year's Hurricane Katrina disaster by turning a team that went 3-13 the previous year to a 10-6 playoff team. So he can turn around an NFL program immediately.
He is also the most complicated and costly candidate.
Because he is under contract with the New Orleans Saints through the 2024 season, their general manager Mickey Loomis reportedly is asking for two first-round picks in return.
A preposterous bargaining opener, perhaps, but no one ever opens negotiations with a lowball offer. The Broncos simply won't go there as they are but a year removed from surrendering two first-round draft picks and two second-round selections to acquire Wilson. The Broncos do have the No. 29 overall pick in the first round of the 2023 draft, and an extra third-round pick. They also have quality veteran players who could be used in lieu of draft picks.
What daya say, Mickey? Huh, Mickey, huh?
Back to the orange tie and matching pocket square. Was Payton sending a message to the Broncos to come get me? Or to the Saints to let me go?
Working out a trade takes time. Working out a contract for Payton, who reportedly seeks a multiyear deal worth at least $20 million, would also take time. For now, Payton's attached strings are like leaden pipes. Time will tell if the Broncos are willing to cut through them.
Jim Harbaugh
Understand, the meeting held between the Broncos' Greg and Carrie Penner and Michigan head coach Jim Harbaugh last Monday in Ann Arbor was a mutual arrangement. The Penners wanted to meet Harbaugh in person and Harbaugh wanted to meet the Broncos' owners. It wasn't an interview per se as a discussion.
It's possible a key date for Harbaugh, one way or the other, may be National Letter of Intent Signing Day on Wednesday. Besides the Broncos, the Indianapolis Colts, Harbaugh's first NFL team as a quarterback, have also expressed interest.
While Michigan president Santa Ono was proclaiming the glory of Ann Arbor eateries and winter sport student-athletes on his Twitter account this past weekend, his head football coach seemed to be waffling on his Jan. 16 commitment to his alma mater. There has been no news of a more lucrative contract extension for Harbaugh and the NCAA is reportedly irked not so much by his alleged minor misdeeds but his misleads.
How can Harbaugh effectively recruit if he doesn't slam the door on the Broncos or Colts? It's logical to assume his firm intent would become known by Wednesday.
Dan Quinn
The Broncos and the Cowboys' defensive coordinator initially expressed mutual interest, but Quinn decided to withdraw from all head coach consideration. Even if the Broncos decided to check back in -- and Penner and Paton have checked back in with everybody -- Quinn seems like the type who would honor his commitment.
DeMeco Ryans
All reports have Ryans, the 49ers' highly accomplished, young defensive coordinator, taking the Houston Texans' head job, but until the Broncos hear they're out – and they haven't as of Monday night – they're still in.
Jim Caldwell
Among the four coaching candidates – Caldwell, Raheem Morris, David Shaw and Ejiro Evero – who have been told they will not be brought back for a second interview, Caldwell may have the best chance of staying alive in the search. Caldwell not only has previous head coaching experience, but successful experience – he posted five winning records and four postseason appearances in his seven years with two teams.
David Shaw
The former Stanford head coach impressed Penner, Paton and co-owner Condoleezza Rice with his coaching resume and interview. But the transition from college back to the NFL might be eased by at least one season as an offensive position coach.
Ejiro Evero
Denver's impressive defensive coordinator interviewed for all five NFL head coaching vacancies this month. If he doesn't get one, the Broncos would love to have him back as their 2023 defensive coordinator. But the Broncos' new head coach, whoever it is, will likely have the final say.
Raheem Morris
Appears to have a better chance for the head job with the Colts than the Broncos.