KUSA — The Broncos are in the process of trying to add a receiver and are taking a look at veteran Corey "Philly" Brown, a source close to Brown told 9NEWS.
Brown, 26, played three seasons for the Carolina Panthers from 2014-16, catching a combined 79 passes for 1,019 yards and seven touchdowns. He also had a 79-yard touchdown punt return for Carolina in 2014.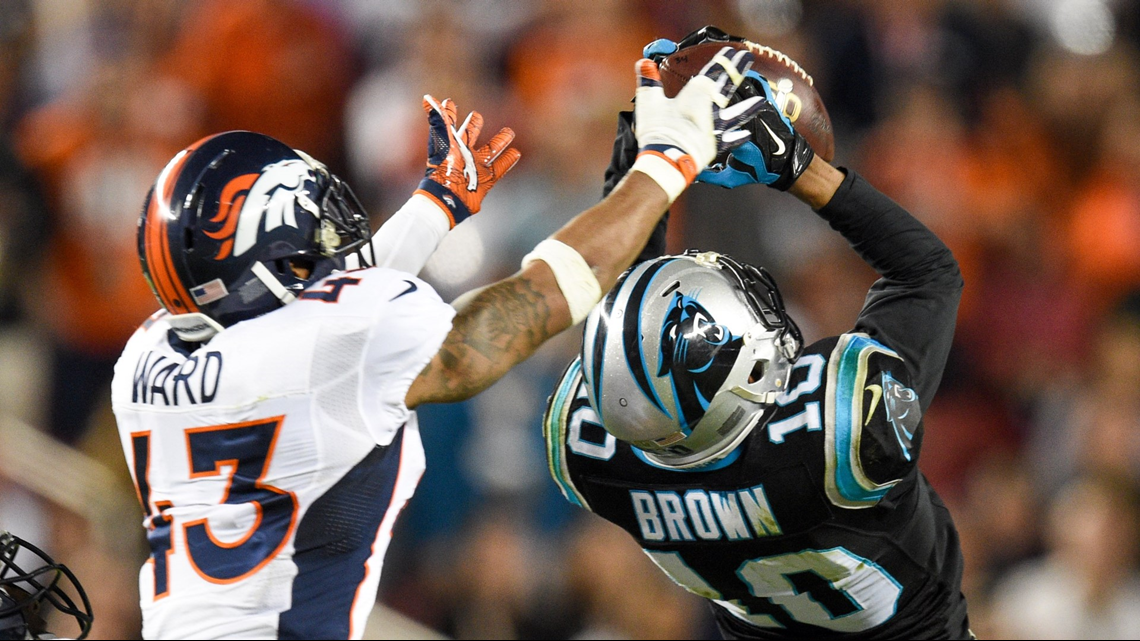 He had a big game against the Broncos in Super Bowl 50, catching four passes for 80 yards.
Brown signed a one-year contract with the Buffalo Bills last year, but spent just one week on their roster during the regular season and didn't play in a game.
PHOTOS | Corey Brown Through the Years
The Broncos have a need at the receiver position after Carlos Henderson and Jimmy Williams were placed on the Reserve/Did Not Report list Wednesday. One roster opening was filled by rookie Mark Chapman and the Broncos may use the other vacancy on the veteran Brown.