ENGLEWOOD, Colo. — The Broncos have reached a 2-year, $5.7 million contract agreement with tight end Nick Vannett, sources tell 9NEWS.
He's primarily a blocking tight end at 6-foot-6, 261 pounds but Vannett is also a decent receiver, catching 29 and 17 passes the past two years as a No. 2 tight end with Seattle and Pittsburgh.
Interest in Vannett eventually came down to San Francisco and the Broncos, sources told 9NEWS. The 49ers made a one-year offer, while Broncos' general manager John Elway has been insisting on minimum, two-year deals with his new players this season. All six newcomers since the start of the 2020 league year on Wednesday -- cornerback A.J. Bouye (2 years, $27 million), defensive tackle Jurrell Casey (3 years, $38 million), right guard Graham Glasgow (4 years, $44 million), running back Melvin Gordon (2 years, $16 million), backup quarterback Jeff Driskel (2 years, $5 million) and Vannett -- all have minimum 2 years under Broncos' control.
Elway's thinking: He wants players who want to be Broncos, players who will buy head coach Vic Fangio and their organizational way of operating.
It wasn't immediately clear what Vannett's acquisition will do to the future of Broncos' tight end Jeff Heuerman. Noah Fant was the Broncos' first-round, rookie starting tight end last year with Heuerman playing 45 percent of the offensive snaps.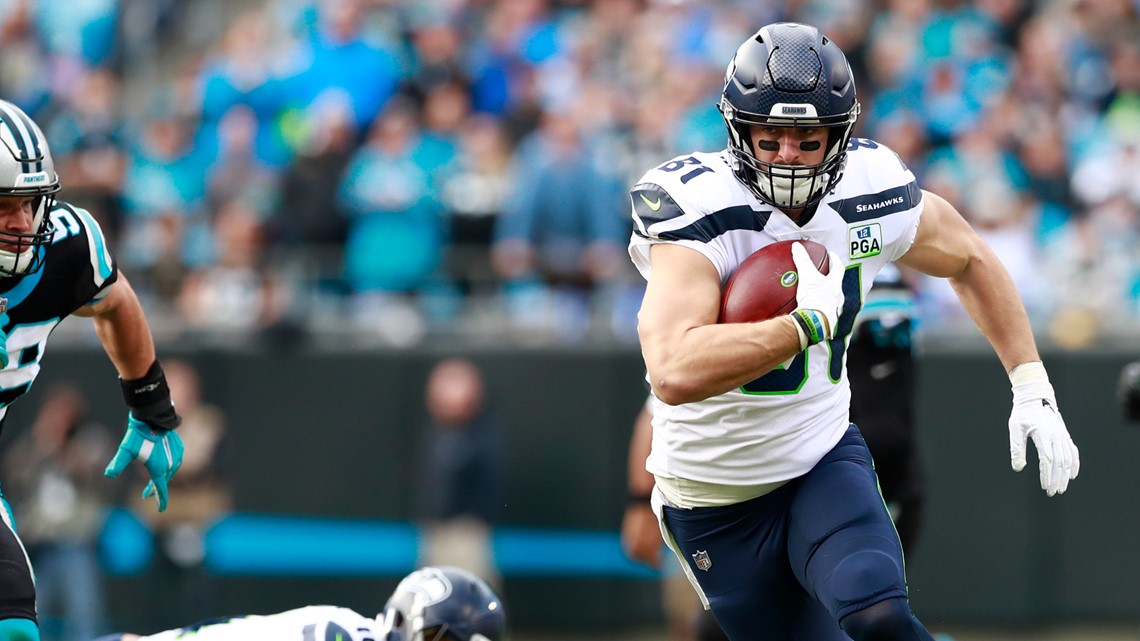 Vannett figures to play the role Heuerman did last year. A third-round draft pick out of Ohio State in 2015, Heuerman has one more year at a non-guaranteed, $3.875 million left on his contract.
Vannett will get $3 million this year on a $1.75 million signing bonus, a $1 million salary and $250,000 in maximum per game roster bonus, a source told 9News. The signing bonus and $750,000 of his salary are fully guaranteed. He is due to draw a $2.7 million total in 2021 on $2.25 million salary, $100,000 workout bonus; $350,000 in max per-game roster bonus.