ENGLEWOOD, Colo. — To hang around Jerry Rosburg these last few days is to wonder why special teams coordinators don't get more of a shot at head coach positions.
Rosburg hasn't led the Broncos through a game, yet. He'll get the most challenging of debuts Sunday when the 4-11 team he inherited visits the 12-3 Kansas City Chiefs in the hostile environment that is Arrowhead Stadium. But to listen to him preach as interim head coach is to come away thinking he already may have a greater command of his entire roster than his predecessor Nathaniel Hackett did in the early stages at that role.
Not that it was Hackett's fault. Like many first-time head coaches, Hackett came in from the vacuum of an offensive coordinator. NFL teams like to hire offensive or defensive coordinators even though their experience is mind-tunneled to one side of the ball. Special teams coordinators, like head coaches, must have a macro view. They deal with players on both sides of the ball and deal constantly with personnel change, whether because an injured starter is replaced by a special teams player, or a special teams player is cut, promoted or injured. They know the back-end of the roster as well as the star-studded surface.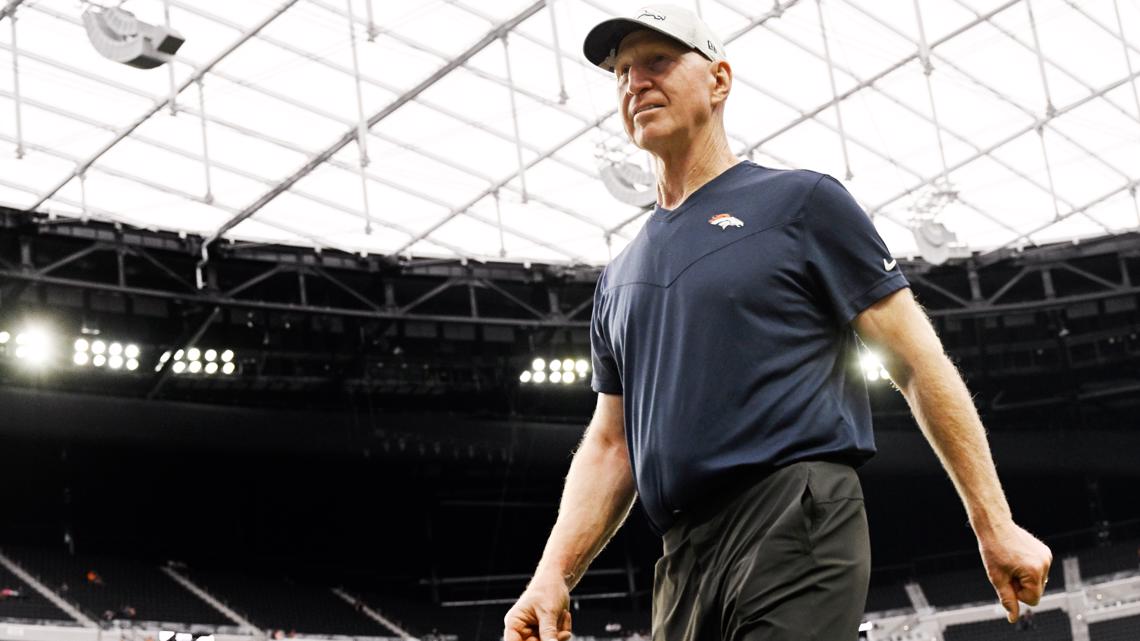 Rosburg, a tall, angular former Division I-AA All American linebacker at North Dakota State, spent 18 years as an NFL special teams coordinator before retiring prior to the 2019 season, He returned three months ago, at general manager George Paton's behest, to help out Hackett as a game-management consultant. His experience arguably makes him more qualified than most coaches to take on the head job.
"There's one guy in particular you might be familiar with who's proven the fact that a special teams coach can transition into a head coaching role and have success and that's John Harbaugh,'' Rosburg said in a sit-down interview with 9NEWS this week in reference to the Ravens' head coach who Rosburg called boss for 11 seasons. "There's a lot of great special teams coaches currently and there's been a long run of them who haven't had opportunities. And I carry that with me with this task that I have at hand.
"Knowing the roster, coaching every player on the team, that's one of the things I embraced about being a special teams coach is I got to engage with everybody. Including the backup quarterbacks, the holder. It does prepare you for every eventuality because you have to be a game manager because there's so many situations in special teams that are unique. The rulebook is full of special teams' situations. Yes, coaching every player is really an advantage to the head coaching role."
That the Jerry Rosburg story has added a chapter as NFL head coach, however brief it may be, is so unlikely, it can't be made up. He started with two years as an assistant football coach at a high school in North Dakota, then embarked on a 20-year stint at various colleges as a defensive backs and linebackers coach. Then came the 18 years in the NFL on special teams.
Never before had he been a head coach. And now at 67, he is for the Broncos and for the final two games of this disappointing season.
"I have been a head coach before,'' Rosburg said.
It seems at Shanley High School where he was an assistant football coach in 1979-80, the Catholic school's Bishop walked out to football practice knowing Rosburg had played some hockey and told him, 'Our hockey coach just resigned, you're our new head hockey coach."
"Don't sell that experience short,'' Rosburg said with a half-smile. "It was quite an experience."
Later, his son Jerad Rosburg became a 6-foot-2, 205-pound defenseman who has spent the past four seasons playing for the NHL Dallas Stars' AHL affiliate.
OK, but still, Rosburg is getting his first NFL head coaching gig at a time when most of his initial coaching friends have long started cashing social security checks.
"Yeah, it's very remarkable,'' Rosburg said. "I don't take it lightly. I'm honored by this opportunity. I've grateful to the Penner family, Greg and Carrie and Mr. Walton and to George for this opportunity. I'm grateful for Nathaniel for bringing me here in the first place."
Rosburg grew up in Fairmont, Minn. about two hours from both Minneapolis to the north and Sioux Falls, S.D. to the west. Hockey country. He played hockey and football. After playing college football in Fargo at North Dakota State, Rosburg stayed in town to coach two sports at Shanley High School, then took on the vagabond coaching life, making stops at Northern Michigan, Western Michigan and Cincinnati, where the special teams would become his close friend, John Harbaugh. Then it was the University of Minnesota, Boston College and Notre Dame before breaking into the NFL with the Cleveland Browns, followed by the Atlanta Falcons.
When Harbaugh became the Ravens' head coach in 2008, he hired Rosburg to be his first special teams coordinator. It was Rosburg's 10th stop in his career and stayed for 11 seasons before retiring. During his time in Baltimore, his daughters played competitive volleyball on club teams that took the family to tournaments at the Denver Convention Center.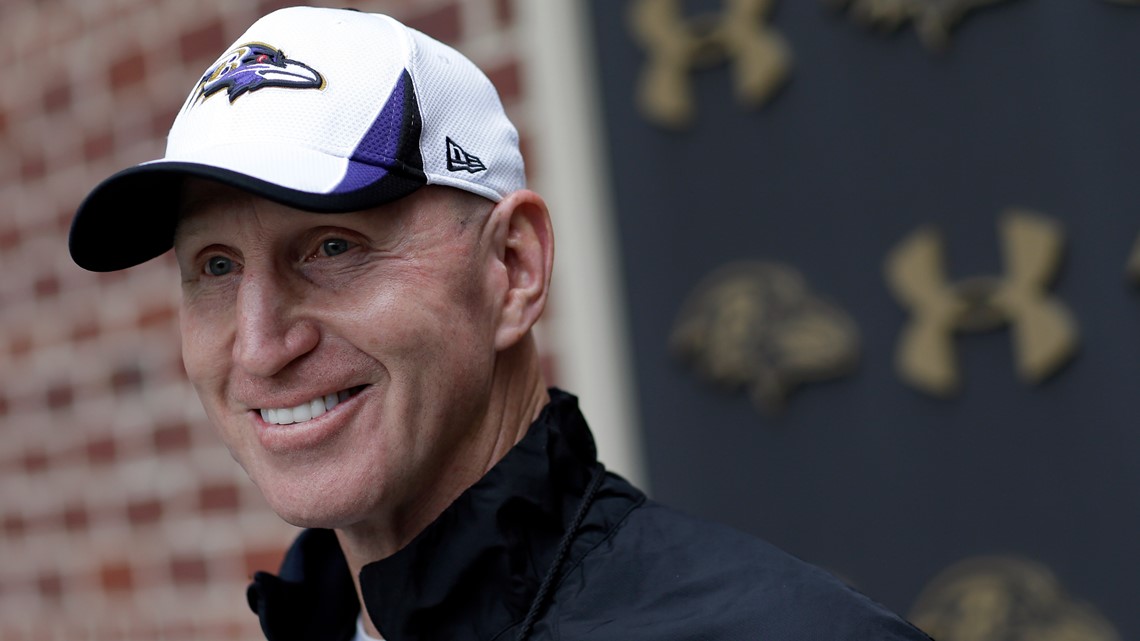 Rosburg has spoken glowingly of Colorado's majestic beauty in each of his three press conferences this week. He was pitching hyperbolic chambers during his time away from football when he got a call from Paton. Hackett had struggled mightily with clock management in his first two games as a Broncos' head coach -- a 1-point loss at Seattle and hard-fought win against lowly Houston – before he asked Paton for help.
Hackett didn't know Rosburg – who said he accepted the game operations position because of his relationship with Paton – but the two hit it off. One characteristic of a quality special teams coordinator is they have to be well-organized – they deal with eight units (kickoff, kickoff return, punt, punt return, extra point, extra point defense, field goal, field goal defense), while offensive and defensive coordinators only deal with one – and Rosburg had it.
When Hackett's shortcomings as the head coach couldn't be rectified enough to prevent a 4-11 record that concluded with a 51-14, a loss to the 4-10 Rams at Los Angeles on Christmas Day, CEO Greg Penner felt he had no choice but to announce to the team's fan base that enough was enough. Hackett was let go. Paton picked Rosburg as interim head coach after defensive coordinator Ejiro Evero declined for both personal and professional reasons.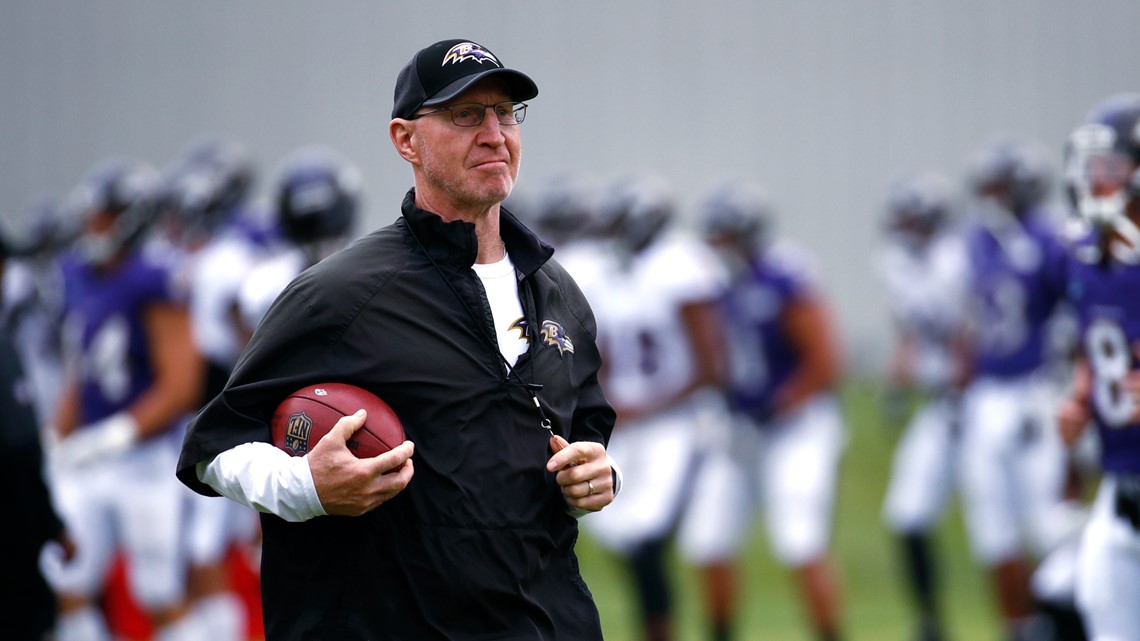 Rosburg eagerly accepted, although, with mixed feelings.
"Nathaniel is the one who brought me here and I'm replacing the man who brought me here which is a bit unusual,'' Rosburg said. "Having said that, I'm embracing the opportunity. I'm uplifted by the response I got from the players and the coaches, in particular during practice. We can say a lot of different things but I think the actions we take really speak to how you really feel and I was through three or four periods of the practice and I started to feel like, 'You know what? These guys are buying in and I'm encouraged by that."
"We have a lot of work to do and we have a formidable task but I'm appreciative of our players and coaches, the way we handled ourselves in practice today."
Still, Rosburg will be dealing with a short deck. The Chiefs have dominated the AFC West Division the past seven years, winning 14 straight against the Broncos along the way. Rosburg hasn't tried to bury the Chiefs' dominance over his team. He's exposed it with seemingly the strategy of renewing motivation to halt it.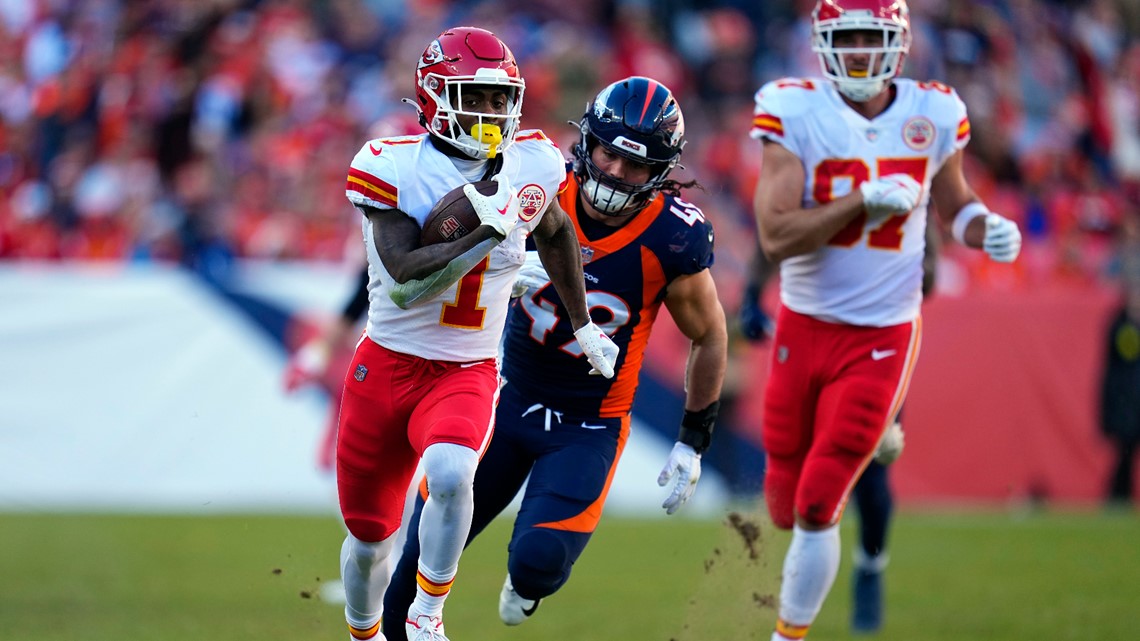 "When I learned of it, it shocked me because of all the success the Broncos' franchise has had,'' Rosburg said. "But it is what it is and we have to face reality. I know our players don't like it, and I know our organization doesn't like it and I'm completely certain that our fans don't like it. So it's our job to try and change reality. So. Let's go."
Rosburg said Wednesday he wants to see the Broncos play the way he envisions an NFL team playing. He didn't elaborate until 9NEWS asked him to during our sit-down interview.
"I preached through all my special teams life with the speed in which you play the game you can watch a player play and tell whether he knows what he's doing or not,'' he said. "Whether he understands his job or not. I want our guys to know what they're doing. Play fast."
"And then the second part of that formula is, how are you finishing a play. Are you running all the way through it. Are you doing the little extras that make the difference between a 20-yard run and a 60-yard run. Every once in a while you'll see an incredibly finished play where a guy is running after the ball, chasing the ball and suddenly something happens and he's there to make it. Where a normal player might not have done that. Those are the difference-making plays in my eyes.''