ENGLEWOOD, Colo. — As the Broncos' new starting defensive tackle, Shelby Harris is about 30 pounds lighter than the starter he is replacing, Domata Peko.
Which says something about the 3-4 defensive front new head coach Vic Fangio employs compared to the 3-4 Broncos coaches Vance Joseph and Joe Woods set up in previous seasons.
Peko, who is currently a free agent, is a traditional, blocker-eating, run-stuffing, nose tackle. Harris is more of a gap, defensive tackle whose greatest asset is penetrating the backfield, especially on passing downs.
Harris is getting a chance to step up a notch this year as he is promoted from third-down inside pass rusher to potentially an every-down defensive tackle.
He's been a tremendous story to this point. A seventh-round draft pick who was waived six times – four times by the Raiders, once by the Jets and once by the Cowboys – before finding his home in Denver in 2017 when he had 5.5 sacks and a game-saving blocked field goal in a season-opening win.
Harris started slow last year and finished with just 1.5 sacks, although he did come through with a game-saving interception in the end zone against Pittsburgh's Ben Roethlisberger.
Going from nowhere to relevant is one thing. Can Harris go from backup to starter? As former Broncos head coach Gary Kubiak liked to say about such predicaments, "We're fixing to find out."
"I feel like this year will be a good year for me,'' Harris said six weeks ago. "This defense really, I feel like, does me well. I'm just excited to go out there and make plays in this defense."
With the Bronco players reporting to training camp Wednesday, here's a roster preview of their defensive line:
The top four from this position group – Wolfe, Peko, Gotsis and Kerr – developed an extremely close bond on the field, in meetings and off the field last year.
Losing Peko and adding the rookie Dre'Mont Jones will no doubt change the chemistry but so it goes as all NFL teams are always trying to get younger.
Jones is a third rounder who will have to develop on the fly this year with the idea he would be ready for a starting role in 2020.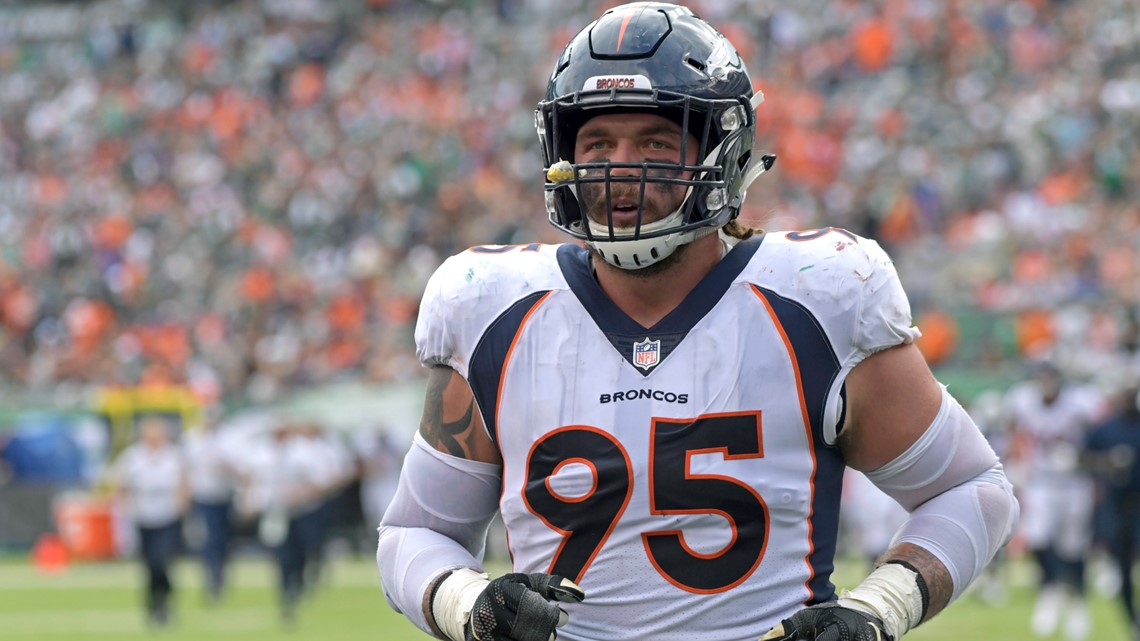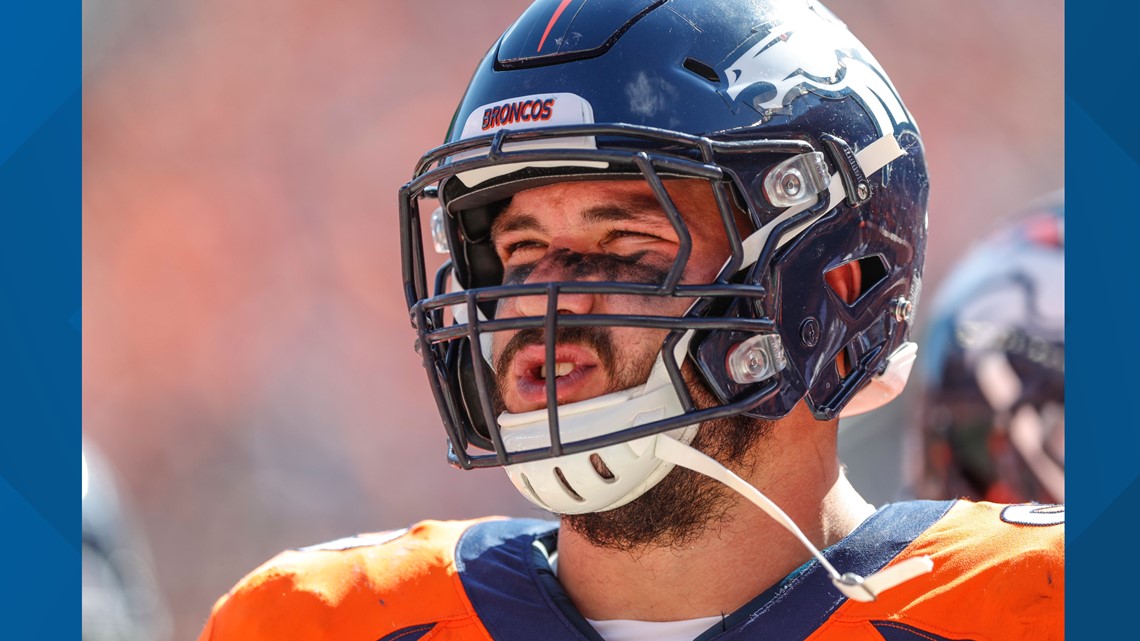 Gotsis came on last season and made more plays than any other defensive lineman in the second-half of last season. Wolfe continues to set up outside pass rusher Von Miller on the pass rush but he'd like a few more sacks himself.
*Others: Billy Winn, Mike Purcell, DeShawn Williams, Deyon Sizer
The veteran Winn would have a real shot if he can rebound from a two-year absence because of a torn ACL. But that would mean beating some long odds.
Wolfe, Harris and Gotsis. All three are in the final year of their contracts. Wolfe is finishing up his second contract that paid him an average of $9.18 million a year so he will really need a special season if he is to get another deal and finish out his career with the Broncos.
Gotsis is finishing up his rookie deal. The Australian native has improved significantly each year and if he does so again in season 4, he could be in line for a potential $7 million- to $10 million-a year contract.
Harris is a restricted free agent this year who will become an unrestricted free agent after this season.
Although Kerr was brought back with a $600,000 signing bonus that was included within a two-year, $5 million contract, he will have to show up ready to compete on Day 1 of camp if he is to ward off all competitors for a rotational spot on the game-day roster.
Former second-round pick DeMarcus Walker has bulked up to 300 pounds (he got down to around 250 by the end of his disappointing rookie year when he was asked to play outside linebacker) as he may be finally settles into what he probably does best – rush the passer from the inside in nickel situations.
Kerr and Walker figure to be in a battle for that No. 5 defensive line position.