ENGLEWOOD, Colo. — For all the wondrous excitement Phillip Lindsay brought to the Broncos and NFL last year, he will always have to prove he can do it again.
He will always be smallish in stature. He will always be undrafted. He will always be taking on the world of NFL scouts, executives and talent evaluators he has so badly humiliated.
Lindsay was the NFL's best rookie running back surprise in nearly two decades when he rushed for 1,037 yards last year. And he reached the coveted milestone even though he was ejected early from one game and missed the final game because of a game 15 right wrist injury that required surgery.
Still, because he finished last season with an injury that caused him to essentially miss the Broncos' offseason, and because he is small even by running back standards at 5-foot-7 ¼, 184 pounds, Lindsay must endure doubts as to how long he will be able to sustain the punishment of an every-down back through a 16-game season.
What Lindsay's doubters have always underestimated, though, is the strength of his heart and intelligent maturity of his head.
"You have to prove that every year,'' Lindsay said in June. "This league stands for 'Not For Long,' but you have to make it as long as you can. That's by grinding every day. For me, it's just about going out there and earning this coach's respect, the whole coaching staff. The running backs coach (Curtis Modkins) knows what I can do, but it's about earning coach (Vic) Fangio, coach (Rich) Scangarello, all their respect, and I'll do that. That's the type of person I am. I'll never run away from anything."
Besides, his lack of size is an advantage when mixed with his incredible quickness and uncommon strength. So many times last year, it appeared the defenders never saw him until it was too late as he burst through a hole.
Lindsay is expected to be ready for 11 on 11 team drills on the first day of training camp next week. His reps will be monitored, which is fine, because backup running backs Royce Freeman and Devontae Booker get their share of game-day playing time, anyway.
A preview of the running back position as the Broncos close in on the start of training camp next week:
Overview
Running back may be the one position above all others where status quo is plenty for the 2019 Broncos. Lindsay is speed and quickness. Freeman is power. Booker is athletic versatility who can catch and block.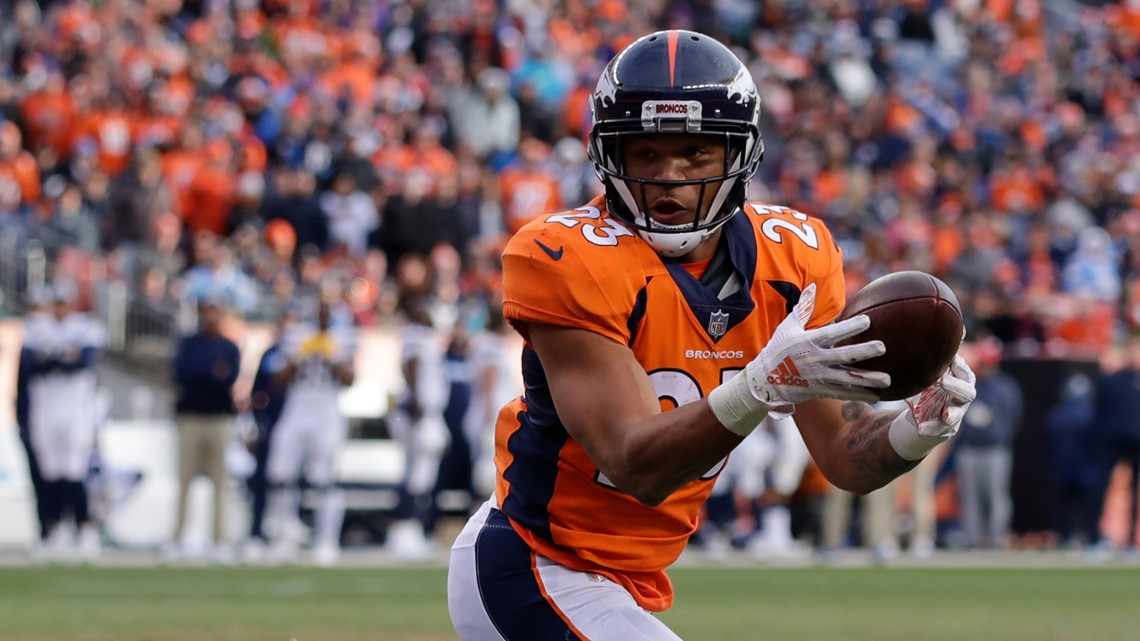 And Andy Janovich may be the league's most underrated fullback.
The offensive system utilized by new offensive coordinator Rich Scangarello figures to be running back friendly. Remember, the one cut off the zone blocking running scheme the Broncos used to such great success from 1995-2005 when Mike Shanahan was their head coach and Gary Kubiak was their offensive coordinator? It's kind of like that. Kyle Shanahan learned that system from his dad and Kubiak and Scangarello got his offensive approach from Kyle Shanahan.
Starters
Lindsay at tailback; Janovich at fullback.
Janovich played 15 percent of the snaps last year and while his leading blocking skills deserve more, you don't want a fullback playing too much more in today's wide-open offensive era. Now if the Broncos are milking a two-score lead in the fourth quarter, by all means, Andy, knock yourself – and those linebackers filling the gap -- out.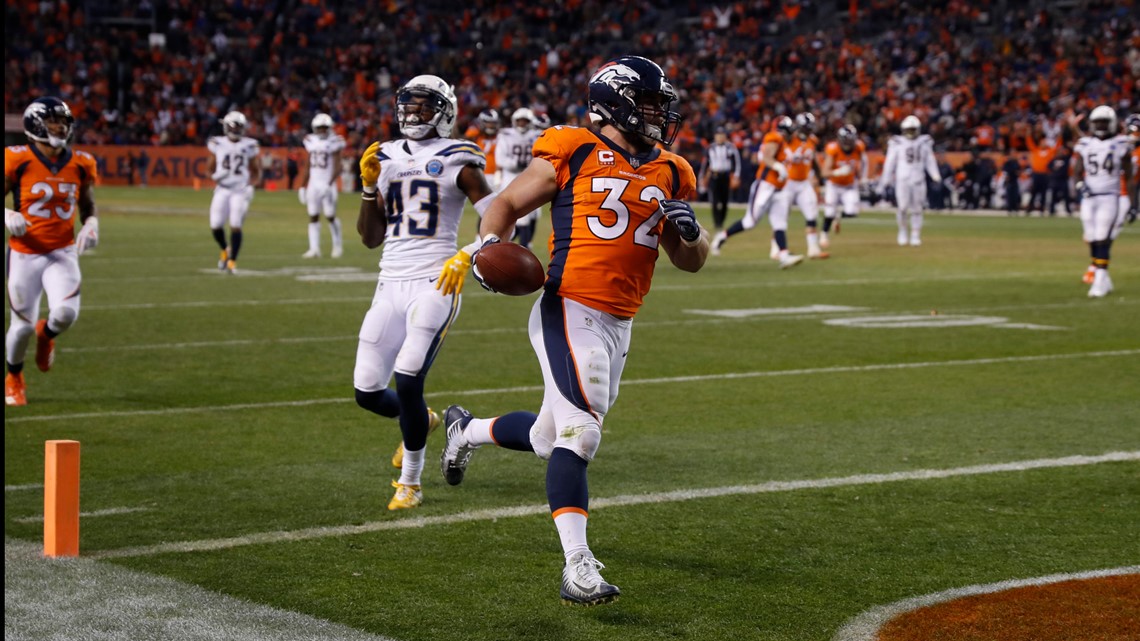 Backups
As a third-round rookie last year, Freeman started the first seven games before a high ankle sprain forced him to, first, miss two games, and secondly, surrender his starting position upon his return to Lindsay.

Booker has settled into a third-down role as he was a rare back who had more catches (38) than rushing attempts (34) last year.
Camp Watch
All eyes will be on Lindsay as he returns from his wrist injury. If a back is going to have an injury, it's better to have it occur to an upper extremity.
Camp competition
Lindsay averaged 15.1 touches a game last year with Freeman and Booker combining for 14.8.
There's a chance Freeman gets a touch or two more and Lindsay gets one or two less. But Lindsay is such a big-play threat, I wouldn't be surprised if the Broncos' coaching staff can't resist giving him more touches.