John Elway was refreshed and relaxed with sleeves rolled.
It was a Monday in early February, Elway's first day back in his Bronco general manager's office following a week-long vacation to Necker Island with his top lieutenant Matt Russell. Armed with an extra pick in both the fourth and fifth rounds, Elway in the hours upon returning from the Caribbean placed a call to Baltimore Ravens' general manager Eric DeCosta.
What would it take to get quarterback Joe Flacco?
Had the compensation demands been too steep, Elway would have moved on, maybe to Philadelphia's Nick Foles.
But within 48 hours, Elway and DeCosta verbally agreed in principal on a trade that would become official a month later with the start of the league season: One of the Broncos' two fourth-round draft picks in return for Flacco, an 11-year starter for the Ravens who was expendable because of the emergence of last year's rookie Lamar Jackson.
After a three-year slide following the Broncos' Super Bowl 50 triumph – first with a competitive, but playoff-missing 9-7, then with embarrassing, back-to-back seasons of 5-11 and 6-10 – Elway made upgrading his quarterback position an offseason priority.
In fact, he doubled down. There are two ways to improve a position in the offseason. One, with a veteran through free agency or trade. Two, through the draft.
Elway not only acquired who believed was the best veteran available in Flacco, he traded up in the second round to select who he felt was the best quarterback in the draft in Drew Lock.
Not everyone agrees Flacco was the best vet or Lock was the best rookie prospect. But Elway made up his mind, was convicted in his beliefs, and didn't hesitate in carrying out his plan.
In his mind, the Broncos' quarterback position just went from weakness to strength. He even reinforced the position by re-signing veteran backup Kevin Hogan, who has a solid chance of opening the regular season as the No. 2 quarterback behind Flacco and ahead of Lock, and adding Brett Rypien, a four-year starter from offensive creative Boise State as an undrafted rookie as the No. 4 QB.
With the Broncos just 11 days away from holding their first training camp practice of 2019 on July 18, 9News begins its position-by-position preview with – what else? – the quarterback position. Here's a look at each quarterback in the order they finished the team's offseason workout program: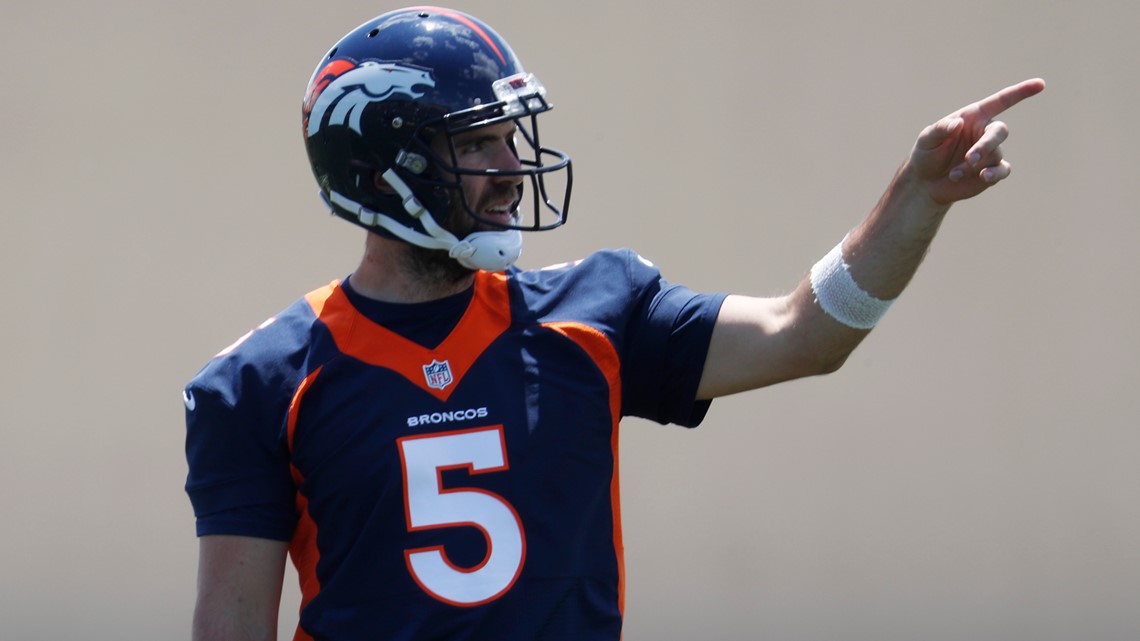 Statistically, he has been a bottom-five quarterback since his Super Bowl 47 season of 2012, which is why his addition has its critics.
But after three seasons of smallish-stature quarterbacks in Case Keenum and Trevor Siemian, Elway wanted to go big.
At 6-foot-6, Flacco is tall but not too much so as he is an inch shorter than 6-foot-7 Paxton Lynch and Brock Osweiler. There has been considerable analysis that 6-foot-7 quarterbacks can't be elite and while Osweiler had his moments, the observation still has support.
Flacco also played well in the Gary Kubiak under-center, zone-running, play-action offense in 2014 – a huge reason why Elway preferred the Ravens' QB over the shotgun-centric Foles, who wound with Jacksonville.
New Broncos' offensive coordinator Rich Scangarello is one, Kyle Shanahan degree separated from Kubiak.
"Yeah, that's why I was really looking at this spot where I might end up, because Gary had ties and I liked the time I spent with him in 2014," Flacco said in a 9News interview in March.
Through experience, accomplishment, presence and efficiency during the Broncos' offseason program, there is little question Flacco will be the one and only QB this season, health willing.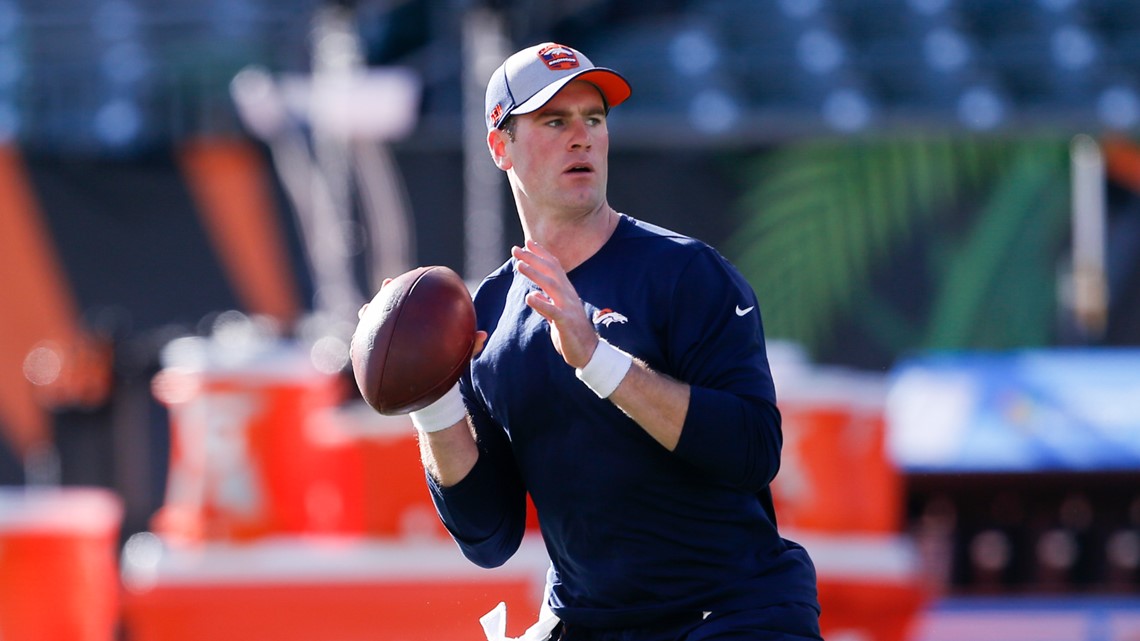 In some ways, it doesn't matter what Hogan does during training camp and the preseason in his bid to become Flacco's backup. It's more about how far along Lock develops.
If it appears Lock needs more time, Hogan will be No. 2. If it appears Lock's skills and performance under pressure are advanced enough to where he could use the further development of second-team practice reps, then Hogan probably won't make the 53-man roster.
Still, Hogan's job this summer is to give Elway and new head coach Vic Fangio something to think about. Hogan wasn't perfect while picking up Scangarello's new offense during the offseason, but he did commit fewer mistakes than the rookies Lock and Rypien.
Hogan is the guy the Broncos picked up last year to replace first-round draft pick Paxton Lynch. The former Stanford star has played in just eight NFL games, all with the woeful Cleveland Browns in 2016-17, yet survived enough to become the Broncos' No. 2 QB since the second half of last season.
At this point, Hogan is the odds-on favorite to start the Hall of Fame Game on August 1 with Flacco and the Broncos' other first-stringers waiting until the following week, preseason game No. 2, at Seattle on August 8.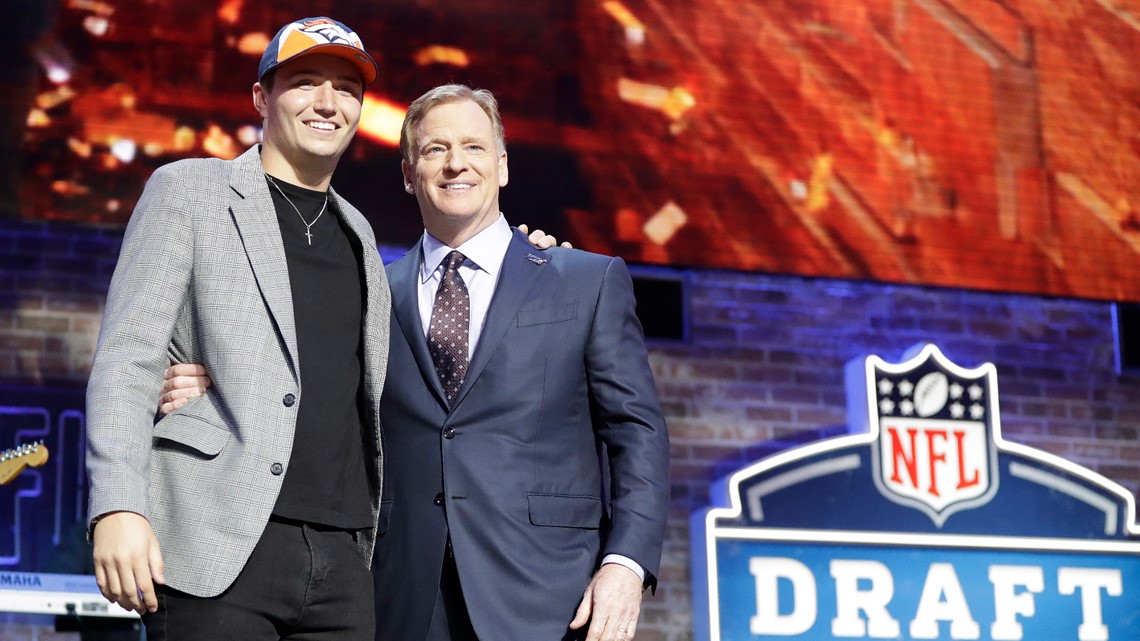 Make no mistake, the kid can hum it. Besides a terrific arm, Lock is an impressive athlete who can run, throw on the arm and throw from odd angles on the run.
Checking through his own receiver progressions and reading defenses will require time. Lock showed off his impressive skill set at times during the offseason but his decision-making was not yet ready for Sunday. Let's see how far he comes along in camp and preseason. Lock should get decent playing time August 1 in the Hall of Fame Game.
Hogan and Lock will legitimately compete for the No. 2 QB spot during the preseason.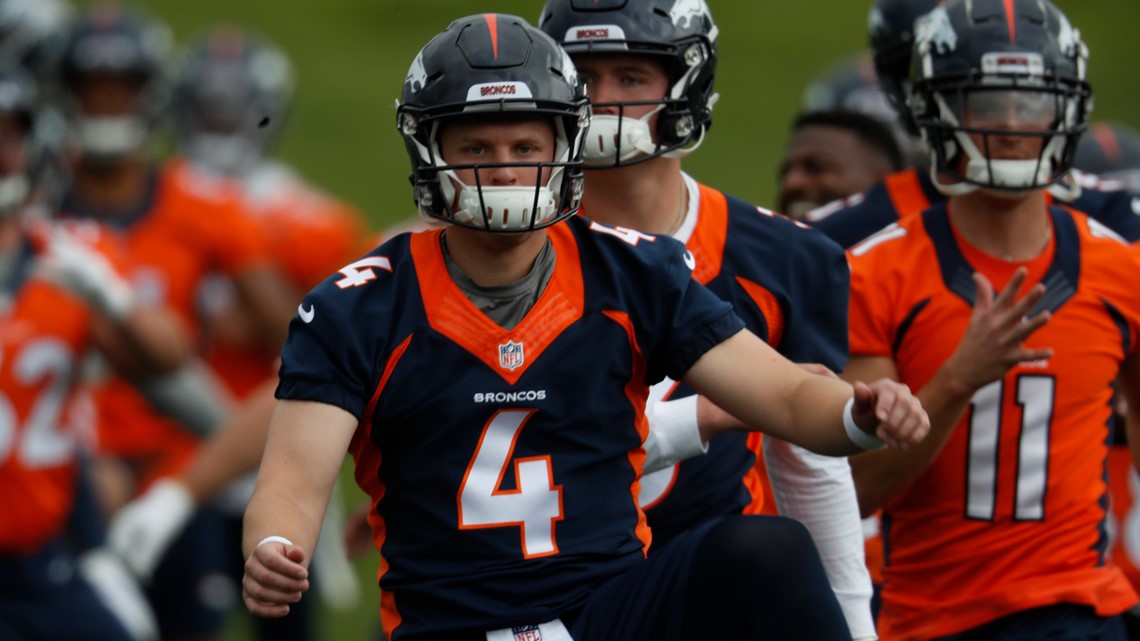 He got a $136,000 full guarantee upon signing – which, perhaps not-so-coincidentally, is the one year salary for a practice squad player.
Still, that type of commitment gives Rypien a solid chance to make the 53-man roster as the Broncos' No. 3 quarterback – providing Lock wins the No. 2 spot.
Rypien is a tad small at 6-foot-2, but his experience in Boise State's pro-style offense makes him mentally readier for the NFL than most rookies.