ENGLEWOOD, Colo. — There were three key signings to the Broncos' secondary this offseason.
Kareem Jackson was signed to a three-year, $33 million contract to replace safety Darian Stewart.
Bryce Callahan was signed to a three-year, $21 million deal to replace cornerback Bradley Roby.
And Chris Harris Jr. was signed to a new one-year deal worth $12.05 million to prevent Chris Harris Jr. from leaving via holdout and trade.
The trade nearly happened but discussions leading into the first round of the NFL Draft back on April 25 never crystallized.
As they say around front-office coffee machines in all sports, sometimes the best deals are the ones never made.
The Broncos' back-end -- vulnerable to the big play in recent years -- should again be a team strength in 2019.
With Broncos' coaches and personnel executives reporting back to their offices Monday, players reporting for conditioning tests and meetings on Wednesday, and the team holding its first training camp practice Thursday, here's a look at the Broncos' revamped secondary:
The interchangeable Kareem Jackson is why we combined the cornerbacks and safeties into one secondary position for this preview.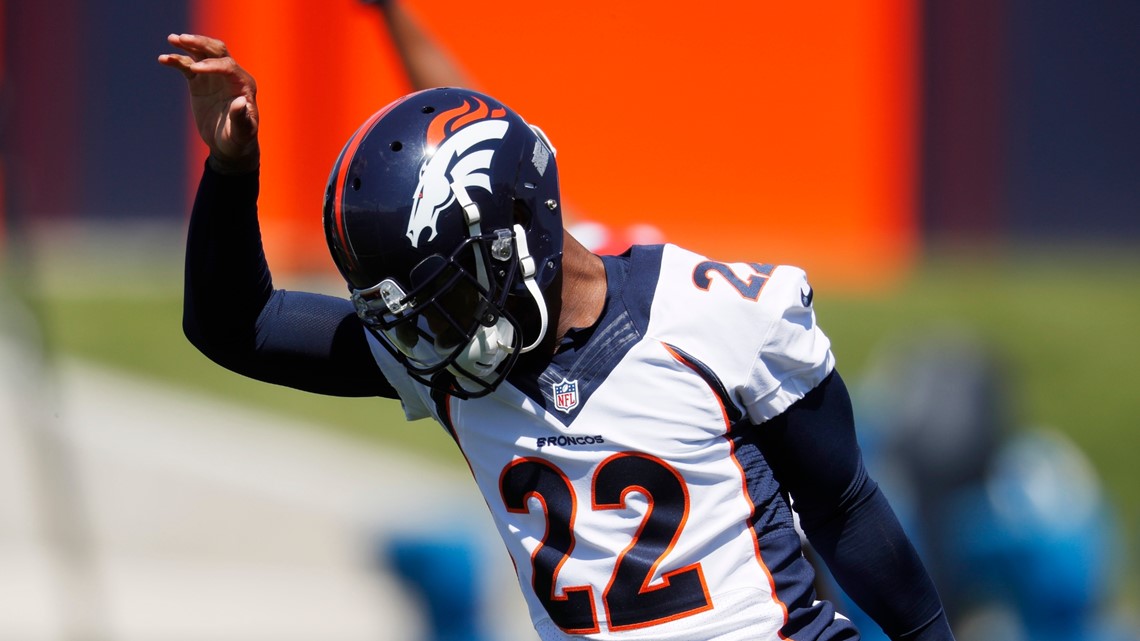 A first-round draft pick who trained at mighty Alabama, Jackson was a nine-year starter for the Houston Texans. His first eight seasons were at cornerback, and then last year he switched between safety/nickelback/cornerback.
New Broncos' head coach Vic Fangio is a longtime NFL defensive coordinator who values versatility among his defensive backs. Even at 31 years old, Jackson became target No. 1 for the Broncos in free agency.
Jackson will begin at safety but over time, Fangio may put him back at cornerback, which would set off a chain reaction of other personnel moves.
*Chris Harris Jr., cornerback
*Bryce Callahan, cornerback
Callahan was a premier slot corner for Fangio and defensive coordinator Ed Donatell in recent years with the Bears. Callahan is on the smallish side and has struggled to stay healthy.
Simmons, a third-round draft pick in 2016, is in his third year as a starter.
Isaac Yiadom, a third-round pick a year ago, is the favorite to win the No. 3 cornerback spot, even though he sat out most of the offseason team drills to recover from shoulder surgery.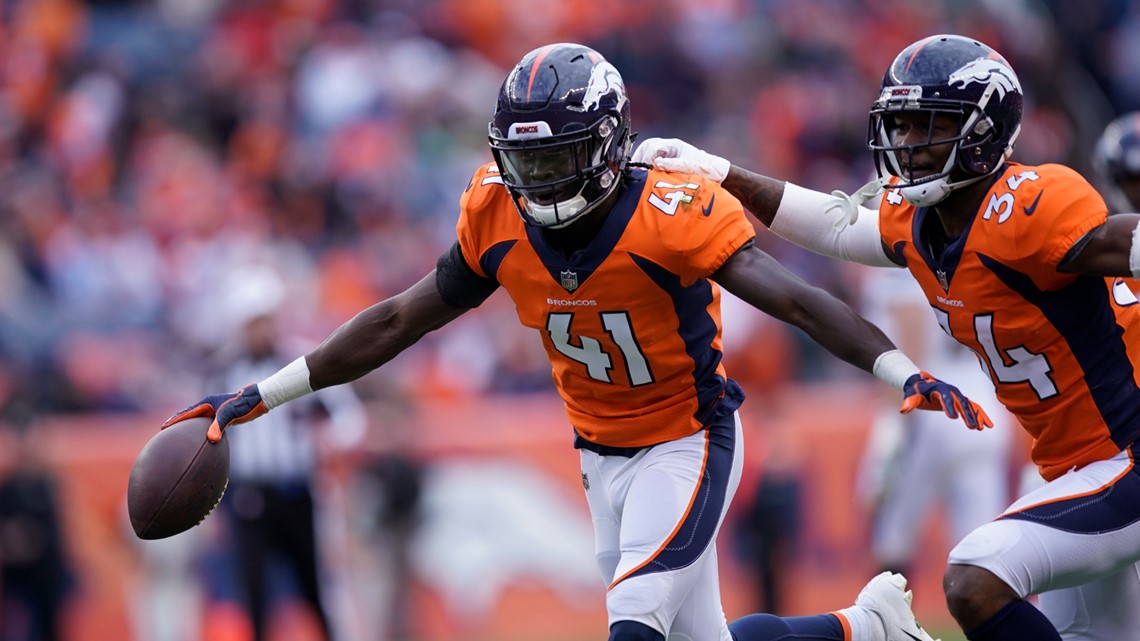 He would likely come in and play an outside corner spot while either Harris or Callahan would slide inside to the slot.
Will Parks is the likely No. 3 safety, although he could be pushed by Jamal Carter, who missed all of last season with a torn hamstring.
Su'a Cravens. The Broncos swapped out what was either the last pick of the fourth round or first pick of the fifth round (depending on the value board) to acquire the safety Cravens from Washington last year.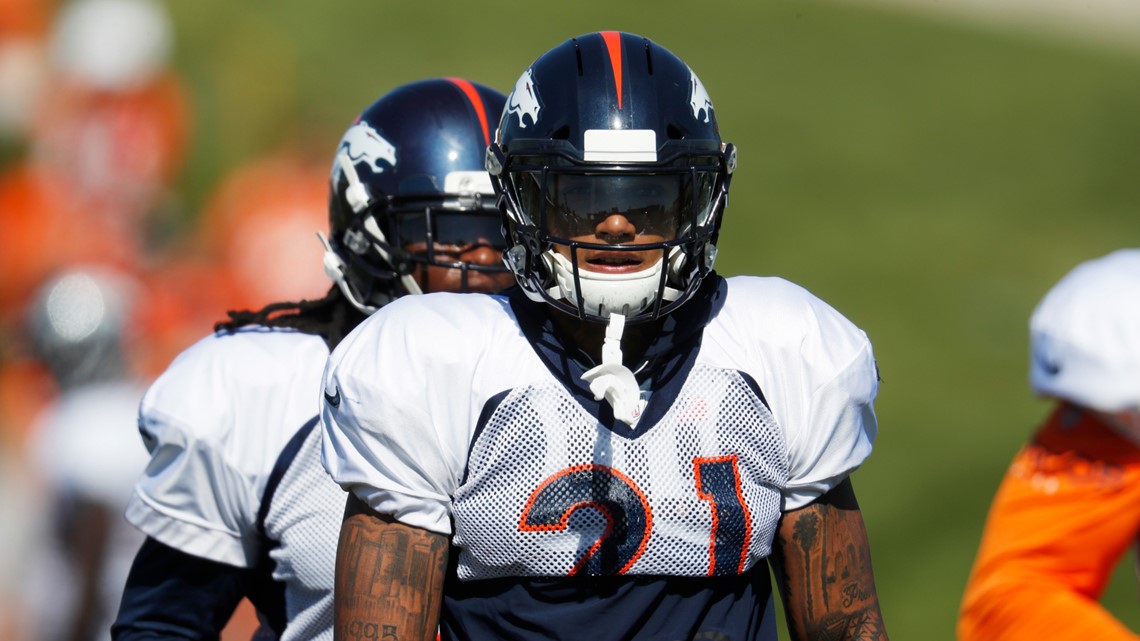 At the time, Broncos head coach Vance Joseph and others said Cravens was a "dime backer all day long." Meaning an extra linebacker or box safety. Fangio, though, has said Cravens needs to make it as a pure safety.
Which makes me wonder if Cravens fits the Fangio defense. Cravens missed the first half of last season because of a knee injury, struggled in the five games he did play, and was benched in the Broncos' final three games.
He may be an underdog to make the 53-man roster.
There is great competition for the No. 4 and 5 safety positions. If Jamal Carter is healthy, he'll be the No. 4 safety.
But then there's Dymonte Thomas, Trey Marshall, Cravens and special teams standout Shamarko Thomas – all of whom had their moments on the Broncos' game-day roster last year – who could be competing for one or two spots.
At cornerback, veteran De'Vante Bausby and undrafted rookie Alijah Holder will compete for the No. 4 cornerback spot – Jackson's ability to play both corner and safety may preclude the Broncos from carrying a fifth corner.
If they do, Trey Johnson, who spent his rookie season last year on Pittsburgh's injured reserve; Horace Richardson, who bounced between four teams in his first two years; and Linden Stephens, who was with three teams as an undrafted rookie last year, will get a shot.
There is also a chance the Broncos will start the regular season with a backup cornerback who is not currently on their roster.