ENGLEWOOD, Colo. — It took a day or so for Vic Fangio's decision to fire offensive coordinator Rich Scangarello and replace him with Pat Shurmur to sink in.
But once it did, there was reason to wonder: What about Jano?
The fullback, which was Andy Janovich's position, played a significant role in the Gary Kubiak, and then Bill Musgrave and Scangarello running scheme since the Nebraska product in the sixth round of the 2016 draft. But Shurmur's offense, while also steeped in West Coast principles, has evolved away from the fullback and towards more three-receiver sets.
What about Jano? Broncos general manager John Elway adapted to his coaches by trading Janovich to the Cleveland Browns in exchange for a 7th round draft pick in 2021, a source told 9NEWS, which was the first to report of the transaction.
Janovich was extremely popular inside the Broncos' locker room and with the team's fans as he has a strong presence and candid personality about him. He also plays with a blue-collar, ram-it-up-there style that draws universal admiration across the football landscape.
When healthy, Janovich was one of the league's best fullbacks as he's a terrific lead blocker and special teamer, while also having the ability to make a play with the ball in his hands.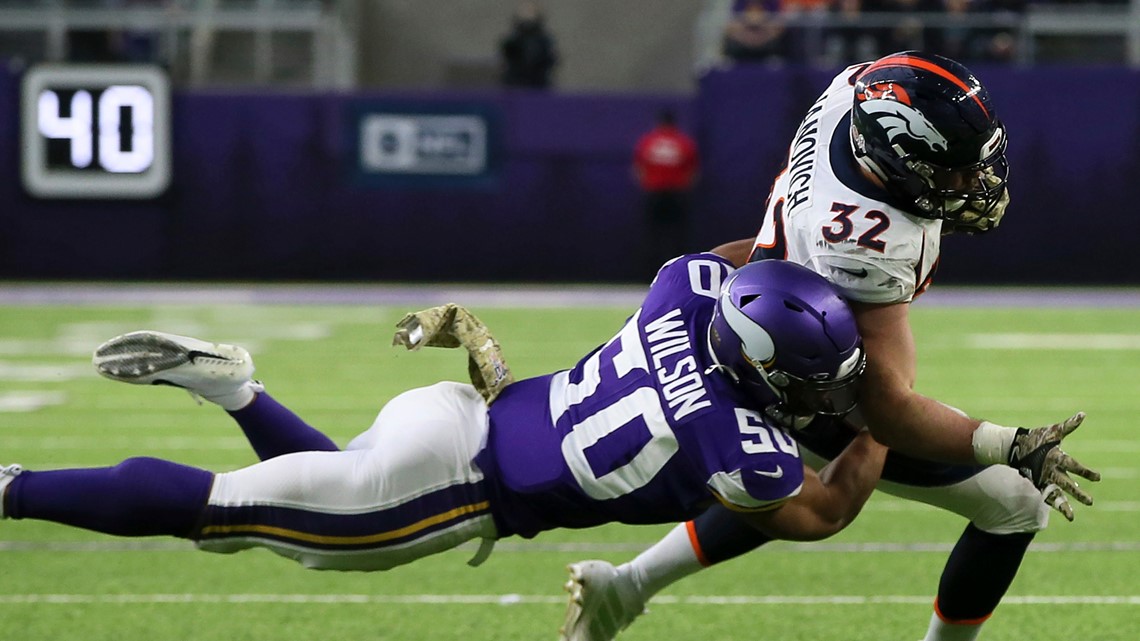 But by its very nature, fullback is not an ideal for position long-time health. Janovich missed five games as a rookie and suffered two injuries last year that caused him to miss another nine games.
But in between, the Broncos thought enough of Janovich to sign him to a three-year, $5.7 million contract extension last season. The bulk of that contract now goes to the Browns where head coach Kevin Stefanski spent the previous season training under Kubiak's offensive system in Minnesota.
The Broncos will have to eat the $1.35 million signing bonus they gave Janovich last year. But credit Elway for having the flexibility to not try to force the run-dominated fullback spot into a more pass-happy offense.
Perhaps now, the Broncos can use some of that money on offensive players who are better-suited for the Shurmur system.