ENGLEWOOD, Colo. — There is a key Broncos player drafted in 2021 who after a pleasantly surprising rookie year missed most of last year with an injury but is back sooner than expected to participate in OTAs.
Javonte Williams? Well, yeah, him, too. But also Caden Sterns.
The last time we saw Sterns he had two interceptions off Matt Ryan in game 5 last season. It was Sterns' last game as a hip injury he had been dealing with for years finally became so painful he decided to have season-ending surgery.
"It was already aggravated going into that game," Sterns said in an interview Thursday with 9NEWS. "We were going week to week. It was more of a longevity thing. Making sure my hip was good long-term.
"It was definitely frustrating not to be out there with the team and be away from them for half the season. Like you said, you're getting into your groove and starting to feel it (as a player) and you have to shut it down, but in due time it will all come back, for sure."
There was some concern heading into the Broncos' offseason program that Sterns might not be ready by the start of training camp. Yet, he was out there as a fairly full participant during the first week of OTAs – not only for the 7 on 7 drills, as Williams is limited to, but also for some 11 on 11 team drills.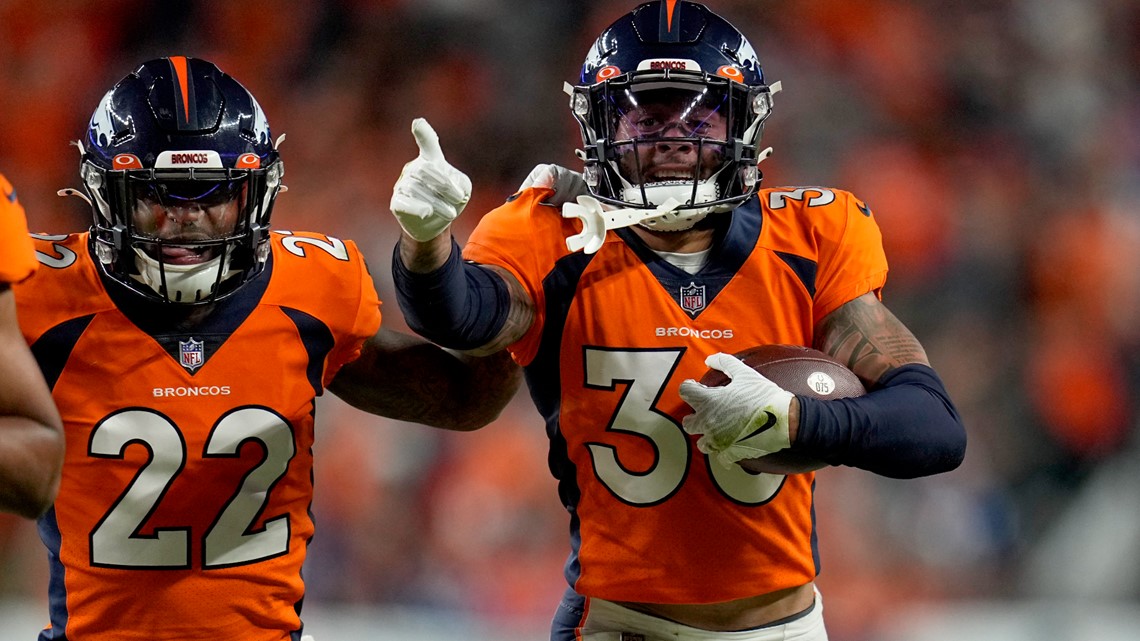 "It's a shout out to the training staff and making sure I'm on my Ps and Qs in the recovery run," Sterns said. "Still progressing and getting there but it feels good to be back out there on the field."
There's a chance Sterns, a fifth-round draft pick out of Texas who played well in his first one-plus seasons as a No. 3 safety and special teams contributor, will get promoted to starter this season as the safety opposite Justin Simmons. It's the spot Kareem Jackson has held the previous four years and while Jackson has returned, there has been talk of a reduced role to the point it's possible he and Sterns will flip.
"I can't answer what the move is or isn't going to be," Sterns said. "But I will say first and foremost I'm glad they brought Uncle Jack back. Just the experience and tone-setting mentality he brings to the team is definitely needed. He's like an advisor, a big brother to me."
A training camp competition between Jackson and Sterns?
"Not necessarily the mindset of one person as once you come into this league, every day there's competition," Sterns said. "Somebody's always out there trying to take your job or whatever that looks like. For me, it's about becoming the best player I can be and with that I'll be OK."
Before his left hip was repaired last year by Dr. Marc Philippon of the Steadman Clinic in Vail, Sterns wrestled with the decision to have surgery. Initially the hope was it would come around after a few weeks rest but the discomfort continued.
"Really it was lingering since college," Sterns said. "I figured out how to address it and I didn't want to not play. My mentality is I always want to be out there as much as I can but after talking to George (Paton, the Broncos' general manager) and everybody, I think it was the right decision to get it fixed. So got it fixed and everything is good. Now it's getting back to moving and stuff like that. It ended up working out."