KUSA – It is becoming increasingly possible Chris Harris Jr. has played his last game with the Denver Broncos.
Roughly 48 hours before the start of the NFL Draft, Harris' agent Frederick Lyles notified the Broncos on Tuesday afternoon they would either like a new contract that exceeds $15 million per year, or they would like to be traded, sources told 9NEWS.
Harris has been absent from the Broncos' offseason program since it began three weeks ago as a way to send notice he wants a new contract. He is currently in the final season of a five-year extension he received in December 2014.
Harris received a $1 million option in March and has another $7.9 million payout in 2019. Harris' current deal ties him for 24th in the league in terms of annual average. Washington's Josh Norman is the highest-paid corner at $15 million per year.
Precipitating Harris' unofficial holdout is the Broncos signed free-agent Kareem Jackson to a three-year deal worth $11 million per year in March before the team addressed his deal. Jackson is 31, one year older than Harris. And Jackson has yet to be named to a Pro Bowl while Harris received four such honors.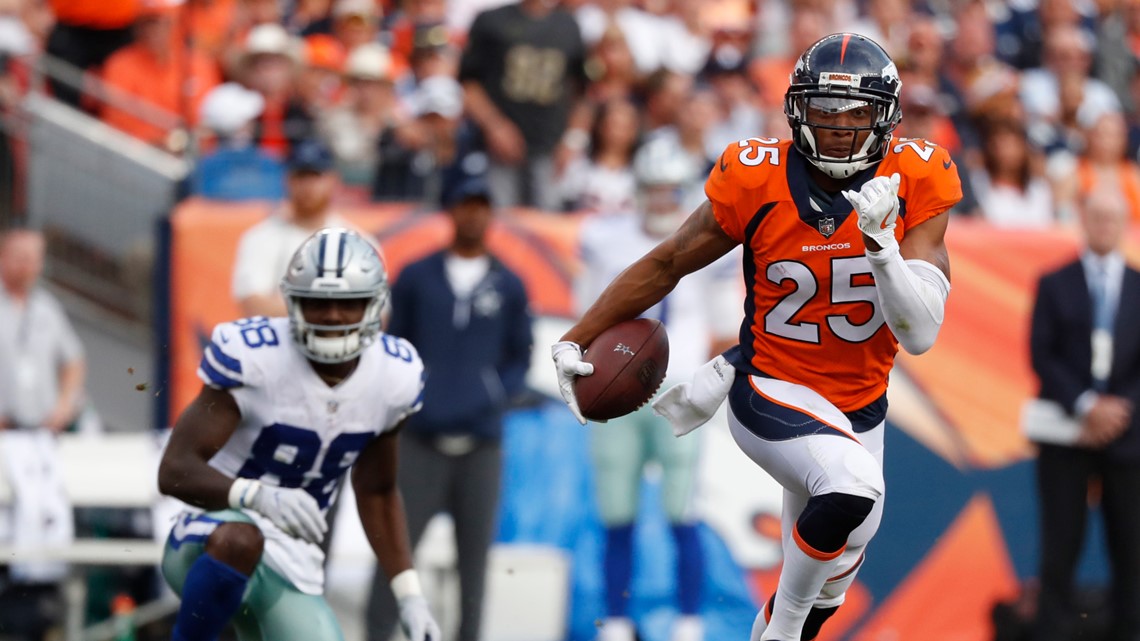 Broncos general manager John Elway has repeatedly said he would address Harris' contract after the draft. The Broncos have $11.7 million in cap space and less in their cash budget.
Elway reiterated his position Tuesday during his pre-draft press conference – while pointing out there's a difference between talking about a new deal and finalizing it.
"I don't have time right now," Elway said when asked about Harris' contract situation. "I'm busy with the draft. We'll talk about Chris. He's under contract, so we'll talk about that when the draft is over.
"When I say this, I said we're going to talk about it. It doesn't mean we're going to do it."
A source told 9NEWS the Broncos will not meet Harris' request of $15 million-plus. The team's feeling is he's under contract and the team is coming off back-to-back 5-11 and 6-10 seasons. As for Jackson, the Broncos paid him for his versatility -- he can play safety, outside corner and slot corner. Harris primarily plays outside corner although he is considered one of the league's best slot corners.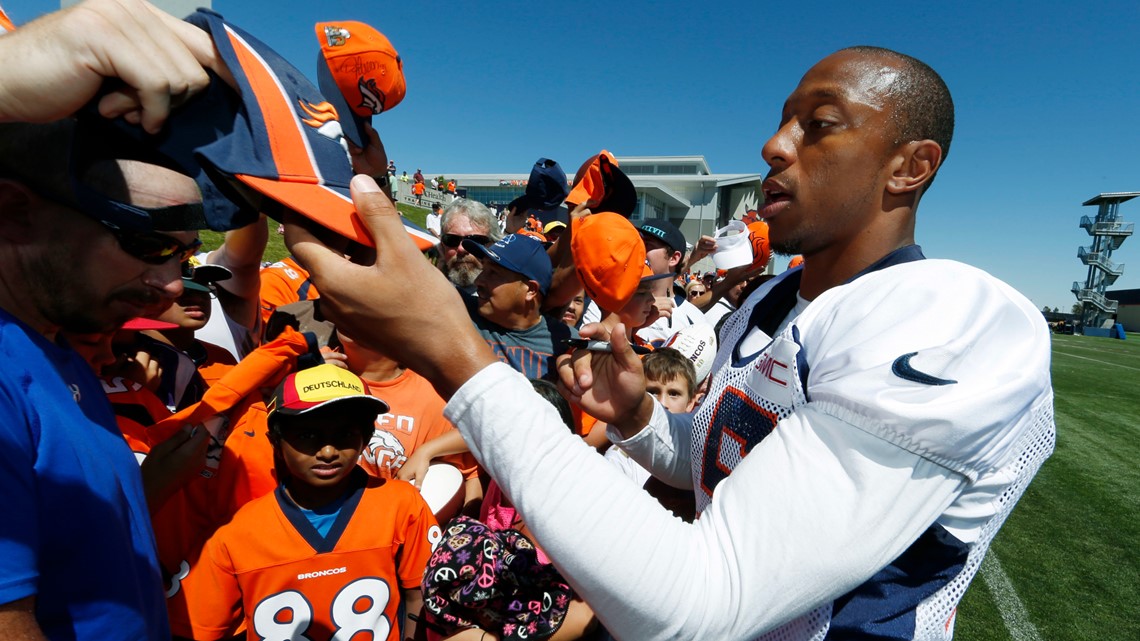 While the team may have been willing to give Harris a raise, it appears the cornerback has reached a point where he's ready to move on.
The team did show goodwill last season by adding a $3 million incentive package on top of the $8.5 million Harris was already to receive. Harris earned $500,000 in incentives and was on pace to reach more until he suffered a leg fracture that caused him to miss the final four games.
Harris recovered in time to play in the Pro Bowl and he says he is 100 percent recovered as he trains in Dallas.
The draft is pretty much the end of the offseason trading window as draft picks are often included in deals, which explains the timing of the 'pay me or trade me' request. The Broncos are expected to listen to trade offers, although they reserve the right to not execute a deal if they don't get what they feel is fair value in return.