BOULDER, Colo. — While multiple sources believe Eric Bieniemy is the University of Colorado's primary target to fill their head football coaching vacancy, the man heading the search indicated the process is still in its early stages.
CU athletic director Rick George sent word Sunday to 9NEWS through sports information director David Plati that "no offer has been made. There is no leader in the clubhouse. We're still in the process of reaching candidates."
Several sources familiar with the search, though, believe Bieniemy is the man to beat.
Bieniemy is the Kansas City Chiefs' offensive coordinator and former CU Buffaloes star running back who has served two terms with his alma mater as an assistant – once as a running backs coach (2001-02) and once as Jon Embree's offensive coordinator (2011-12).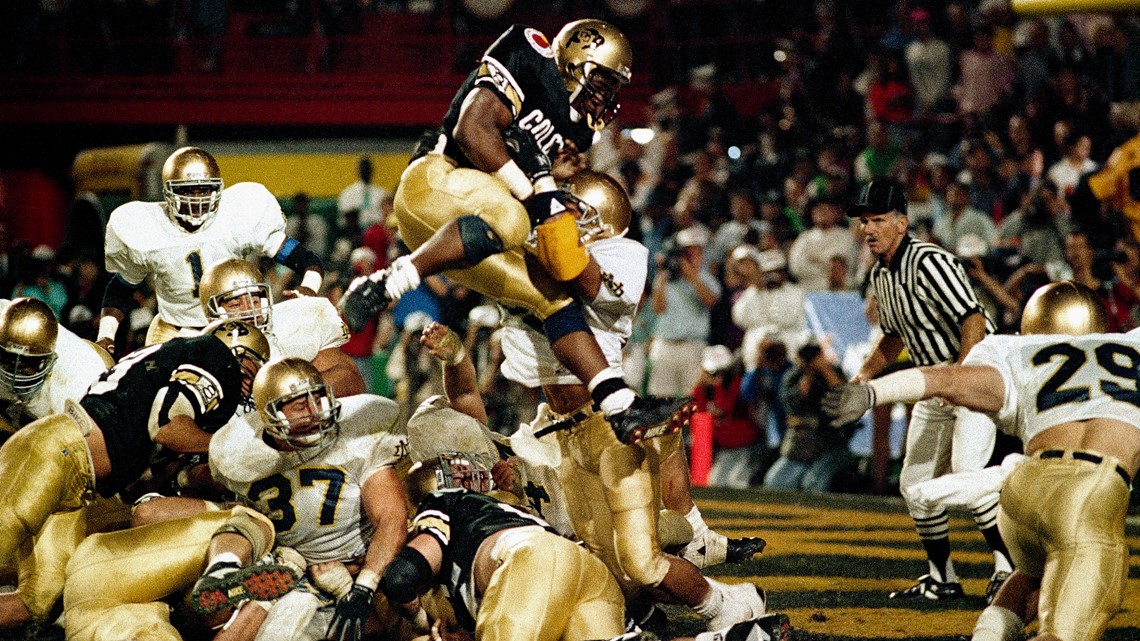 9News reported last week that CU first made contact with Bieniemy on Wednesday, the day after Mel Tucker suddenly resigned as Colorado's head coach to take the same job, at double the pay, for the Michigan State Spartans.
George quickly elevated Darrin Chiaverini from CU receivers/assistant head coach to interim head coach. Chiaverini was also promised a formal interview for the full-time head coaching job.
Alabama offensive coordinator Steve Sarkisian has also circulated as a potential candidate but it's unclear whether he's under serious consideration by CU.
CU associate athletic director Lance Carl has been assisting George in the search for Tucker's replacement.
George, who has been recovering from back surgery performed on Monday, is expected to pick up the interview process with other candidates this week.
Meanwhile, sources tell 9News that Bieniemy is weighing the possibility of CU's head coaching position against his current gig as offensive coordinator of the Super Bowl-champion Kansas City Chiefs -- and the possibility of becoming an NFL head coach in 2021.
Then again, he has interviewed for seven NFL head coach openings the previous two years and the end result is he's still Andy Reid's top offensive assistant in Kansas City. Which isn't such a bad gig, especially after quarterback Patrick Mahomes rallied the Chiefs to three fourth quarter touchdown drives to defeat the San Francisco 49ers in Super Bowl LIV.
After speaking with CU last week, Bieniemy and his family took a short vacation that had been planned long ago. He is expected back early this week.