ENGLEWOOD, Colo. — Phillip Lindsay has moved on and as it so happens with all football players, even the hometown heroes, he has been quickly replaced.
The Broncos traded up in the second round of the NFL Draft on Friday to take North Carolina running back Javonte Williams, a tackle-breaking machine who gets stronger as the game wears on.
"Good running back. In all areas,'' Broncos head coach Vic Fangio said in an interview with 9news Friday night. "Good contact balance. Runs hard. Runs tough. Good receiver coming out of the backfield. Can pass block. Feel like he's a guy who can play on all downs, if and when we need him to."
The Broncos started the round with the No. 40 overall selection. Fearing the Miami Dolphins would take the 220-pound Williams at No. 36, Broncos general manager George Paton worked out a deal with Atlanta GM Terry Fontenot to move up to the No. 35 spot. In return, the Broncos surrendered their fourth-round pick (No. 114 overall) and got back a sixth-round selection (No. 219) from Atlanta.
"I didn't expect the Broncos to be the team that I went to," Williams said in a Zoom press conference with the Denver media. "Throughout the process that wasn't a team I talked to a lot. But I remember coach (Curtis) Modkins at my Pro Day and it's just a blessing to be here and I'm ready to get to Denver and ready to start."
The trade matched up the two finalists for the Broncos' GM search in January. Paton finished first with Terry Fontenot a close second. A couple days later, Fontenot was hired as GM of the Atlanta Falcons.
>>Video above: Denver Broncos GM George Paton and head coach Vic Fangio discuss the team's moves on Day 2 of the 2021 NFL Draft.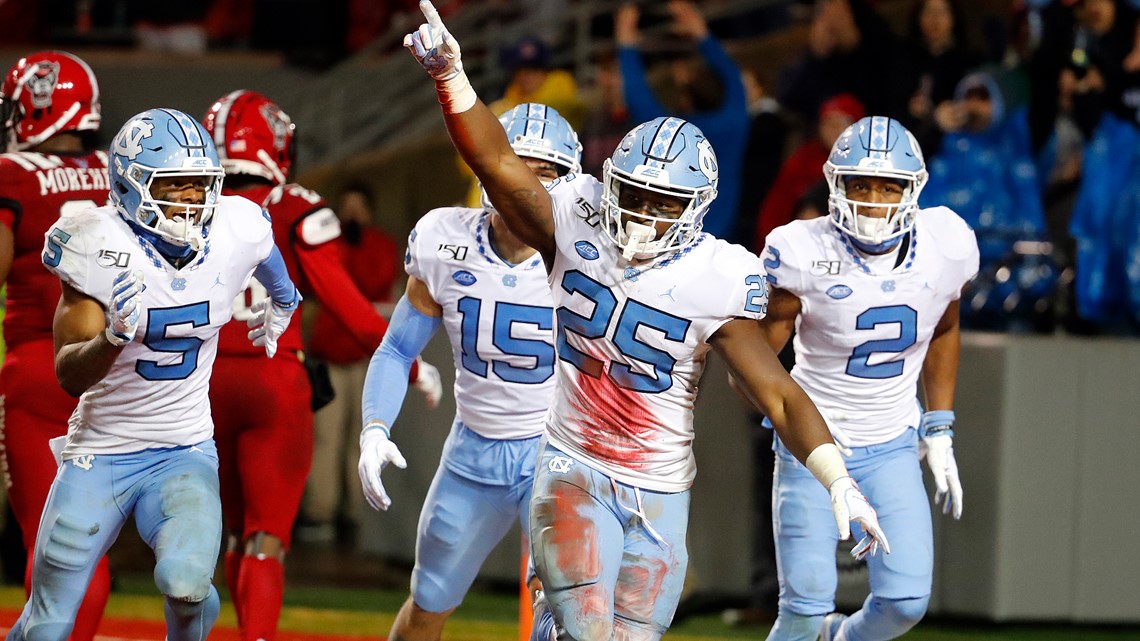 The second-round trade between the two Friday was made while the Falcons were on the clock with their No. 35 pick. After the Broncos had given up a 6th-round draft pick Wednesday to acquire quarterback Teddy Bridgewater from Carolina, Paton was insistent on getting a sixth-round pick back from Atlanta.
By giving up a fourth-round pick, and getting a sixth rounder back, the Broncos in essence surrendered the equivalent of a fifth-round pick to move up five spots to get their new running back complement to starter Melvin Gordon III.
Paton then made two major moves back, turning his No. 71 pick into two late, third-round picks, No. 98 and 105, plus a fifth-round pick, No. 164.
"That's what it's all about, give yourself some flexibility,'' Paton said in his exclusive interview with 9news. "If you can move back and still get the players you want then it's a successful day. I think we had one."
The Broncos took Wisconsin-Whitewater offensive guard Quinn Meinerz with pick No. 98. He is listed as 6-foot-3, 320.
"Small-school guy who we think has a good future,'' Fangio said. "Obviously, we're going to have to develop him some, it will take some time. But we like his potential to be an inside (guard and center) player for us."
Paton was impressed that after Wisconsin-Whitewater had its season cancelled last fall because of the COVID-19 pandemic, Meinerz was able to dominate at the Senior Bowl in Mobile, Ala., in January.
"He's big, he's physical, I think he ran a 4.89 (40 meter dash), so he's athletic and has a lot of upside,'' Paton said. "We're looking to (offensive line coach) Mike Munchak getting his hands on him."
With their No. 105 pick and final selection of the third round, the Broncos took Ohio State inside linebacker Baron Browning.
"They played him inside, they played him on the edge,'' Paton said. "I think Vic has a vision for him. He's one of the more athletic linebackers in the draft. We were fortunate to get him where we got him because we traded down and we were still able to get him. We were fortunate. Thought we had a good day today,"
Perhaps, Browning is the long-coveted inside linebacker who can help the Broncos keep up with the AFC West tight end likes of Travis Kelce and Darren Waller.
"I don't know if anybody can do that consistently,'' Fangio said. "But he's a good athlete who runs well. Good all-around athletic ability and we're happy to have him."
For Day 3 of the draft Saturday, the Broncos will not start with a fourth-round selection but will have two picks in the fifth round, one in the sixth and three in seventh.
Gordon, 28, overcame a slow start last season to finish with 986 rushing yards and 9 touchdowns. He will draw $7 million in 2021, the final season of a two-year, $16 million contract. Lindsay, a popular undrafted underdog from the University of Colorado and Denver South High School, rushed for back-to-back, 1,000-yard seasons for the Broncos in 2018 and 2019 but fell off last year to 503 yards as he struggled through injuries and reduced playing time from the addition of Gordon.
Lindsay was granted his release in March and signed a one-year deal with the Houston Texans.
Gordon's new 1B back is Williams, who rushed for 19 touchdowns and 1,140 yards on 7.3 yards a carry in 11 games for the Tar Heels as a junior last season. He also had 25 catches for 305 yards and three touchdowns.
"He was one of our favorite players in the draft,'' Paton said. "Just the way he works, his intangibles and the way he runs. He's a three-down back. Runs with physicality. Probably the best contact balance in the draft -- really the last two drafts. He's a really special back."
With the Broncos signing No. 3 running back Mike Boone to a two-year contract in March, the roster status of fourth-year running back Royce Freeman, a rookie starter in 2018 but a No. 3 back last year, appears to be in jeopardy.
There is always someone gaining on you at the running back position. For his part, Williams was rubbed he was the third running back drafted, behind Alabama's Najee Harris and Clemson's Travis Etienne.
"I definitely feel like I am the best running back in the draft,'' Williams said. "Having to sit through the entire first round yesterday was hard for me. I've always been overlooked throughout my career. It's something else for me to go even harder for."
Sounds a little like Lindsay.
Javonte Williams drafted by Broncos