INDIANAPOLIS — Ever the optimist, George Paton thinks his Broncos have got 'em right where they want 'em.
"I do think the top five of the third round is kind of the sweet spot of the draft,'' said Paton, who is heading into his third year as the Broncos' general manager, on Tuesday morning at the NFL Combine at the Indiana Convention Center.
Wouldn't you know, the Broncos start their NFL draft with the fourth and fifth picks in the third round, No. 67 and 68 overall.
Trades to acquire proven winning quarterback Russell Wilson and proven winning head coach Sean Payton came with the cost of leaving doughnuts in the draft's first and second rounds.
So what players will the Broncos take at No. 67 and 68? If they re-sign defensive lineman Dre'Mont Jones, defensive line won't be a priority. Offensive line and possibly running back will be.
If they don't re-sign Jones, then the defensive line becomes priority No. 1. A source told 9NEWS that the Broncos are not likely to tender Jones with the franchise tag by the deadline next Tuesday. His tag salaries if executed would be either $18.94 million if he was classified as a defensive tackle or $19.73 million if he is considered a defensive end.
However, no tag doesn't mean the Broncos don't want Jones back. The Broncos remain hopeful they can work out a multiyear deal with the talented inside pass rusher by the start of the free agency window, March 13-15.
"Very positive,'' Paton said of negotiations between the team and Jones that will include at least one meeting here at the NFL Combine. "I've spoken with his agent, Kyle McCarthy from Athletes First. I've had a number of conversations with Dre'Mont. Dre'Mont's a very good player. He's one of our core players on defense. So it's been very positive."
Other topics George Paton addressed at his Combine presser:
Left tackle Garett Bolles, who missed the final 12 games with a broken leg, and the Broncos' offensive line:
"We need to upgrade at the offensive line,'' Paton said. "We do expect Garett to be healthy. There's a lot of different ways to acquire any position. Free agency, the draft. It depends what's stronger. Is free agency stronger or is the draft stronger? And obviously we need to upgrade there on the offensive line."
The perpetual swinging game that is right tackle is one position the Broncos figure to address. And with Dalton Risner expected to be allowed to test the free-agent market, the Broncos may well need a new left guard for the first time in five years.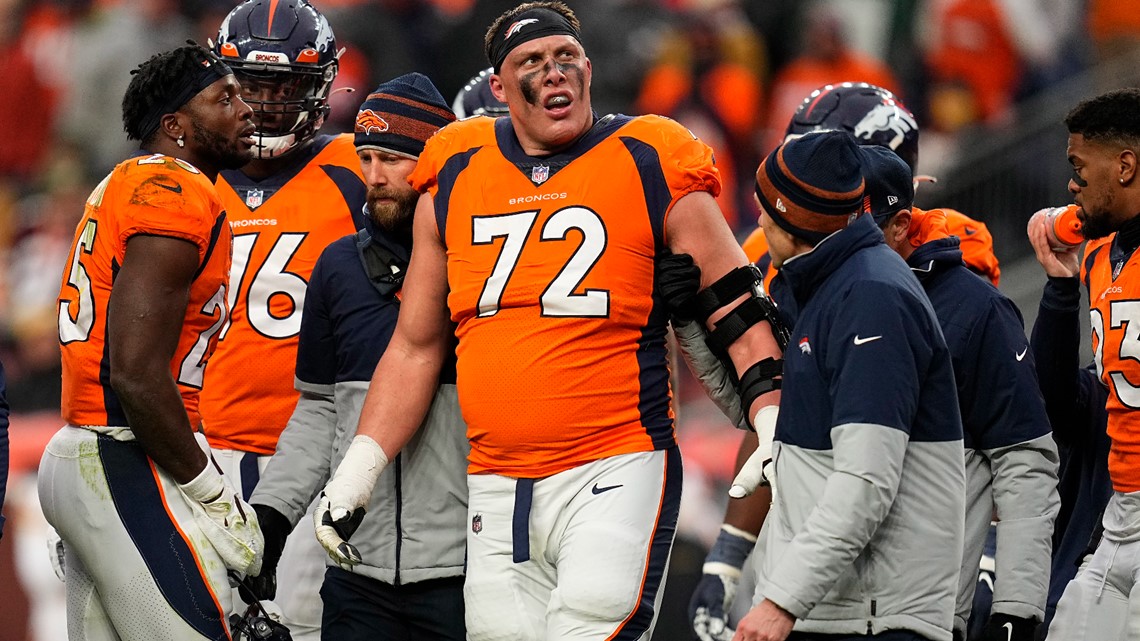 Running back is another need after Javonte Williams and Mike Boone went down with injuries last year and veterans Latavius Murray and Marlon Mack are free agents.
"Javonte we feel will be healthy,'' Paton said. "We need to add. We're high on some of the guys that are up, some of the free agents. We do have Chase Edmonds coming back. We do need to add at that position."
On inside linebacker and leading tackler Alex Singleton, who is hitting free agency:
"He's just a baller. We signed him to be a really good special teamer, compete for the starting job, and didn't even start. He started the year and then he just took off. He's just a football player. We'd love to have Alex back. He's a great leader, has a nose for the ball, players gravitate towards him. We'd like to have Alex back."
Paton punted the question on whether the Broncos would pick up the 5th-year option of $12.987 million (for the 2024 season) for receiver Jerry Jeudy by the May 1 deadline.
"Really happy with how Jerry finished off the season, especially the last couple of games,'' Paton said referring to Jeudy's final six games in which he compiled 37 catches for 523 yards and three touchdowns. "We make those decisions, I believe, in May, right near the draft. We'll make that decision. Really happy with where Jerry is at."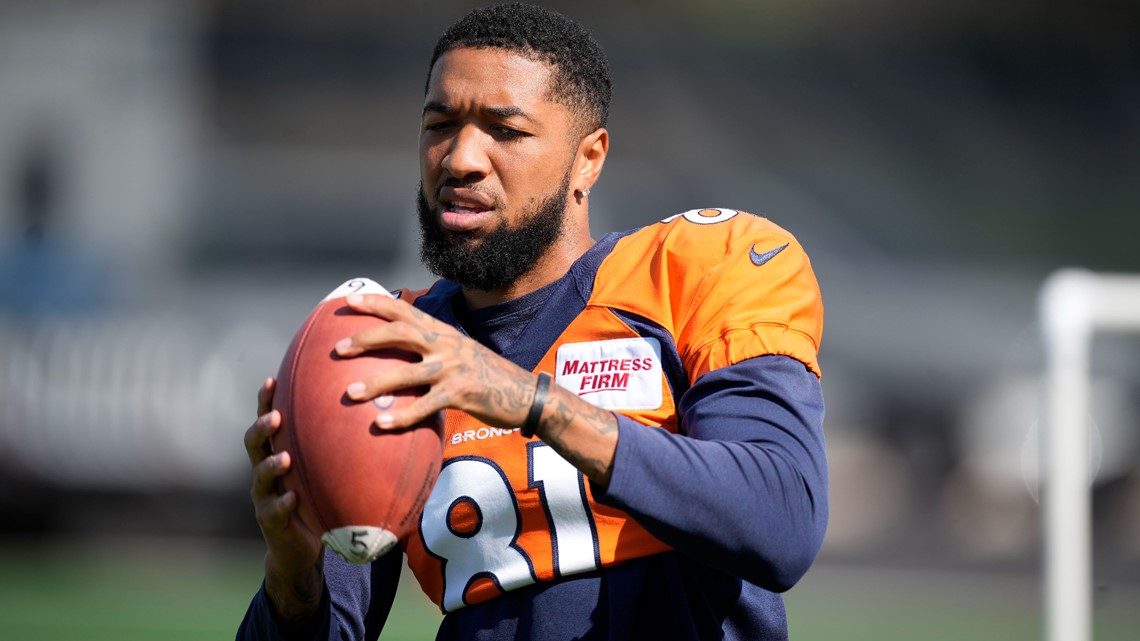 Injuries to receiver Tim Patrick, who tore an ACL in training camp and missed the entire season, and outside linebacker Randy Gregory, who was only healthy through the first 3 ½ games before he suffered a knee injury.
"That was a huge loss,'' Paton said of Patrick. "You could argue one of the biggest losses of the season. When he got hurt that day, the whole building was deflated. … He's running now. He's jogging. I don't know when he'll be back, in terms of the offseason programs, but next season, certainly, he'll be 100 percent.
"I do think Randy will be ready. He had a tough season. Started off — I thought he was one of the more explosive players, pass rushers, in the league. … The fact that he doesn't have to rehab this offseason will really help Randy. Randy is a dynamic player we need to keep him available. I do anticipate he will be ready for the offseason program."